We may not have the fall and winter seasons here the region, but that doesn't mean we're immune from suffering from dryness. Numerous factors besides genetics contribute to a dull and flaky complexion, and I'm sure we can all list down our favoruite go-to product once we notice a dry patch appearing out of nowhere. However, not a lot of skincare products are created for the men in our lives. After all, they suffer from dryness, too!
Which is why, here's a range of skincare products you can get for the men in your life as L'Oreal Paris Men Expert wages a war on skin dryness with their new Hydra Power collection that specifically caters to men who suffer from the heat, humidity, and haze that aggressively dehydrate their skin every day.
Powered by French Mountain Water to quench any cell's thirst, this collection will replenish skin and prevent roughness and dullness! Read on for more information on this powerful cleanser and moisturiser:
--------------------------
Hydra Power Watery Foaming Gel (SGD 11.90)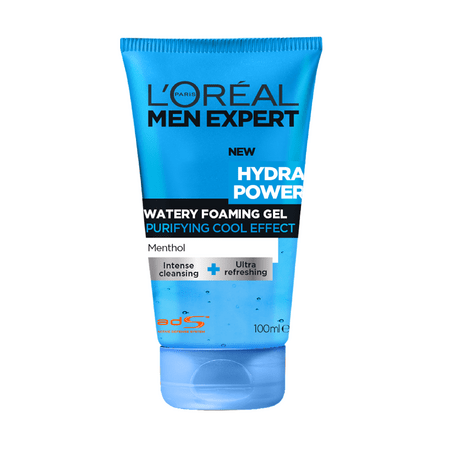 Empowered with mineral-rich French Mountain Water, this revitalising fluid gel deeply cleanses and purifies your skin, effectively removing impurities, dirt, and pollution without any tightness. Plus, your skin's moisture is retained and awakened with an ultra-refreshing, icy cool sensation from the splash of Menthol!
Hydra Power Water Power Serum (SGD 27.90)

With French Mountain Water and Hyaluronic Acid, this lightweight moisturiser infuses a boost of long-lasting hydration deep within the skin, while the Anti-Pollution Particle Adhesion System shields the skin from external aggressors and protects against water-loss. Your skin's natural resistance is reinforced and invigorated with 24 hours non-stop hydration and freshness. The innovative dewy texture instantly breaks into micro water drops upon application, providing ultra-fast absorption without any sticky or greasy sensation.
-------------------------

The L'Oreal Hydra Power Range is now available at leading drugstores, supermarkets, and selected department stores in Singapore.