(cover photo from cassansaurusanaesi)
If we had to name three styles the fashion community usually wears, it'll have to be monochrome, girly, and classy. However, there's a new style on the rise, the boho trend! Whether its all-out boho or boho-inspired, we're definitely loving this carefree, loose, colourful, and pattern-rich look.
We asked a few of our Clozette community members how they sport a boho/boho-inspired look this season, and here's what they had to say. Check out their answers below!
--------------------------

cassansaurusanaesi
(clozette.co/cassansaurusanaesi)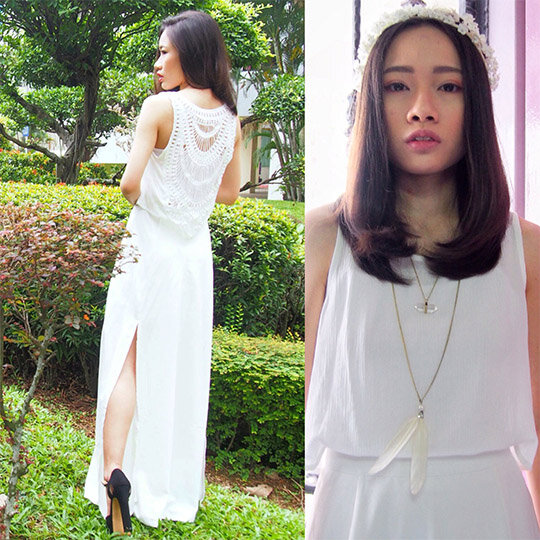 "When it comes to boho, I love pairing white lace and a long skirt. Since the weather is hot, going for a slit skirt helps to keep you a little on the cool side. A headband is also a statement piece for the boho look, so you can get creative with it such as opting for flower or feather ones. Lastly, I like playing with layering of simple delicate jewellery such as necklaces to finish the outfit."