Some people underestimate the power of an accessory to complete an outfit; but fashionistas know that adding accessories to their look is an essential thing. After all, A boring plain-coloured shift dress can suddenly look glam with a bejeweled necklace and your gadget can even go matchy-matchy with your nails.
We asked our lovely Fashion Community what their staple accessories are and here's what we found out!
--------------------------

HLRYYS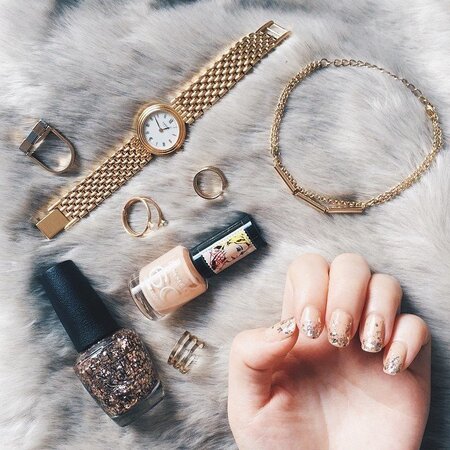 "I'll never be seen without a watch - it's like there's something missing from my wrist. For most days, I'll wear my gold vintage watch and a dainty bracelet, finishing off the look with a bunch of dainty rings - in gold of course!"