(cover photo from cassansaurusanaesi)

Do you have a favourite accessory? Is it a pair of earrings? Or a necklace with sentimental value? For us at Clozette, it's a watch. Some of you may think of it as a gimmicky accessory that serves no purpose anymore since phones have built-in clocks in them. But we believe that those tiny pieces of metal and jewllery combined help us keep track of time — the most valuable thing in the world.
Now that we're almost saying goodbye to 2015, we wanted to help you count the minutes and seconds in style! So keep reading below and learn how to style these gorgeous wrist accessories with any and all of your outfits for the day!
--------------------------
Emphasise by adding bracelets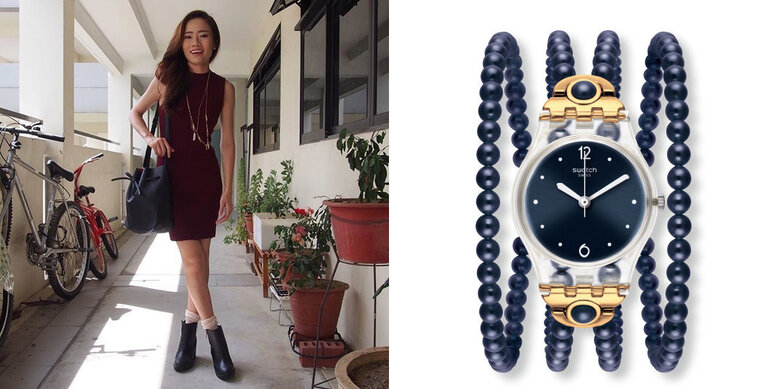 OOTD photo from cassansaurusanaesi /

Watch: Swatch's Night Prohibition
Bracelets and watches are basically the same. They both look good and they can make an outfit pop more. But instead of layering accessories, th
ankfully,

Swatch's Night Prohibition

has a go
rgeous beaded strap design that doubles up as a bracelet! It even solves all your day-to-night outfit transformation woes because it suits both times — finding the perfect balance between casual and 'dressy'! Plus, with its different neutral colours, you're bound to find the perfect one!