What are the things you typically expect of a good primer? A smooth canvas to put your makeup on? Longevity? Pore-blurring qualities?
Cover FX
recently launched a primer that promises all that, with a major bonus: pollution defence. This year, there's been a growing trend among skincare brands when it comes to adding environmental stress-fighting properties in their products. With more people choosing to live in the city, constant exposure to smoke and free radicals is inevitable, resulting in rapid signs of ageing. Cover FX's Water Cloud Primer adds to the roster of anti-pollution products that help strengthen your skin barrier against environmental aggressors and skin damage. Seems promising? I decided to try it for myself to see how well it holds up against other primers in the market.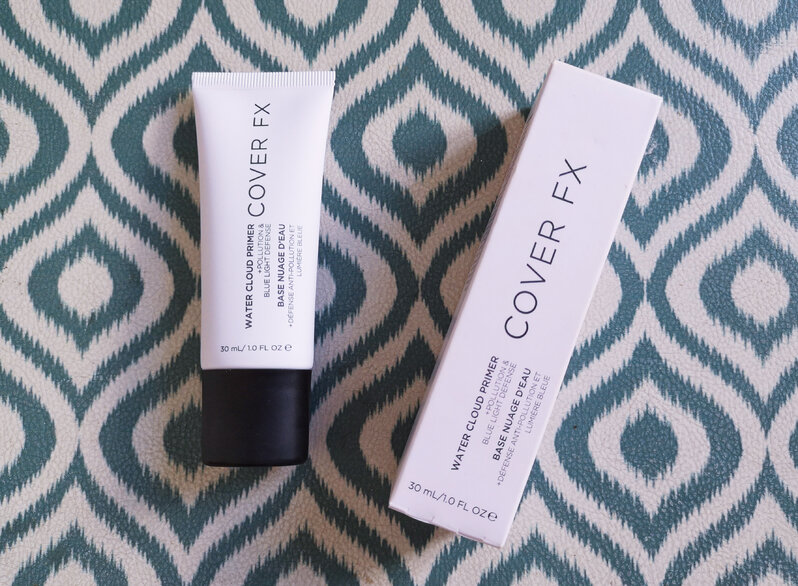 Packaging and Texture
The Cover FX Water Cloud Primer is neatly packaged in a minimalist white squeeze tube. Cover FX's products are known for their functional, no-frills approach to makeup though in terms of design, this primer seems to err on the side of simplicity. Functionality, however, is excellent as the squeeze tube is perfect for delivering a controlled amount of product and minimising contamination.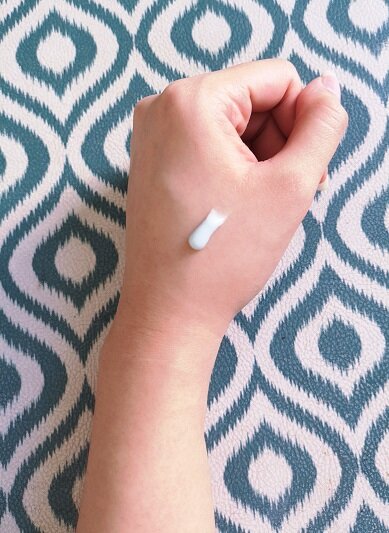 In terms of texture, the primer is really something of a dream. It comes out mousse-like in a light shade of blue which appears transparent once blended. It's lightweight and there's a noticeable cooling sensation once it touches your skin—one which is quite similar to after-sun gels. I think this would really appeal to those who live in a hot, humid climate as it feels incredibly soothing.
Application and Wearability
The primer is spreadable though it sinks into the skin rather quickly so it felt as if I needed to put more on to cover all areas of my face. Its pore-blurring qualities are minimal; I don't really struggle with large pores though there are a few on the sides of my nose and the primer didn't really make much of a difference in that area. At the time, I was struggling with a bit of redness from the heat and the primer only managed to tone it down slightly. Prior to application, I also used a sunscreen which gives the skin a bit of shine though the primer managed to mattify the finish fairly well.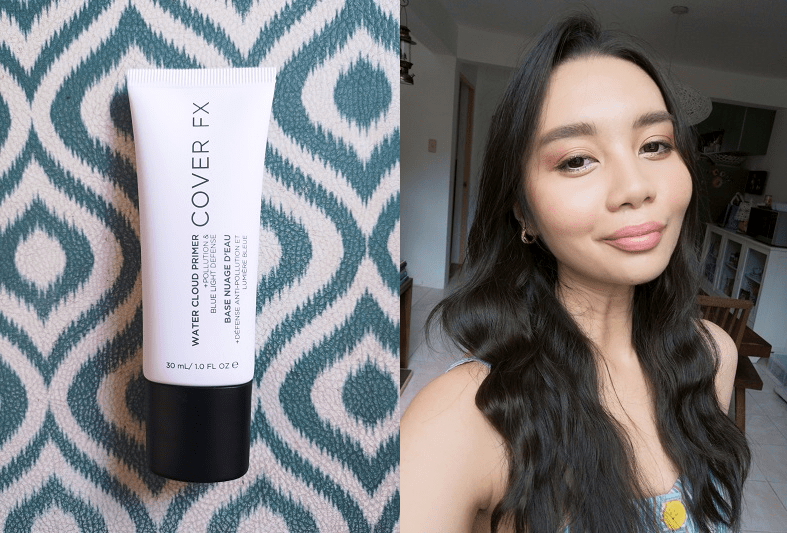 As a base, it smoothed out my skin enough to make light work of makeup application. That being said, I don't particularly have any dramatically uneven skin texture so I can't say for certain how this will work for those who do. I appreciate how it minimised shine even hours later and there were fewer touch ups with this on when it came to oil control. Longevity is average though--it made my makeup stay on a bit longer than normal, but I could already see traces of wear after a little over four hours.
Overall Thoughts
I think the biggest selling point of the Cover FX Water Cloud Primer is in how it claimed to protect against pollution and blue light. The formulation is also skin-friendly in that it's free from parabens, fragrance, mineral oil, gluten, sulfates, and phthalates. The fact that it's vegan and cruelty-free is also a huge plus. As a primer however, I don't think it does extremely well. At SGD58 for 30ml, it's pretty steep in comparison with other available primers on the market, though not all of them have the same anti-pollution qualities as this one. I'm still on the lookout for a primer which can cover all bases when it comes to colour-correction, smoothing, priming, and getting my makeup to last but Cover FX's Water Cloud primer has also led me to consider looking for alternative pollution-defence products to add to my skincare.
The Cover FX primer is available at the Sephora SG store and site.