As a community of fashion/beauty enthusiasts whose main medium of expression is through Instagram and photographs on blogs and editorials--photographs that are all shared to the Clozette Community--we were thrilled to have a special Advance Photography Workshop with renowned photographer Melvin Lau (@multifolds) from Multifolds Photography.
As the photographer of Style Blogger and Instagram Star @melissackoh, Melvin had loads to share with our Clozette Ambassadors over the weekend at our #CreateShootFilm Workshop--taking them through the basics of framing and composition of a shot, introducing the concept of the Golden Ratio, and a few nifty photo editing tips on Adobe Lightroom and VSCO.
Watch this video for a peek into what went on at the workshop!
Want to up your photography-game? Click next for the tips & tricks that Melvin shared with our Clozette Ambassadors!
Equipment
If you truly want to improve your photos, then it's time to invest in a quality camera and lens. A basic DSLR will do for beginners with a prime lens upgrade to a 50mm. With a quality camera in hand, you can then decide if you'd also want to invest in lighting equipment or rely on natural lighting for your photographs. If you intend to quickly share your photograph on Instagram and Clozette, select a camera with a built-in Wifi system for easy photo sharing.
Location
Before shooting, take the time to plan your location as it will determine the styling of your shoot--from the clothes you wear to the lighting and angles. Find your favourite place to shoot so you will always have a go-to place where you are familiar with the lighting, background, and shooting scenarios. What's Melvin's favourite place to shoot? Tuas South Avenue 14 in Singapore!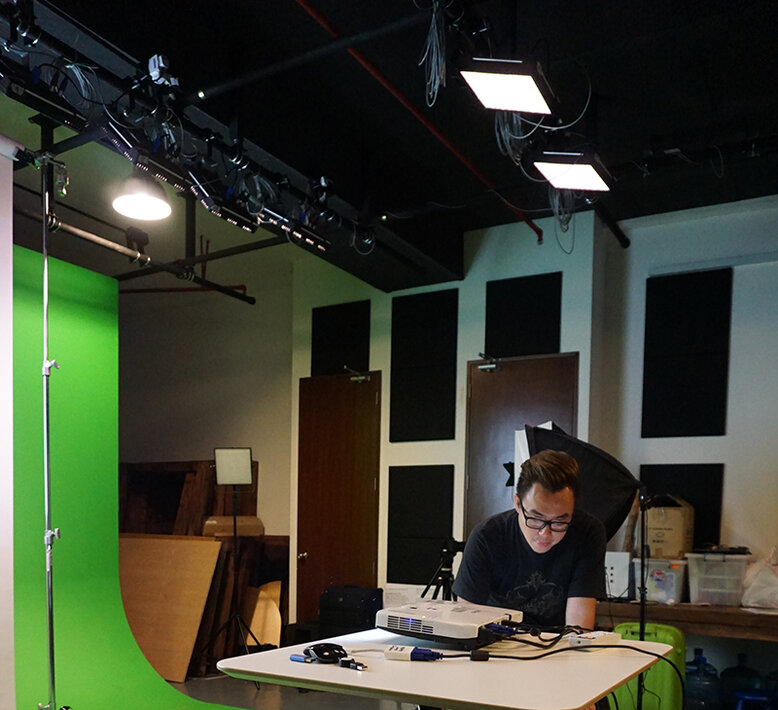 Lighting
Natural light is always the best for OOTD photography. For the best natural light, opt to shoot from 4pm - 7pm for soft lighting. If you're after starker photos with more dimension and contrast, opt for the 12pm shoot time. If you lack a good source of natural light in your space, your next option would be LED lighting or a Box Light--but be aware of the position of the lighting source. Light from the top for a sharper chin and to avoid any harsh shadows on your face.
Framing & Colour Composition
Once you have your basics, it's time to plan your framing and the colour composition in your shot. Melvin introduced our Clozette Ambassadors to the concept of The Golden Ratio, which is better described in the video below:
No matter which framing rule you stick to (Golden Ration vs The Rule of Thirds), another concept that should be at the top of your photo styling is colour composition--and here, you can take guidance from the colour wheel. Best way to do this: look at your background and plan the colours of your outfit accordingly. At a purple lavender field? Try experimenting with a complementary colour scheme, pairing colours at opposite sides of the colour wheel and wear a yellow dress just like Gary Pepper did in this photo!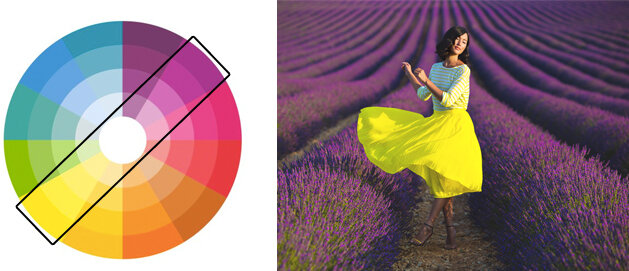 One of our favourite Instagram star @garypeppergirl
The best way to keep yourself looking relaxed and natural in shoots is to have music playing in the background. The choice of music is equally important to set the mood--so create a playlist suited to the background, ambience, and outfits styled for the day.
Editing your photos isn't about completely changing the way the you look but rather enhancing the photo to match the style you're trying to portray. The suggested apps to use? Adobe Lightroom for desktop editing for advanced users; and VSCO for phone editing. For newbies who aren't as familiar with the intricacies of Adobe Lightroom, the VSCO app on your phone is powerful enough for great and quick editing. Both apps allow you to adjust the brightness, contrast, and add filters to your photo. It's in this step when you can also customize the crop for your photo, allowing your put the Golden Ratio into practice!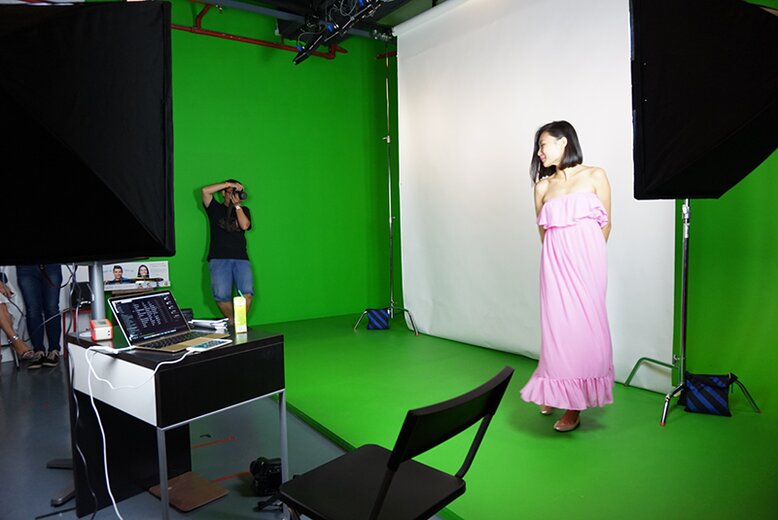 Now that you're starting to shoot better photographs, the next step is to up your Instagram-game. It's all about adjusting your feed to match your personal style and sticking to it. As much as possible, stick to the same filter and editing style throughout your feed. This way, your feed become more recognizable to your followers. And if you're trying to gain more followers, try to keep your first 9 photos as flawless as possible. This plays a role in a potential followers's first impression of your feed. And first impression really is everything.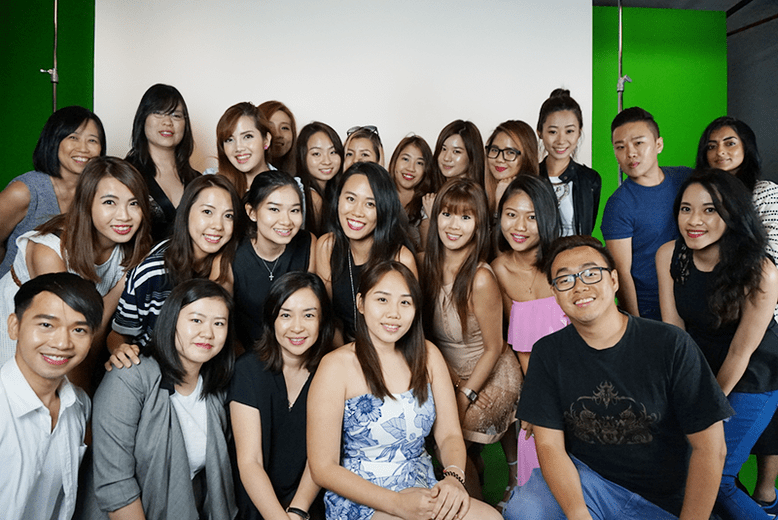 It really was quite a learning experience as Melvin shared his industry knowledge with our Ambassadors. Thank you again for dropping by, Melvin!