Many members of the LGBTQ+ community have had to wait several years — some even keeping their identity a secret when they were young — before they were able to live out their truth. As a way to share their struggles and triumphs, this June, we asked members of the community to pen a letter to their younger selves, sharing what lessons or pieces of advice they would like to give them.
First up is Koko Alviar, who grew up in a Christian family far from the Philippines' capital. Though now he proudly fights for his rights as a member of the LGBTQ+ community, it has been quite a difficult journey for him to accept his identity. Read how he found direction through his letter to his younger self below.
Hey 16-year-old Koko,
I'm not gonna ask you how you're feeling. I know exactly how, perhaps better than you do. I look in retrospect; I am you, albeit wizened and made wiser by a decade.
Let me explain what you don't understand yet: You hide in the persona of the Reverend's good kid, behind leadership roles, under excellent scorecards, in those male cliques you know very well look at you and say you're not man enough. It's difficult because your "status" is a thin and fragile veil people can see right through and tear with the slightest tug. Under it hides the effeminate, gay, loving you that you've been exterminating to be normal. In your medieval little town, macho outweighs intellect and leadership.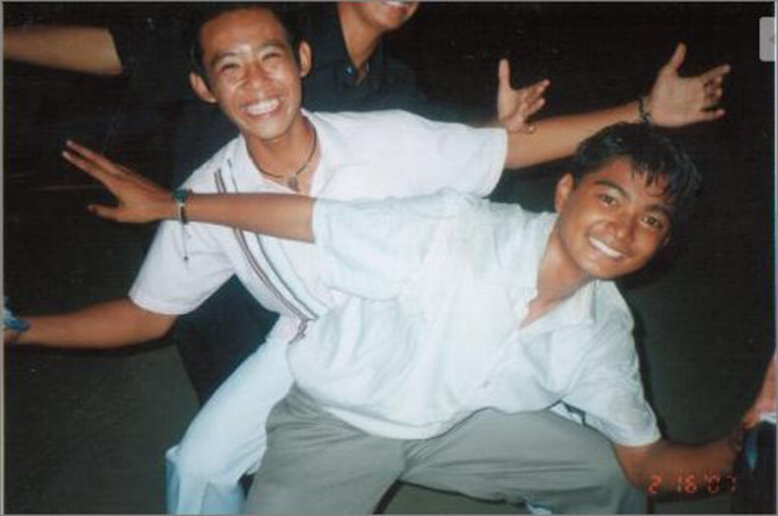 16-year-old Koko Alviar with friends