In celebration of LGBT Pride Month, we're sharing open letters from members of the community to their younger selves as a way to share the struggles and triumphs of living their colourful lives. This week, we have Romney "Ri" Ranjo, who had to conceal his true identity as a young boy but is now proud to let his true colours shine. Read about his long, sometimes painful, but ultimately fulfilling journey towards self-acceptance and the pieces of advice he would have given his younger self below.
Bro,
I get it. I get how confused and afraid you are. I understand how it does seem like everything right now is blurry and scary, but I also know that something truly amazing awaits. Trust me, in the middle of the tunnel there's a clear mirror where you can see the true vision of who you are: a contented gay man. That's right, 18 years from now you'll finally be fully proud of who you partially are (there's more to you than being gay). You're gay and that's okay!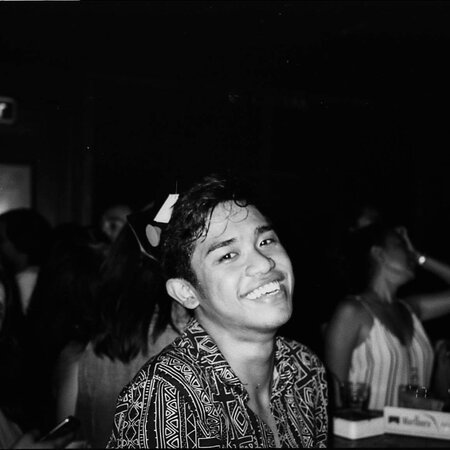 Young Ri
Right now, you're a timid (but not timid enough to belt a Mariah Carey song or dance to a Britney Spears number, that is) and sheltered baby boy, but there will come a time when you'll be a wildly and proudly open type of gay guy.
At this time, you hate the term gay or bakla, just because of how negatively people would use them. These are used to label 'weak' boys. When they say the word gay, their eyes would express deep disgust and be filled with anger as though you were an unholy entity.
One time, a flamboyant nude photo of yours got leaked within the school community. Someone printed them and stuck them in the bathrooms. You broke down. But the thing was, you didn't break down because you were embarrassed by your physique. If anything, you were proud of your body. But you broke down because you are still ashamed to be called gay. You thought to yourself that if you were straight, the reaction would have been different — you would have gotten praise instead of ridicule. How can life be so unfair, right?
You refuse to let your rainbow shine because you don't want to disappoint your parents or become the school's next laughing stock. Your dad's brother, who's a priest at your school, doesn't make the pressure to conform to the norm any less. But the truth is people have always known who you truly are. Everyone knew except, well, maybe you because you haven't fully admitted it to yourself yet. You're afraid that if you do and say those two words — I'm gay — that there's no turning back. As they say, once you go gay you can never go back.
Adoscelent life as a closeted gay man won't be easy for you. But time is on your side and as the days pass by, you would come to realise how great it is to be just who you are and that the only reason why others are trying to mould you into something you're not is that they're also afraid. Forget the haters. Haters never want you to be happy — but why give them the satisfaction?
Right now, I feel the luckiest 'cause the most important people in my life, including myself and my family, have accepted me. And I know not a lot of gay men my age have that.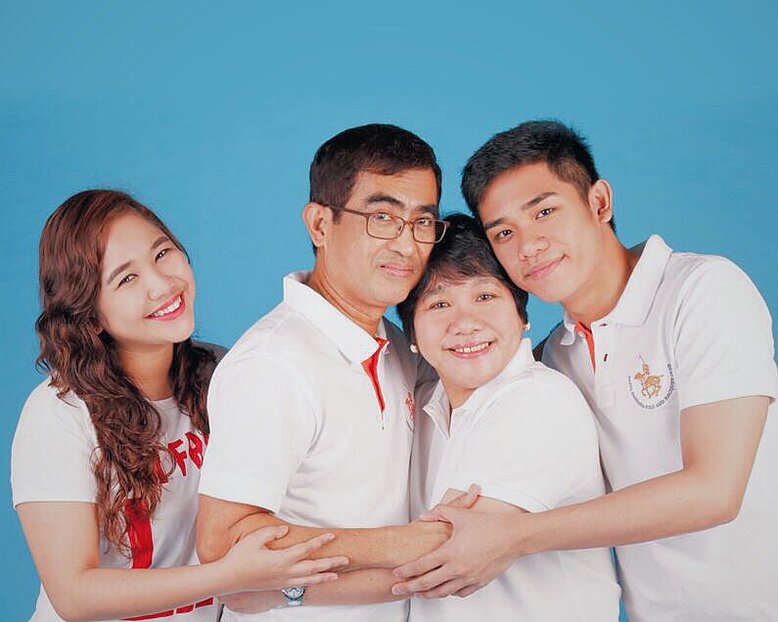 Ri with his family
I'm happy because finally, I can be me. I can shout to the world how freaking gay I am and be proud of who I love. Yes, believe it or not, there will come a time when you can go out and hold your boyfriend's hand and it would feel just... right. No shame, just love.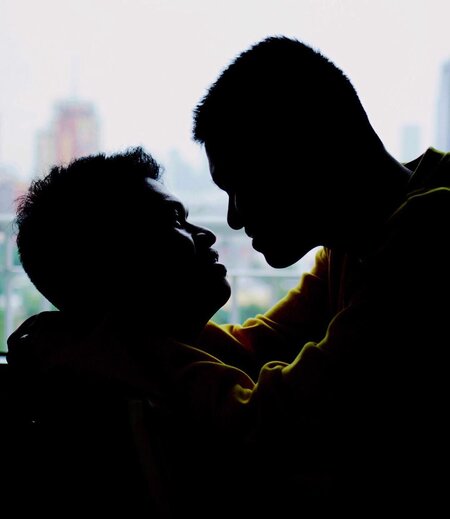 Ri with his boyfriend


Young Ri, there is nothing wrong with being who you are. You're given only a limited time on Earth, so give that to the real you not the person you're impersonating. You're scared and nervous, but embrace it 'cause that's normal and reveal your true self anyway. It's true that nothing worth having comes easy. If I could turn back time, I probably wouldn't change anything. You and I went through a lot of abuse and pain, but I'd definitely tell you that the journey is worth it, even if it's just to find peace and happiness in being who you truly are.
Yours truly,
Grown-up Ri
Ri Ranjo is now a full-time social media specialist, freelance nudist, and lifestyle content creator. He bravely expresses himself and documents his adventures on his social profiles. Know more about Ri and his adventures on his Instagram.