It's official: the old Taylor Swift is never, ever going to be seen again. To celebrate the stronger and harder TayTay, we're looking at the fashion winks and nods in her latest music video, "Look What You Made Me Do." You can also count this is as a fashion obituary in memory of all the past Taylors and their iconic styles.
Literally Burying The Past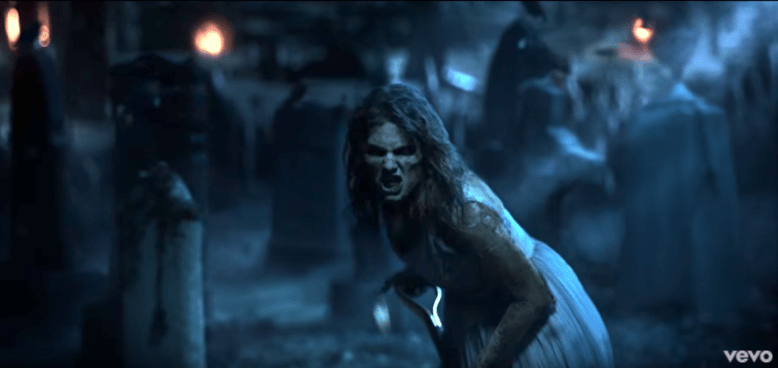 The video opens with a zombified Taylor in a dirty, shriveled blue dress that looks like something she wore in her Out Of The Woods music video. Basically, this is angry zombie Taylor literally digging a grave for herself (and maybe figuratively, too).
RIP To The Iconic White Dress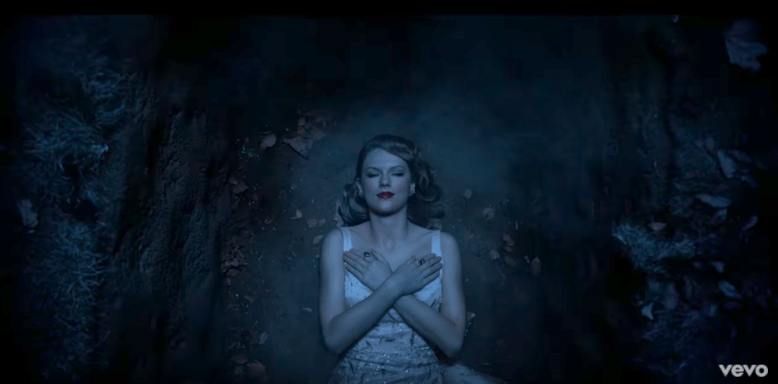 R.I.P. Old Taylor Swift's iconic look a.k.a. the girl in a pristine little white dress clutching a guitar. The dress she's wearing in this scene was the same one she wore to the 2014 Met Gala, a few months shy of the release of her formal crossover to pop music, 1989. The dress was created by Oscar De La Renta.