How we start our mornings can significantly affect our mood and outlook towards the rest of the day. And our first meal of the day provides our much needed energy to tend to our daily tasks. Skipping it because of our busy schedule can be one of the factors why we end up cranky and moody during the day.
Don't skip on the most important meal of the day with these easy but hearty breakfast ideas!
--------------------------

Fruits and yogurt

Whether you're up for something a little fancy like berries or wanted to give some apples and bananas a little spin, just dice everything up in bite size pieces, drizzle some yogurt and warm honey (optional), and you're good to go!

Minimal effort, lots of flavour, easy to carry, and healthy too!
Peanut Butter French Toast Sandwich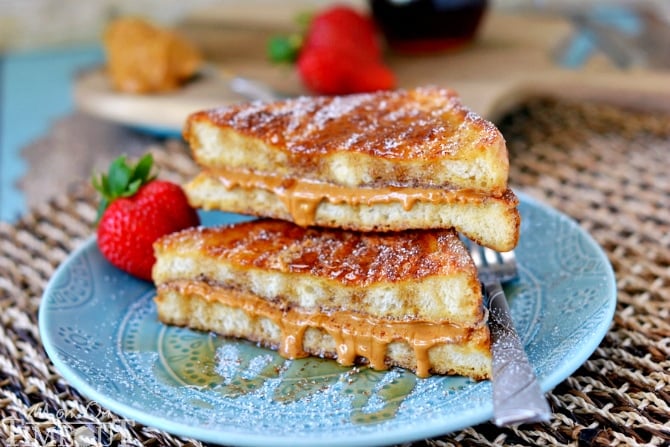 Give your bland, old sandwich a sweet new twist by brushing some butter-cinnamon-eggs batter over your bread and a 30 second trip in the pan. Finish it off with your favourite peanut butter. Perfect morning treat that you can munch as you step out of the door!
Apple and Cinnamon Oatmeal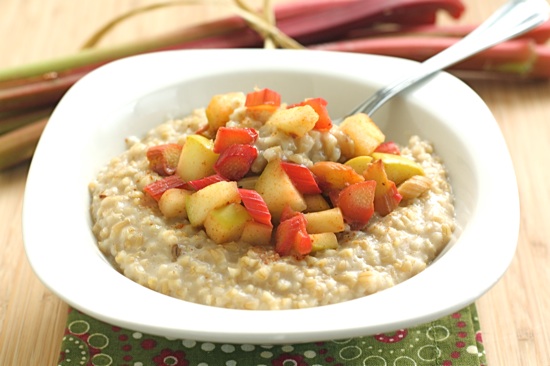 Oatmeal is not exactly exciting enough to get you through the morning, but sprinkle on some cinnamon and add some diced apples and you get a breakfast transformation. The crunchiness of the apple gives a contrasting texture to the oatmeal, giving it a new punch at every spoonful.
Get the recipe
here
.
Classic Egg-Mayo Sandwich
The fluffy egg-and-mayo combo is perfect for those who feel like a full-meal is too much for their morning tummies. But don't worry because this simple protein-packed sandwich is enough to keep you fully-energised until your lunchtime meal!
Traditional American breakfast
If you have a little more time in your hands, a breakfast feast for one is something you can definitely indulge in. Fry the bacon, eggs, hashbrowns, and sausages (or hotdogs) all together in a pan and pop some bread in the toaster. Multi-tasking has never been this yummy!
Get the recipe
here
.
--------------------------
Do you have other on-the-go breakfast ideas that we missed? Share them with us down in the comments below!