It's safe to say that by now, we already know how much of an enabler the digital sphere is. The connectivity the internet provides literally crosses boundaries and borders, allowing us to have more flexibility when it comes to our definition of work inputs, outputs, and general career choices. It also promises a more comfortable work-life setup, often evidenced by photos of sending emails by the beach. Plus, due to the growing population of online content creators, choosing a path in becoming a digital nomad seems almost too easy and viable as having a steady nine-to-five. But the question is: is it really as it seems?
If you're thinking about making the switch and committing to a digital nomad lifestyle, read on as we weigh in the odds and recount actual experiences from remote workers to see if this setup is really the lifestyle for you.
It's more than just jet-setting
Everyone thinks that being a digital nomad is all about hitting the beach every week or hopping on a plane every other day, with your laptop on the sidelines as a prop. But in reality, it's not the case. Because of its very volatile nature and depending on how many projects you're taking on, it needs as much commitment — and sometimes even more — as a regular job would require. #TeamClozette's Zweeden Obias attests to this, saying, "What I like about this style of work is I can do both work and passion. For me, it is really important that you love what you are doing. It wouldn't be easy juggling two jobs at a time if you have no passion for both. It was hard at first, but I think what made it work was time management. I learned how to prioritise."
Zweeden balancing both work and travel
Content creators would often post on their socials, which means lugging around filming and editing equipment. Sometimes, there's also the factor of finishing projects and getting on countless online meetings regardless of whether you're in a café in Paris or soaking in the sun in Maldives. Plus, unlike the common notion, it's not just about freelancing. There are full-time remote jobs out there as well! It just so happens that most digital nomads know how to make the hustle look good.
Kaycee with her son, Jop
In the case of Clozette Ambassador Kaycee Enerva of themachomom.com, it's not just about living and choosing a carefree path. She shared, "I didn't choose to become a full-time content creator. I was 'forced' to do so and hustle because I'm a single mum with no helper. I have to do everything and take care of my son while working." She elaborated by saying that remote work was perfect for the lifestyle she needed — not wanted — and now she owns two websites, works as a part-time freelance SEO consultant, and is working full-time as a Marketing Executive for Akolade Australia.
There are compromises to be made
Despite the availability of full-time remote jobs nowadays, these career options are tricky to get a hold of. After all, not all industries can handle a remote type of setup. Given this, financial stability is one of the biggest hurdles when it comes to choosing the digital nomad lifestyle. Sure, you can bank on going viral on YouTube to get that AdSense running or you can work on your Instagram portfolio to bring in sponsors as they come, but again, it's not as easy as one, two, three. It might have also worked for some individuals in the early 2000s, but with the pool saturated with everyone wanting to be in this sphere, it makes this bubble harder to penetrate.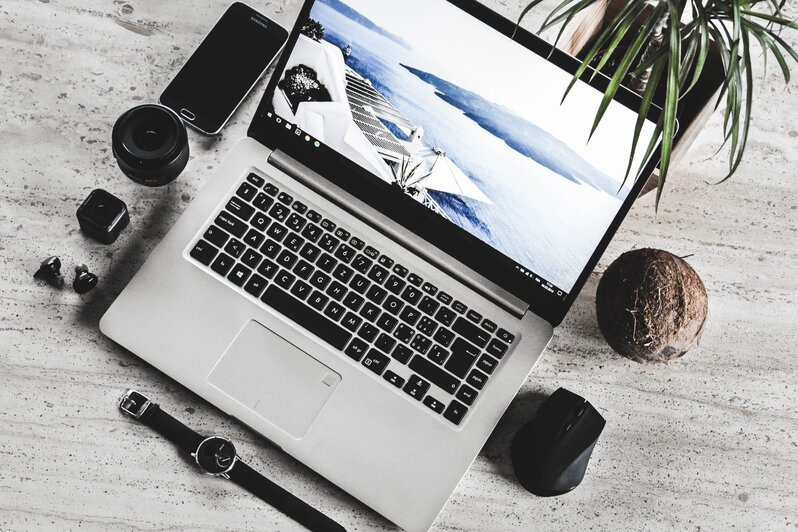 On top of this, taking the leap and switching from a regular paying job, complete with health and medical benefits and more, to get on a career that promises more freedom is something you have to fully think about. Freedom is a large and abstract concept that can easily be muddled between one's needs and wants. As R.L. Adams said in an article for Entrepreneur.com, "You can't expect to get off risk-free. But, if you're one of those fly-by-the-seat-of-your-pants kind of guy or girl, then there's nothing more exhilarating or more rewarding than travelling the world as a digital nomad."
It's not for everyone, but you should be open to the risk to find out if it's for you
Globally acknowledged entrepreneur and digital nomad Aileen Adalid said, "I know that some people enjoy the 9-to-5 job, but it wasn't the case for me. Fear kept me in place but I knew that I shouldn't let that lead me." Kaycee Enerva shared similar sentiments, saying, "This lifestyle was a risk. You can never be ready for anything so if you want to do something, don't wait, just do it!"
Aileen Adalid showing some of the 'perks' of remote work
With this, it's safe to conclude that there's no formula to whether or not being a digital nomad is for a person. After all, you might think that you'd want it because of an innate fear of missing out, but then find yourself going back to a desk job in the future. Other factors such as finances, priorities, and responsibilities might also affect your decisions. But at the end of the day, know that working remotely and being a digital nomad is not without its flaws. It's not as easy as dropping the ball and earning success overnight but is a process that is also as gutsy as switching to another career, starting a business, or leading a completely different lifestyle. Work, at the end of the day, is still work, and it needs every ounce of courage and persistence to flourish into something worthwhile.
Looking to switch because your current job isn't cutting it? We lay down the signs of a toxic work environment here.