Pink is the colour of femininity and if we know a thing or two about femininity, it's that it's meant to be celebrated. Christian Dior subscribed to this idea, once declaring that "every woman should have something pink in her wardrobe." While not many of us can afford a pink
Dior
handbag or outfit, we can have the next best thing: pink Dior lipstick. After a much-anticipated arrival, the iconic
Dior Addict Stellar Shine
lipstick has finally made its way to Philippine shores, launching on 7 May at One Canvas Event Place with the motto: Be Dior. Be Pink.
The Dior Addict Stellar Shine Collection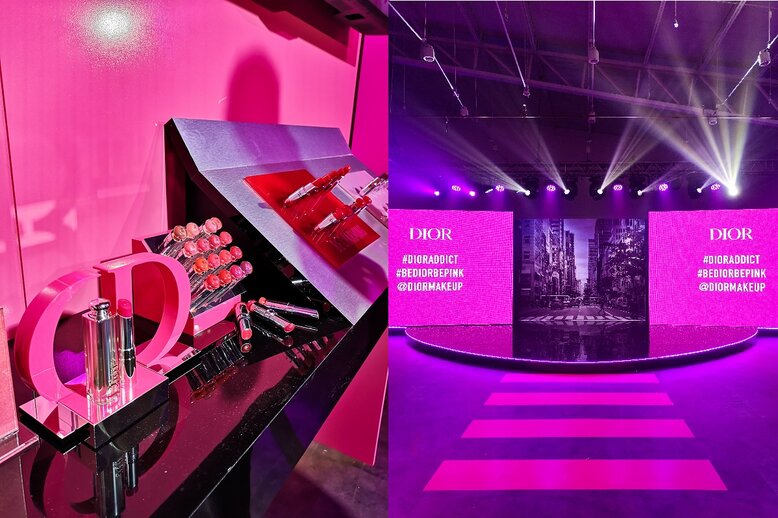 Left: The Dior Addict Stellar Shine lipstick display at the PH launch; Right: The setup for the launch at One Canvas Event Place
With a plethora of pink shades, the Dior Addict Stellar Shine lipstick encourages the wearer to express her femininity freely. Supermodel Cara Delevingne serves as the face of the collection. And just like any other Dior product, the Stellar Shine lipsticks deliver on luxury quality and experience. The packaging has been given a new update: a mirrored case with the brand letters lit up in pink. Creative and Image Director Peter Philips created a luminous 24-shade palette for the collection.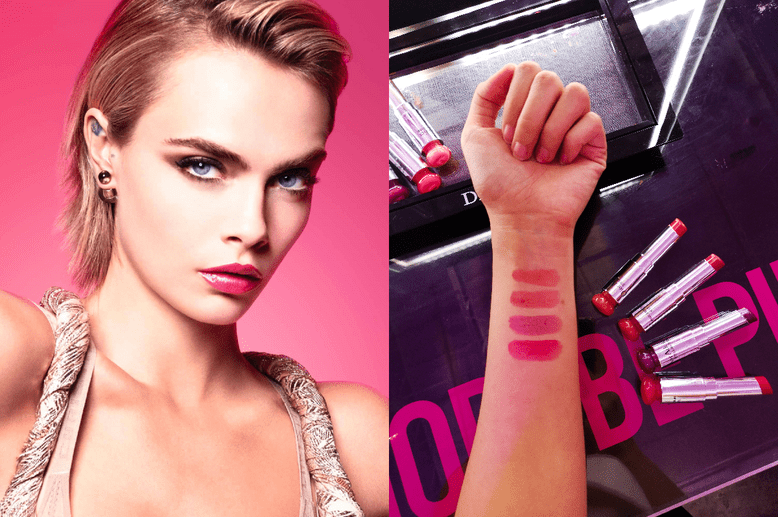 Left: Cara Delevingne for Dior Addict Stellar Shine wearing 976 Be Dior; Right: Some of the shades and finishes in the collection with the last two being star shades 891 Diorcelestial and 976 Be Dior
The hues range from subtle nudes to fiery corals to seductive reds and bold plums, all of which complement the complexity of the modern woman. And since lipstick can change one's mood, there are also three textures to add to the variety: Glazed (with a pure and luminous shine), Sparkle (with a dazzling, glittery effect), and Mirror (with a bold metallic finish).