(cover photo from SamanthaAshley)
Your makeup tools, particularly your brushes, are just as essential as your makeup products. When you know their function and how each brush works for your face, you'll soon realize that each brush can actually do multiple things. So it's vital that you know what your brushes can do so you can apply your makeup products flawlessly.
Here are our tips on how you can use your makeup brushes like a pro!
--------------------------

Face: Stippling & Powder Brush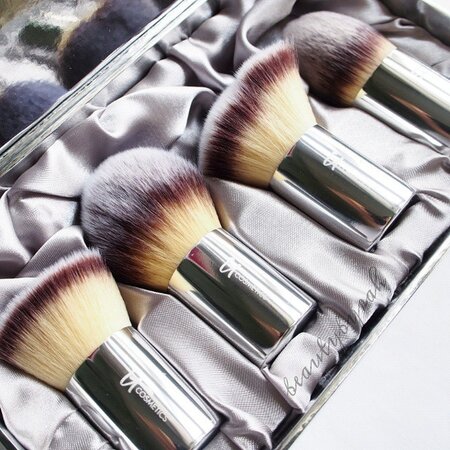 If you're using liquid foundation, we suggest you skip the brush and go straight to using a sponge or beauty blender. It's the most effective tool that packs the product to your skin and blends it out flawlessly. However, if you feel like giving the sponge a rest, use a flat top Kabuki brush as it applies foundation beautifully for an airbrushed look. Seal it in with a powder brush. A good powder brush is huge and fluffy--perfect for applying powder to set and blend.
Tip: Use your powder blush for face powders only so other colours (such as your blush and bronzer) won't mix with it.
Sculpting: Angled Blush Brush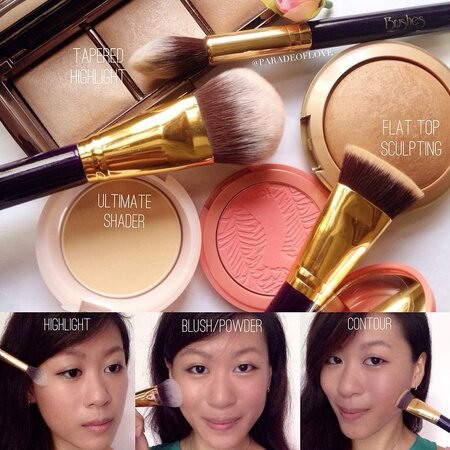 You don't need various brushes for various face products. Apply your blush, bronzer, contour shade, and highlight shade with just one brush to save yourself some time. Use an angled brush that is dense enough to pack colour and fluffy enough to buff out the powder. Its angled shape also makes it good for contour. For blush, apply it lightly and blend it upwards. Then for highlight, get a small amount of product at the edge of the brush and slowly build it up on the high points of your cheeks for a subtle yet flawless strobe of light.
Tip: apply blush first and the bronzer or contour shade for a more natural finish and mix of colours on your cheek.
Eyeshadow: Basic Lid, Pencil, & Blending Eyeshadow Brushes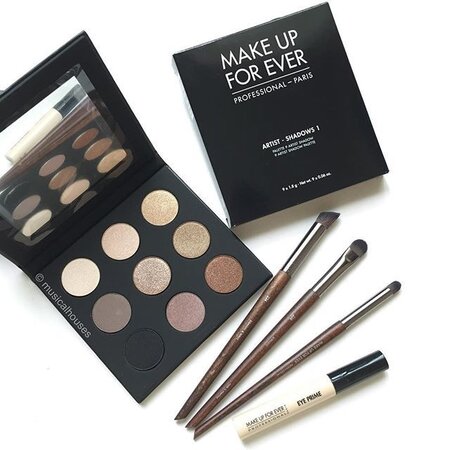 Everyone needs a lid brush for eye shadows, it packs colour onto the lid for a vivid colour payoff. Use your pencil brush for those dark colours applied on the outer lid for an instant angled or v-shaped application. Then use a blending brush to soften harsh lines or smoke out colours, and of course, to apply your crease shade flawlessly.
Tip: Eyeshadow brushes come in different sizes. Test them out first so you can see how each brush fits in the crevices of your eyes,
Eyeliner and Eyebrow: Angled Eyeshadow Brush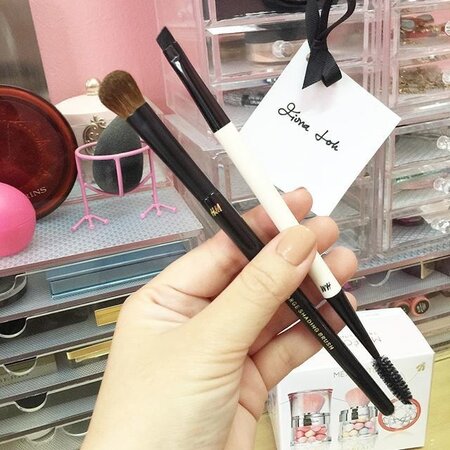 If you're into gel liners then an angled eyeliner brush is perfect for you to wing out your eyeliner. You can also use this brush for your brows. It's flat and dense for the precise and hair-like strokes you need. Plus, the width is perfect for a clean outline.
Tip: Buy two of these, one for your eyeliner and one for your brows so that the products don't mix. You can also buy the one with a spooly at the opposite end for an instant brow brush up!
Concealer: Small Concealer & Tapered Kabuki Brush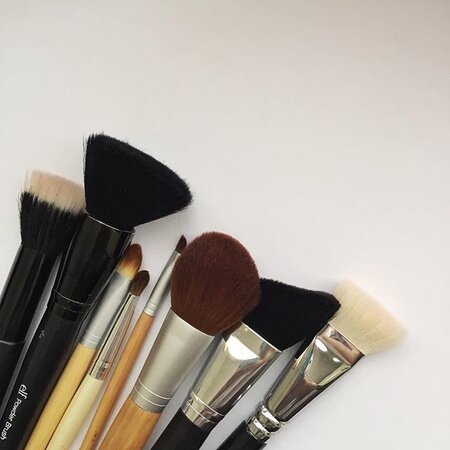 To conceal your blemishes properly, use a small, flat synthetic brush to apply a cream product lightly on your face, then blend it out with your finger or a beauty blender for a flawless finish. You can also use this small brush for your liquid concealers for a more precise application.
Tip: Since concealers usually come in cream or liquid form, make sure you buy synthetic or duo fibre brushes. This way you'll get the right amount of product without it being absorbed by the brush.
--------------------------
Have other makeup brush pro tips? Share it with us in the comments below!