(cover photo from SamanthaAshley)
Your makeup tools, particularly your brushes, are just as essential as your makeup products. When you know their function and how each brush works for your face, you'll soon realize that each brush can actually do multiple things. So it's vital that you know what your brushes can do so you can apply your makeup products flawlessly.
Here are our tips on how you can use your makeup brushes like a pro!
--------------------------

Face: Stippling & Powder Brush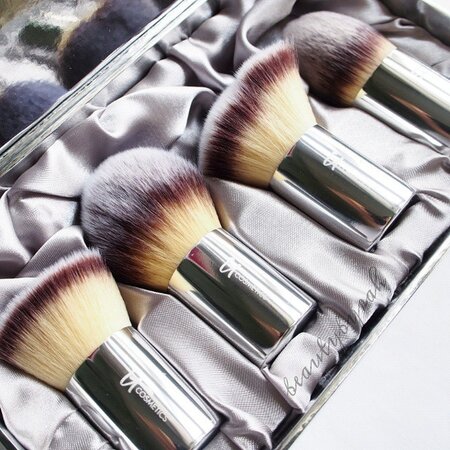 If you're using liquid foundation, we suggest you skip the brush and go straight to using a sponge or beauty blender. It's the most effective tool that packs the product to your skin and blends it out flawlessly. However, if you feel like giving the sponge a rest, use a flat top Kabuki brush as it applies foundation beautifully for an airbrushed look. Seal it in with a powder brush. A good powder brush is huge and fluffy--perfect for applying powder to set and blend.
Tip: Use your powder blush for face powders only so other colours (such as your blush and bronzer) won't mix with it.