You know what they say: two is better than one. That's why the
Clarins Double Serum
- the first double serum with separate oil and water phases - has proven itself to be one of the best anti-agers in the market since its debut in 1985.
Sure, its formulation has been improved constantly over the past 27 years and is a skincare classic that has withstood the test of time - exactly like how we'd like our skin to preserve youth and defy aging. Read on as we share three reasons why we think all women from age 25 and beyond should own a Clarins Double Serum in their beauty arsenal.
--------------------------
You Get Two Anti-Aging Formulas in One Bottle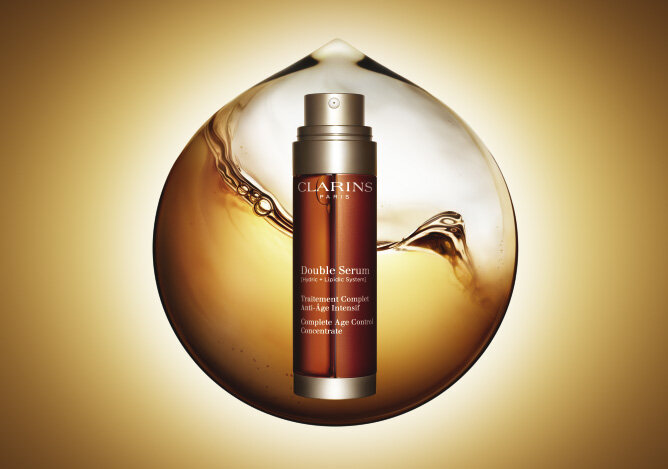 How do you successfully combine water- and oil-soluble ingredients together in one formula to achieve the best skincare solution? The answer is: you don't. The
Clarins Double Serum
's water- and oil-soluble ingredients are stored in two separate vials - equipped with a unique pump system within the bottle. Precise amounts of each formula are pumped out with each application to ensure they perform at its most optimum for our skin.
Essentially, you're getting double the anti-aging formula in one bottle - and double the anti-aging power on your skin.