Do you break out with almost everything new you add to your skincare routine? Do you have to be very selective in the ingredients found in makeup? Do you experience an itching or burning sensation when trying new beauty products? You may have sensitive skin. Here's another thing you need to know: you are not alone.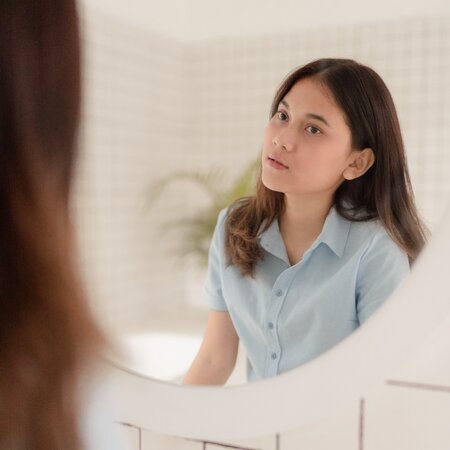 Just like how others have oily and acne-prone or dry and flaky skin, you may require the right products made specifically for your concerns. Claims you should pay attention to are hypoallergenic, alcohol-free, fragrance-free, and paraben-free. These are the common irritants that trigger skin conditions like flaky skin, acne breakouts, red patches, or sore spots when you have sensitive skin. Already feeling overwhelmed? Good news: we think we've finally found the cure for sensitive skin.
Dr. Dermis, a derma brand founded by the skincare company Bio-essence, launched last 9 December 2019 in Kuala Lumpur, Malaysia. Their products were co-developed by dermatologist Dr. Kelly Tang of Taiwan and pharmacist Anjoe Koh of Malaysia and the United Kingdom, along with 200 other researchers, scientists, and dermatologists, to create this revolutionary skincare line. Dr. Dermis products aim to repair damaged skin by locking in moisture and strengthening the skin barrier. The best part of this skincare line is that the products are formulated especially for sensitive Asian skin. Since some products are formulated for European skin or cooler weather conditions, they're often ineffective when it comes to the warmer Asian climate. During the event, Anjoe Koh claimed that this is the only product range that can effectively cure sensitive skin.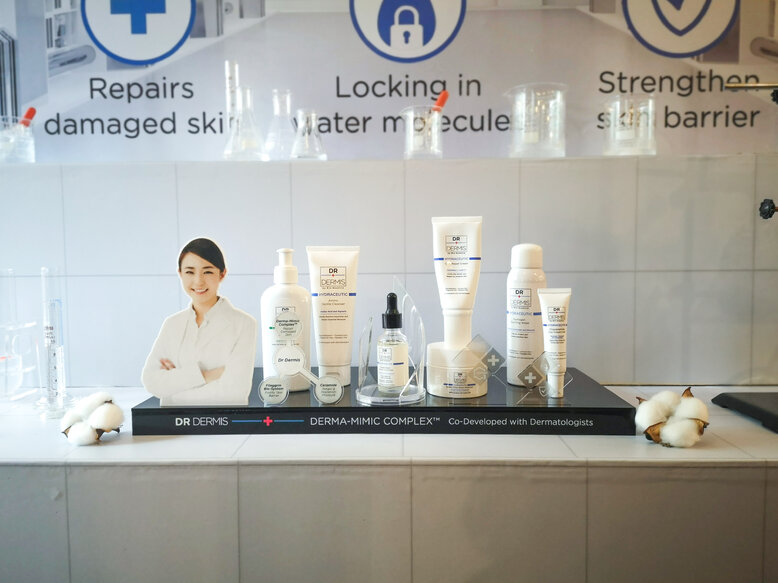 The Dr. Dermis products displayed during the event were all made to target sensitive Asian skin.
Dr. Dermis products utilise their
Derma-Mimic Complex™
, a formulation that functions like our skin's natural lipids to repair damage caused by sensitivity, as the foundation of all their products. The
Double Power Vitamin Concentrate
(RM99.90/~USD24.12, 30ml), the hero product, has a powerful repairing effect that heals and strengthens the skin barrier. The products activate the Aquaporins, or water channels, for intensive hydration. This further boosts the skin's natural moisturising factors, locking in water molecules for the appearance of healthy skin.
If you have sensitive skin and are looking for a skincare line that will soothe your skin issues, consider Dr. Dermis by Bio-essence the next time you shop.
You can buy Dr. Dermis by Bio-essence products exclusively in Watsons stores across Malaysia.