One of our major skin woes is hyperpigmentation. So we're always open to learning about products and procedures that might answer that problem. It was right on time then that we were invited by DR.WU to their Taipei hub to learn about their new science-backed product line, Glutalight™ Whitening System. Imagine a skincare line so powerful it replaces the need for skin whitening injections. This is what we'd call innovation at its best. Watch our video above to get a peek of what went down during our trip then scroll down to read about our discoveries.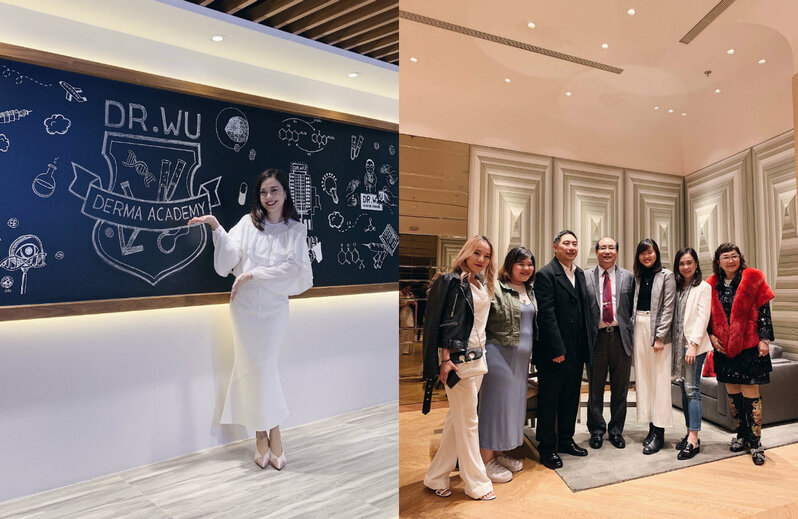 At DR.WU's HQ in Taipei (left); Media members from Singapore with Eric Wu & Dr. Wu (right)
The power of Glutathione
Glutathione has been used by many for solving their hyperpigmentation problems, and many of us might have even tried different oral supplements and topical creams. They say you get your desired effect when you take the ingredient through an injection. But DR.WU thought of creating a daily skincare line that packs the same punch — yes, without needles. Seems too good to be true? An independent study of 24 participants, in collaboration with Providence University Cosmetics Lab, showed that the Glutalight™ Whitening System showed promising results within seven to 28 days. But of course, it's important to consider that results vary with skin type and condition. Maybe it's not exactly the overnight skin problem-solving miracle we'd like, but it does sound promising.