One way to rediscover our own strengths is by looking through someone else's perspective. In putting ourselves in somebody else's shoes, we see how beautiful and blessed we are, how we take some of the things in our lives for granted, and how everyone has their own battles to face. This gives us an understanding of life in general. And this Breast Cancer Awareness month, we aim to celebrate the survivor in all of us.
So to introduce the first part of our
#LetsTalkPink
series, we talked to
Theresa Deapera
and
Deng Bathan
-- two women who are currently ongoing treatment for breast cancer.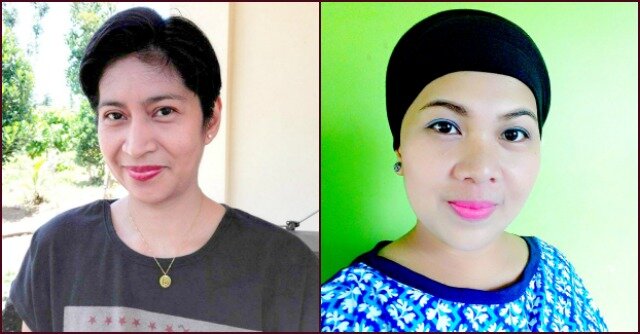 Deng (left) is 40 years old and has finished 2 out 5 operations for her Stage 3A cancer. Meanwhile, Theresa (right) is currently 37 years old and has been undergoing treatment for Stage 2b breast cancer for a year.
With their fair share of struggles and moments of despair, keep scrolling to learn more about their story of finding the beauty in having hope and the importance of self-love.