Valentine's Day is one of the most anticipated dates of the year. Whether you're spending it alone, with your partner or friends, you still have to dress to the nines. For the sweet, girly feel perfect for Valentine's Day, we've rounded up a few dresses that would surely make heads turn your way.
So if you're still mulling over what to wear, here are our top 3 picks for a jolt of style inspiration!
--------------------------
Sweet Day Look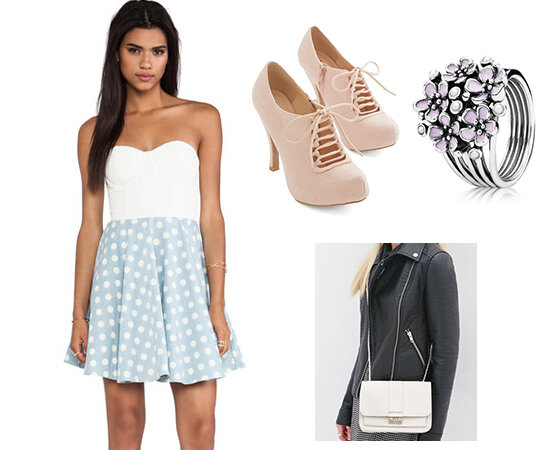 (Get The Look Here: Dress, Shoes, Ring, Bag)
A sweet day look such as this would fit perfectly for a casual brunch date. This dress from Revolve Clothing hits that perfect middle ground of being dressy enough for a nice restaurant yet casual enough for a daytime date. Match it with these heeled oxfords from Modcloth, add a few dainty accessories such as this ring from Pandora and bag from Forever 21, and you're good to go!
Romantic Date Look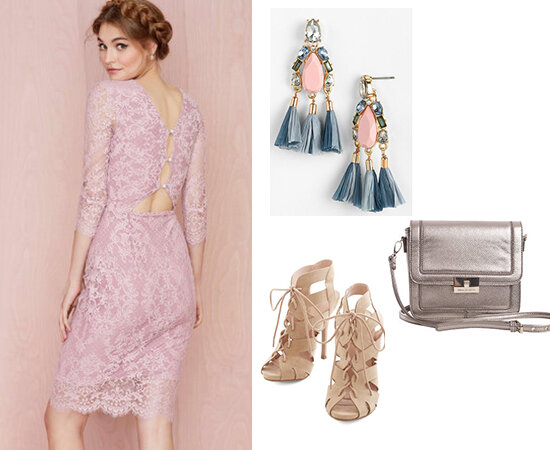 (Get The Look Here: Dress, Earrings, Bag, Shoes)
You can never go wrong with lace if you want to exude a romantic vibe. Since a date night would most likely be a romantic one filled with dim lights and tea-candles in a fancy restaurant, dress up for the occasion with this stunning lace dress from SheInside. Complement its sweet, lilac colour with these tassel earrings from Nordstorm, platinum leather bag from Girissima, and a pair of strappy heels from Modcloth.
Bold Night-Out Look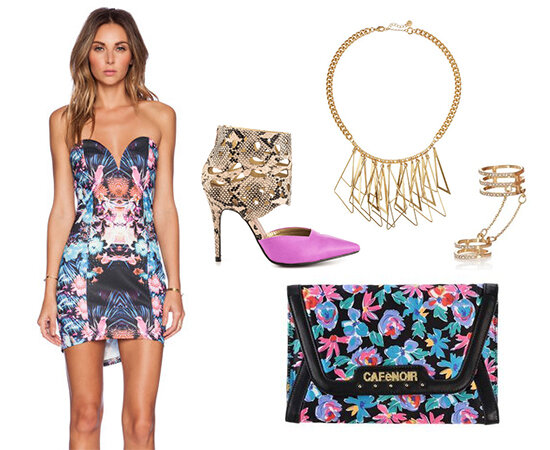 (Get The Look Here: Dress, Shoes, Necklace, Ring, Purse)
A party night-out on Valentine's Day calls for a look that is bold and striking, which makes this dress from Revolve Clothing a perfect choice. Pair it with stiletto heels from heels.com and purse from YOOX, then cap it off with this chunky gold necklace from Neiman Marcus and chain ring from River Island.
What will you be wearing on Valentine's Day? Snap a photo and share it with our Fashion Community!
Click here for more outfit ideas for Valentine's Day!