Valentine's Day is one of the most anticipated dates of the year. Whether you're spending it alone, with your partner or friends, you still have to dress to the nines. For the sweet, girly feel perfect for Valentine's Day, we've rounded up a few dresses that would surely make heads turn your way.
So if you're still mulling over what to wear, here are our top 3 picks for a jolt of style inspiration!
--------------------------
Sweet Day Look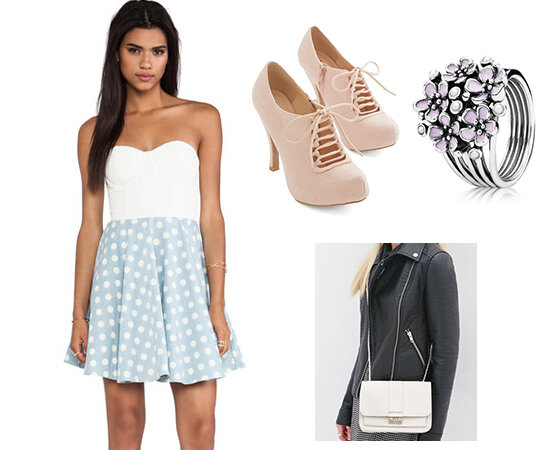 (Get The Look Here: Dress, Shoes, Ring, Bag)
A sweet day look such as this would fit perfectly for a casual brunch date. This dress from Revolve Clothing hits that perfect middle ground of being dressy enough for a nice restaurant yet casual enough for a daytime date. Match it with these heeled oxfords from Modcloth, add a few dainty accessories such as this ring from Pandora and bag from Forever 21, and you're good to go!