In a casual fashion scene where basic and monochrome trends rule, one stylish girl is standing out with her love for vibrant colours, florals, and prints. That girl is none other than our Featured Fashionista for this month, Vanessa, also known as Vanessaxlim on Clozette. Who knew a few OOTDs can convert a tomboyish girl to an all-out fashionista?
Let's get to know more about her style and fashion story in this exclusive interview!
--------------------------

How did you get into fashion and blogging?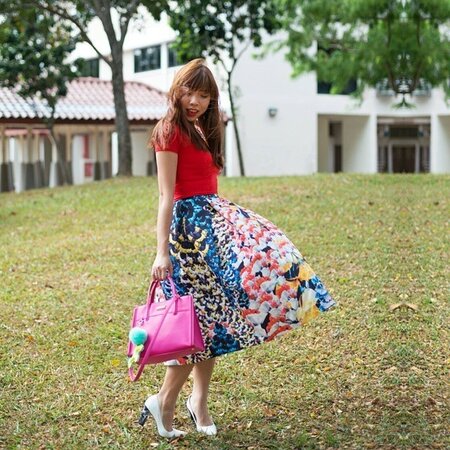 It's quite a funny story actually but I will try to keep it short. When I first started dating, my boyfriend was trying to get me to be less tomboyish. Think super short hair, no makeup, and a really, really dated closet. So he introduced me to blogshopping and taking OOTDs. And there was really no turning back from there! So now when he complains about taking the visuals for my Clozette, Instagram, or Dayre I remind him that it was his fault! Fashion wise, I think I've always enjoyed it because I come from an art and fashion background in school. It was only natural that it helped my style develop.