When we think of spring, what comes to mind are images of blooming florals and pleasant, sunny weather. But while flower beds are indeed a highlight of the season, sunny weather is not always a given during springtime especially during its early days when temperatures can fall as low as 7°C in some areas. It's the kind of weather that can be tricky to dress for. You don't have to bundle up but you should still put on some layers to be comfortable. Ahead, a tropical girl's guide to dressing for spring.
Choose a warm, lightweight outwear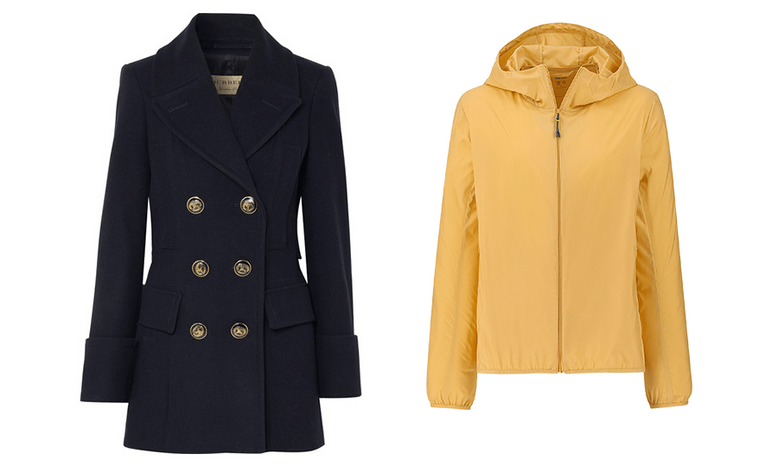 Burberry double-breasted wool-felt coat, USD2117 (net-a-porter.com); UNIQLO Pocketable UV Cut Parka, SGD49.90/~USD36.62
Yes, you will still need to have a coat in hand even during spring. The good news is, you don't have to lug around a heavy-duty one. This season, you can get away with pieces that don't have any shearlings or other heavy inner linings. Instead, choose lightweight coats made from warm fabrics such as felt coats. You can also go for cotton blend coats or parkas like this one from UNIQLO for days when the temperature is on the warmer side.
Layer up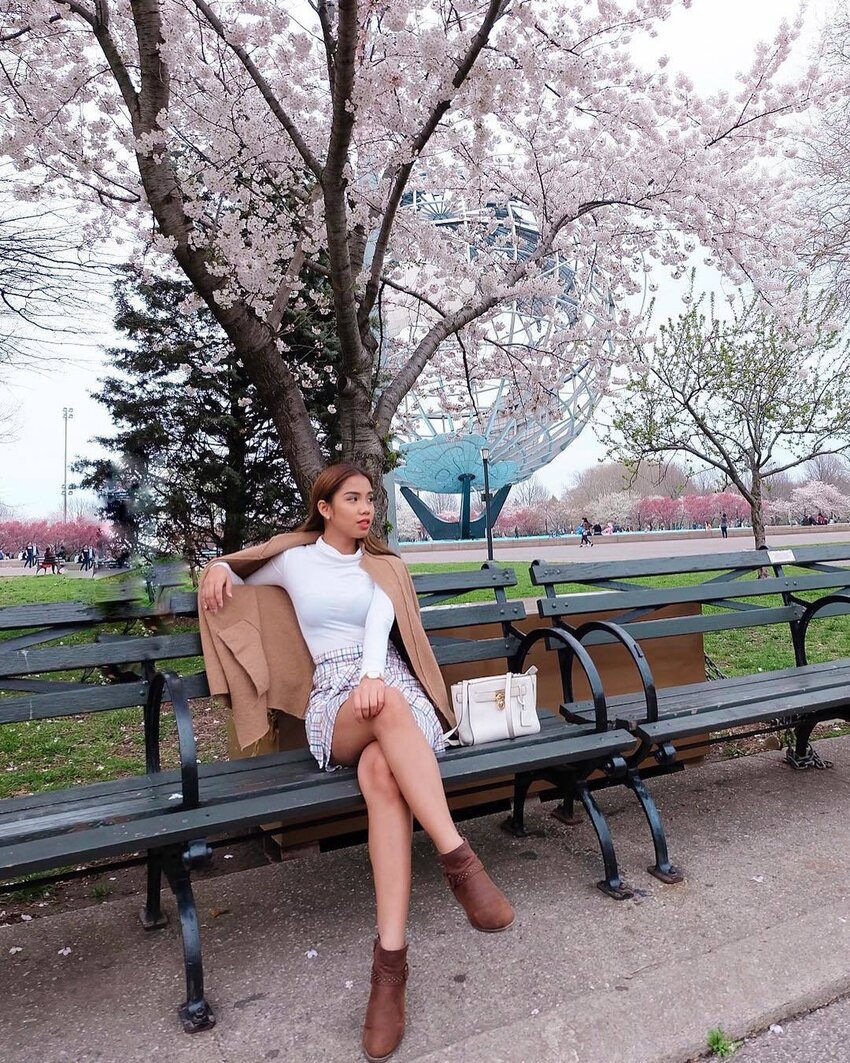 Take note that there's a difference between bundling up and layering. Dressing up for spring doesn't require piling more than three pieces of clothing. Even one or two is already sufficient to keep yourself comfortably warm. You can go for a long-sleeved top paired with a pinafore or you could also layer some leggings underneath a mini skirt for extra warmth. It's all about mixing and matching light layers of clothing!