When we think of spring, what comes to mind are images of blooming florals and pleasant, sunny weather. But while flower beds are indeed a highlight of the season, sunny weather is not always a given during springtime especially during its early days when temperatures can fall as low as 7°C in some areas. It's the kind of weather that can be tricky to dress for. You don't have to bundle up but you should still put on some layers to be comfortable. Ahead, a tropical girl's guide to dressing for spring.
Choose a warm, lightweight outwear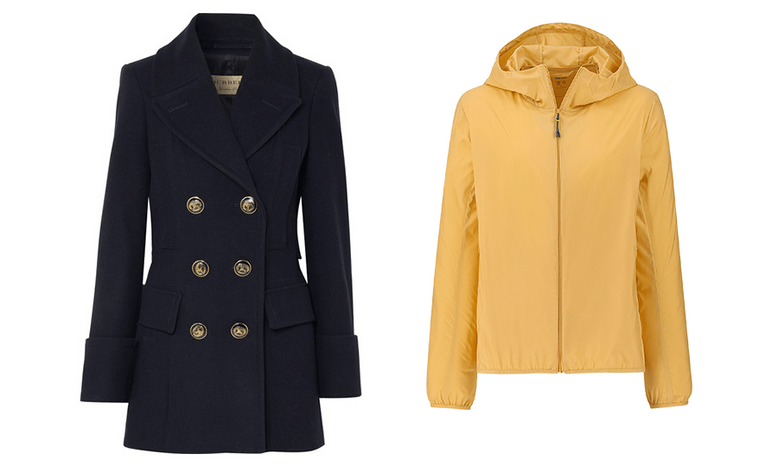 Burberry double-breasted wool-felt coat, USD2117 (net-a-porter.com); UNIQLO Pocketable UV Cut Parka, SGD49.90/~USD36.62
Yes, you will still need to have a coat in hand even during spring. The good news is, you don't have to lug around a heavy-duty one. This season, you can get away with pieces that don't have any shearlings or other heavy inner linings. Instead, choose lightweight coats made from warm fabrics such as felt coats. You can also go for cotton blend coats or parkas like this one from UNIQLO for days when the temperature is on the warmer side.
Layer up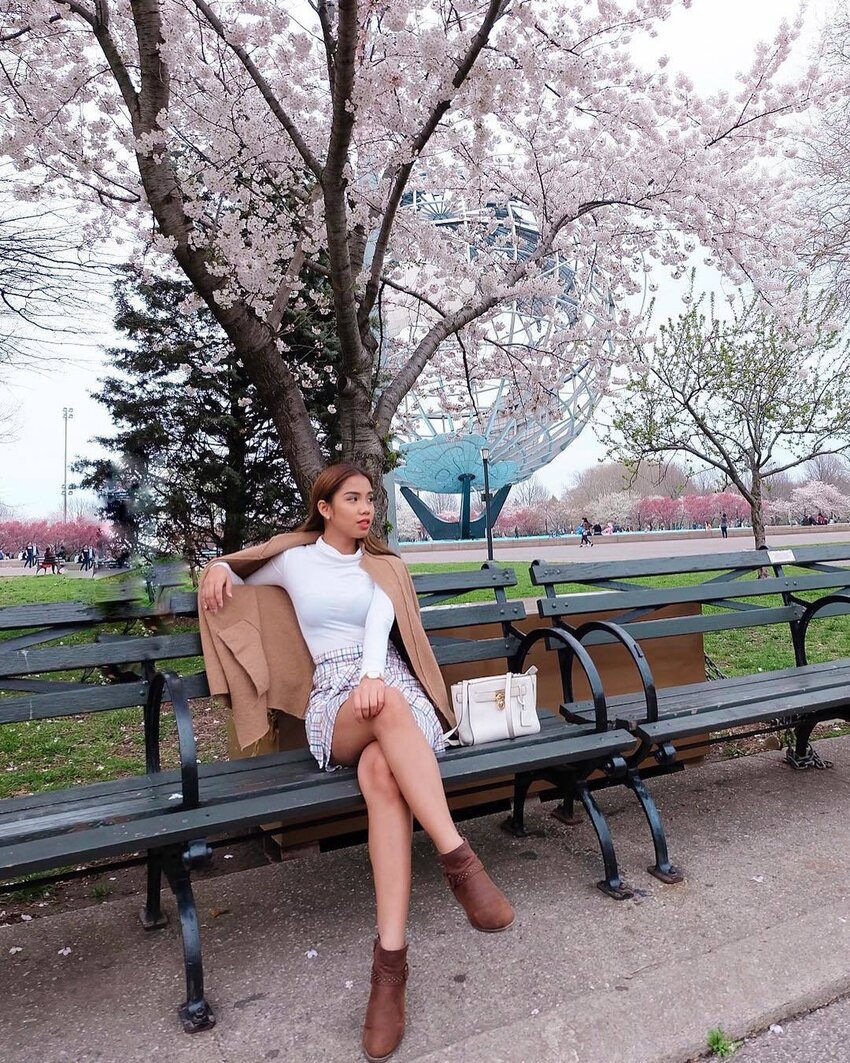 Take note that there's a difference between bundling up and layering. Dressing up for spring doesn't require piling more than three pieces of clothing. Even one or two is already sufficient to keep yourself comfortably warm. You can go for a long-sleeved top paired with a pinafore or you could also layer some leggings underneath a mini skirt for extra warmth. It's all about mixing and matching light layers of clothing!
Add pops of colour to perk things up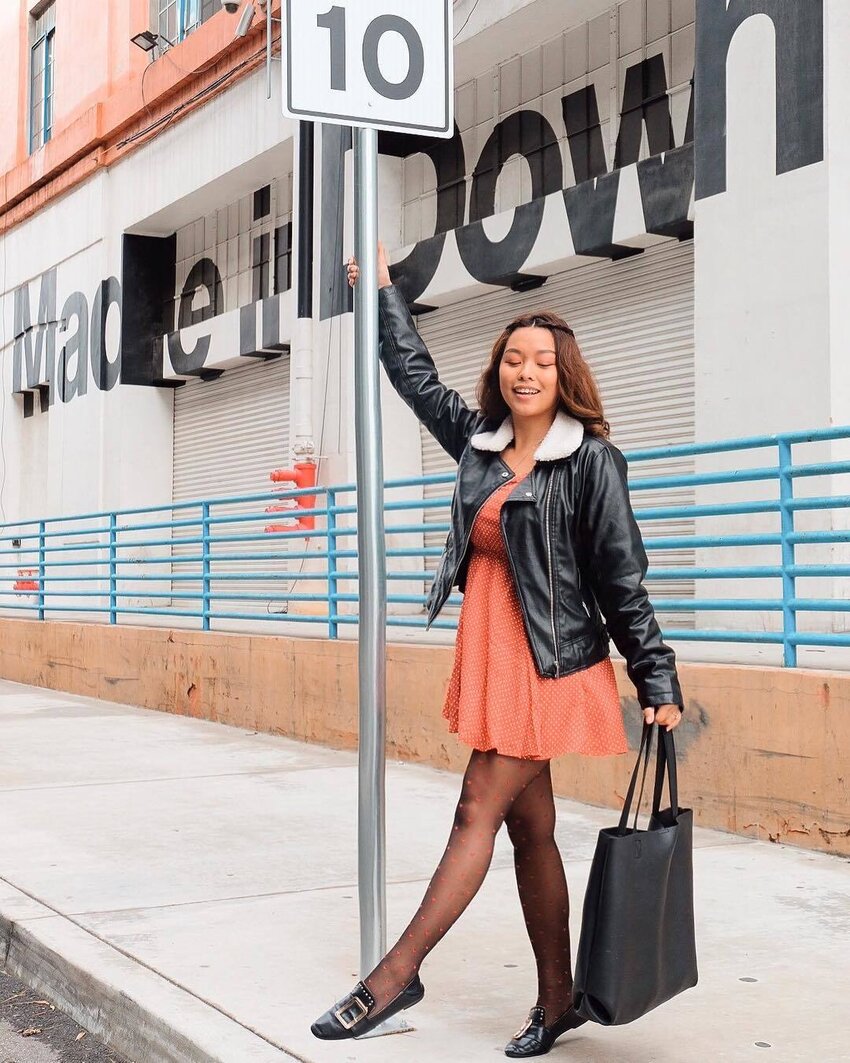 It seems cliche, but it's true that adding pops of colour to your outfit can make all the difference when dressing for spring. Since you're essentially still wearing coats and heavy jackets, sticking to an all-neutral palette can make you look like you were stuck in the dead of winter. Having a hard time incorporating colour into your wardrobe? We suggest you go for subtle additions of hues like picking a muted pastel-coloured skirt or dress and layer it with your usual monochrome pieces.
Scarves are still going to be helpful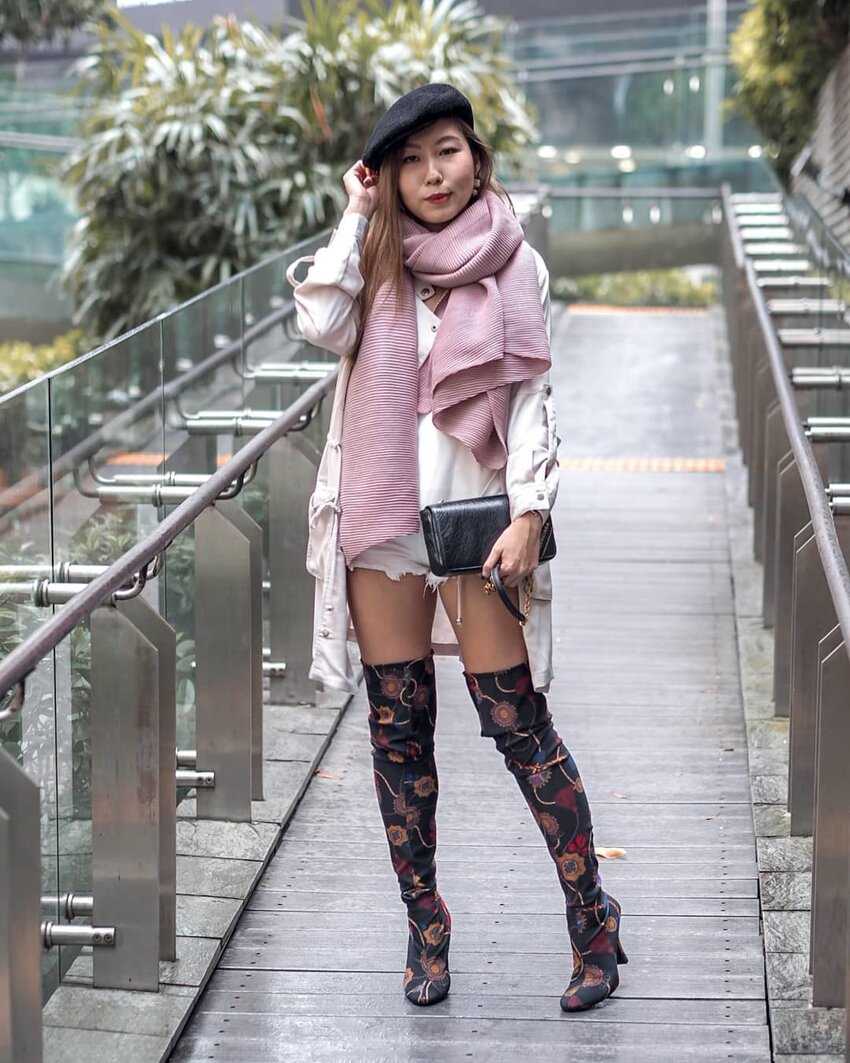 Third pieces like scarves, particularly lightweight ones, are still helpful during spring. As the season is marked by changes in temperatures and weather, wearing a scarf during chilly mornings is great and come the warm afternoon, you can just easily just tuck them back into your bag. It's a very handy accessory to have during springtime so don't forget to pack one.
Closed shoes are still the best choice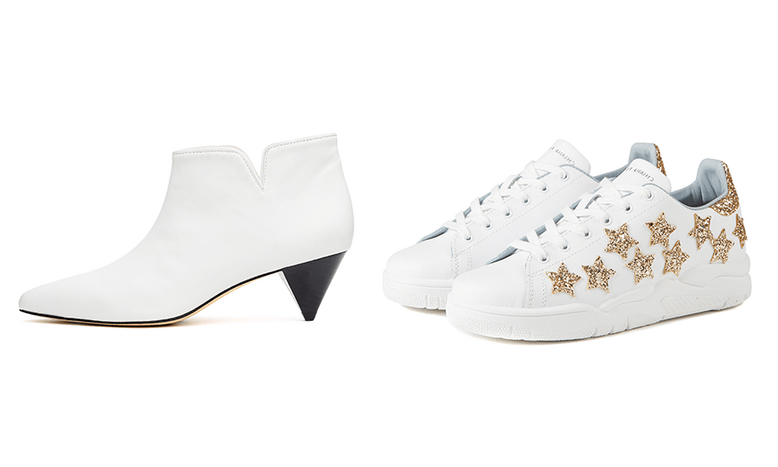 Kate Spade New York Spring 2019 Raelyn, Price unavailable; Chiara Ferragni Spring/Summer 2019 Stars Sneakers, Price unavailable
The most common mistake tropical girls make when dressing for spring is packing sandals and slip-on footwear with the expectation that the weather is warm enough. But take it from us: closed shoes are still the best choice during the season. Thigh-high boots can be paired with mini skirts while ankle boots can go well with any pants. Sneakers are also a nice, versatile option that you could match with both dresses and pants.
(Cover photo from: dhencayabyab)