Beauty tools are just as important as your skincare and makeup products. In fact, they're now considered more as essentials than a luxury. While there are those that sound and feel right — say, electronic face brushes and mask applicators — there are also some that will make your brows raise and your spine tingle.
Being the curious Janes that we are, we decided to look for some eccentric beauty tools and see if they deserve a chance to be a part of your vanity. Learn more about our quirky finds below and who knows? Maybe one (or all) of them will catch your fancy.
Electronic eye and face masks?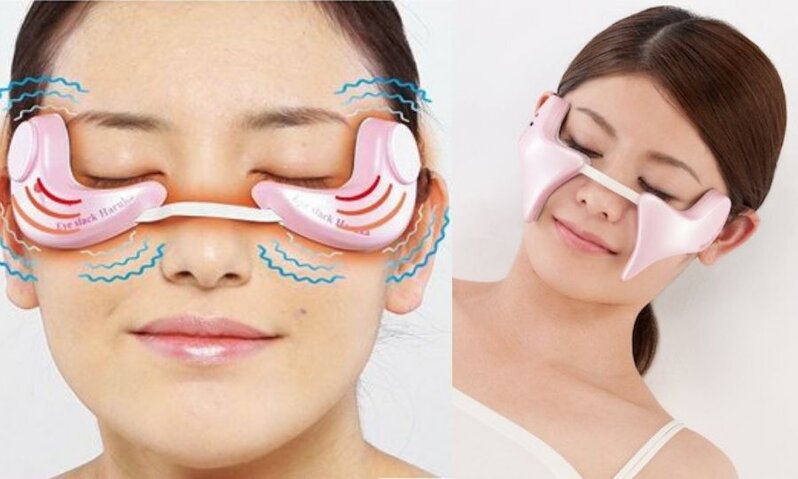 (Photo from: japantrendshop.com)
If you love eye creams and eye mask sheets, then the Eye Slack Haruka will definitely intrigue you. This electronic under-the-eye stimulator is said to be good at dealing with sagging skin and wrinkles. You also just it for just three minutes daily to get results. However, if face masks are more up your alley, the Maturity Haruka Cheek Muscle Slack Simulator might fit your routine better. This uses the same technology as the electronic eye mask to keep the skin smooth, youthful and glowing.
Looks promising, right? The only question now is: are willing to swap your current sheet faves with these futuristic skincare tech products?
A literal cat-eye tool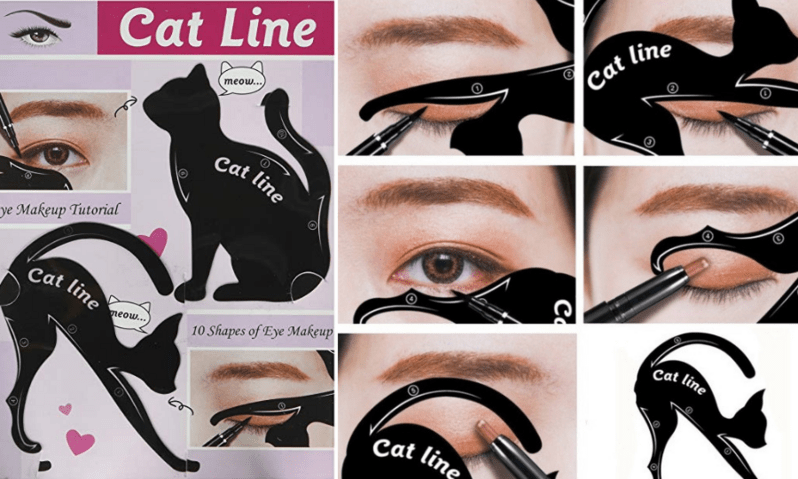 One of the remaining beauty mysteries out there is how to create a perfect cat-eye — and that is on top of many YouTube tutorials, a myriad of choices for eye-lining, and daily practice. While your usual cat-eye liner stencils are cool and helpful, one took it to the next level by taking a literal cat — well, cat silhouette — as inspiration.
Making waves on the internet for quite some time now is the Cat Line. This tool uses all the curves of the cat-like stencil not only to serve as a guide to get that perfect wing but to also help you out with your eyeshadow application. Each package comes with two patterns you can use depending on your eye shape and desired output. The only catch though is that it still asks the user to keep a steady hand during the stencilling process, which is already the initial issue we have with winged liners in general. Still, kudos for honesty, right?
Facial hair tweezers or torture device?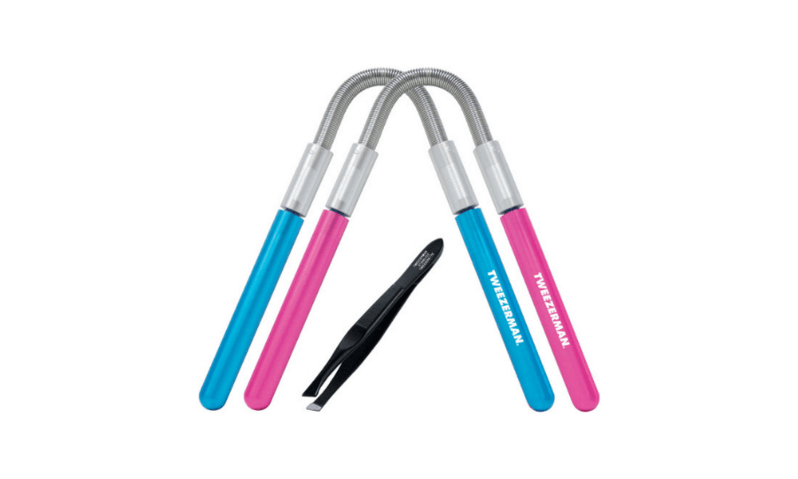 One of the best beauty tricks we learned in the previous years is that clearing your face of peach fuzz makes for better foundation application. But since not everyone is fond of putting a razor near their face, other facial hair removal methods rose in the market, such as tweezing. One of the products that gained traction is Tweezerman's Smooth Finish Facial Hair Remover.
Using a coiling technology to trap even the finest of hairs on your face and remove them from the roots, this became an immediate hit for beauty gurus and casual users. But mixed reviews started to pop up with some claiming that it works mediocrely while causing pain like a mini-torture device. We guess this product really took 'pain is gain' seriously, huh?
Noselift via clipping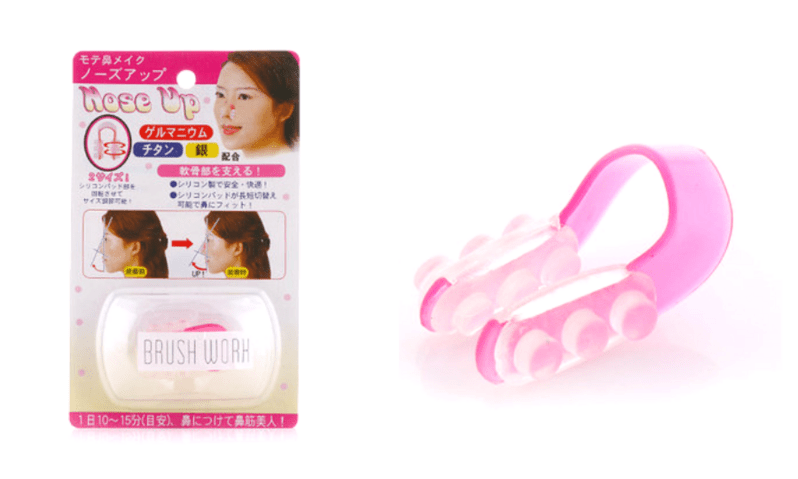 Almost every Asian kid experienced their grandmas or their aunts telling them to pinch their noses to make them thin and pointy. While it's still a mystery if a nose job without rhinoplasty is really possible, it seems like such beliefs led to noselift devices becoming popular in countries like China, Japan, and South Korea — because, you know, it can get tiring to keep your fingers on your nose all the time.
Offering to take the place of your mum's clothing pins is the Brush Works Nose Lifting Clip. With soft gel pads on each side to cushion the pressure, this device is said to give you a noselift sans the surgical knife. Reviews are so-so, with most claiming that it can be uncomfortable to wear, but to each their own, right?
Weights, but for your face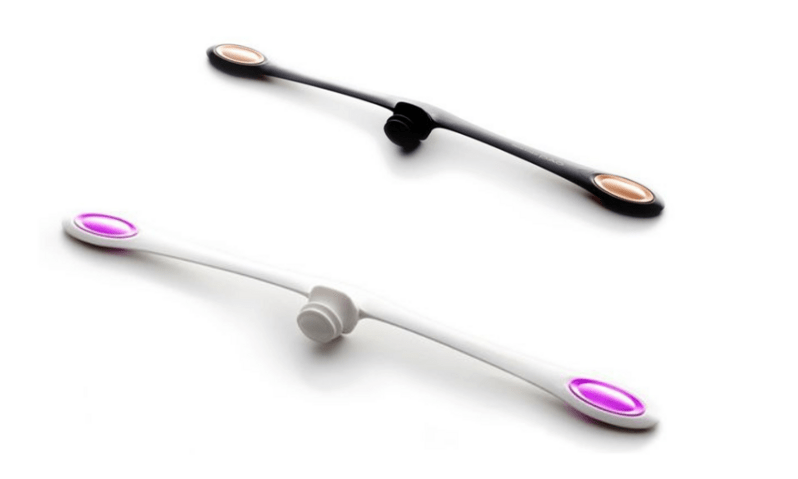 If you want to tone your body muscles, lifting weights is a great wayt to do it. So why haven't we thought of applying the same dynamics to our face? Well, someone already actually has. That's right! The Japanese product Facial Fitness Pao Smile Trainer, which is endorsed by athlete Cristiano Ronaldo, is said to be the beauty tool your face needs to keep those wrinkles in check. This exercise rod is meant to be swung up and down using a mouthpiece that you have to hold with your lips — no biting, the instructions warn, as it won't work that way. The activity is meant to deal with muscle decline that causes sagging and wrinkles. The best part? They even have studies backing up the claims of their products. Worth the try, don't you think?
(Cover photo from: @pao.kor; @tweezerman)