For a skincare-lover who enjoys trying out new products, sticking to a solid skincare regimen for more than a month poses quite a challenge. It means not trying out new products for a while and actually waiting around to see if a product works over a period of time. After all, keeping to a standard skincare regimen is actually an ideal situation as it gives your skin time to fully reap the benefits of the products.
Since my skin has been quite fussy lately, I thought that now would be the best time to challenge myself to stick to a regimen using products that I know my skin already loves, while at the same time introducing a few new products to help combat my current skin issues, namely: hyperpigmention from hormonal breakouts, uneven skin-tone from sun exposure, and dehydrated skin from late-nights.
The challenge is simple: stick to the same skincare products for when my skin has already been cleansed and toned. For reference, the current face wash and toner I'm using is
Pond's Acne Clear Face Wash
and
CNP Laboratory's Anti-Oily Toner
.
So here we go. Here are the products I've picked out for my 2-month skincare regimen challenge!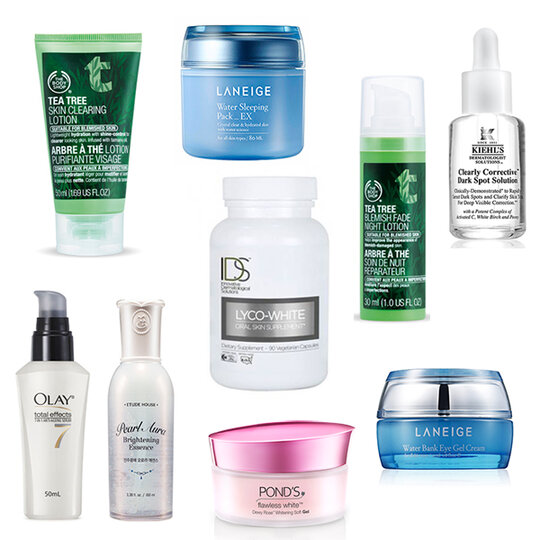 Click next to read more about the products I'll be using >>