There's nothing quite like the glistening gift of jewellery during Christmas. After all, a little bling can do no wrong in the month of the glitz and glamour, especially when it's meticulously hand-finished to lend a delicate, elegant touch to the wearer's flair.
Guess what they said is true after all: the best things in life really do come in small (and shiny) packages. Whether your giftee is a minimalist at heart or a bona fide Disney princess, we scoured through
PANDORA
's extensive range of bejewelled trinkets to help you light up her Christmas with some extra sparkle. Ahead, our specially curated picks of the best jewellery gifts will let these four different personalities shine through.
--------------------------
The Minimalist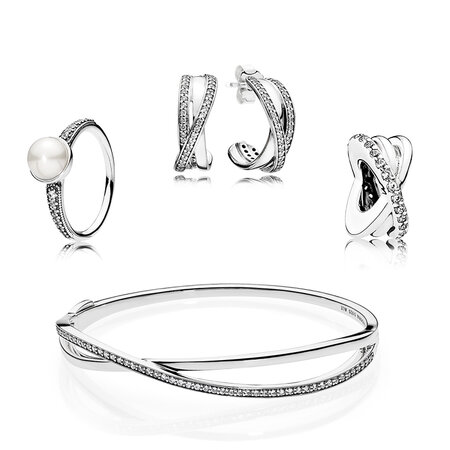 (Clockwise) Elegant Beauty ring, SGD149; Entwined earrings, SGD149; Galaxy spacer, SGD59; Entwined bangle, SGD249
For her, clean and sleek does it. Rather than flamboyant extravagance, the minimalist exudes a kind of low-key elegance that reflects not only in her demeanour, but also in how she dresses. She appreciates interesting proportions and impeccable tailoring, so skip the excess and opt for a clean cut with well-crafted jewelleries from PANDORA's
Celestial Tales
and
Luminescent Pearls collections
.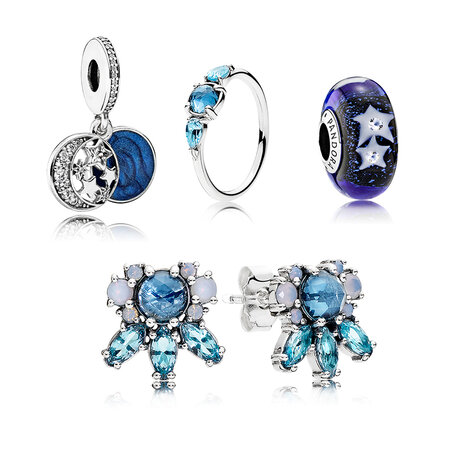 (Clockwise) Vintage Night Sky dangle, SGD99; Starry Night Sky charm, SGD89; Patterns of Frost ring, SGD89; Patterns of Frost earrings, SGD149
Calm and composed, the Dazzler attracts those around her with her calm and trustworthy personality. Much like the colour blue, her laid-back personality soothes your nerves and keeps you zen — almost with an hypnotising effect that draws you in like the blue winter night sky. Thank her for her comforting temperament with a dazzling blue and white crystal curation of PANDORA's
Patterns of Frost collection
, inspired by the alluring natural beauty of winter.