Being a 25 to 35 years old nowadays mean a lot stress and fatigue. It's because our lifestyle is all about keeping up with constant changes such as digital reinvention and global development. This is the so-called
urban fatigue
that is being experienced by most of Generation Y.
Thankfully, we can have one less thing to worry about when it comes to our skincare routine with
Lancôme
. Their reinvented
Énergie De Vie
line promises powerful and innovative products meet our skin concerns with high effectivity and convenience. And welcoming a new addition to this skincare range is a non-conventional moisturiser called
Liquid care™.
Keep scrolling to find out how these skincare range will help bring back the energy and glow of your skin!
Énergie De Vie
Pearly Lotion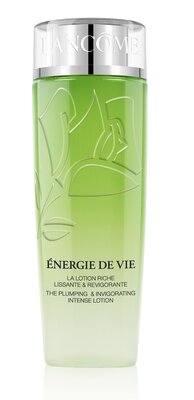 The smoothing & plumping
Pearly Lotion
contains a myriad of translucent and evanescent pearls of multiple sizes that give the skin the nourishing feel of an oil. This, paired with the intense freshness of a water gives the skin the much needed splash of energy after a long and tiring day (RM 200/ SGD$ 105).
Énergie De Vie
Liquid Care

The smoothing & glow-boosting
Liquid Care
provides all-in-one skincare, designed to be as fresh as a lotion, as concentrated as a serum and as moisturizing as a Lancôme cream. Bursting with moisturizing, antioxidant and energizing active ingredients, it leaves skin fresh and radiant and delivers smoothing and plumping effects (RM 220 / SGD$115).
Énergie De Vie Sleeping Mask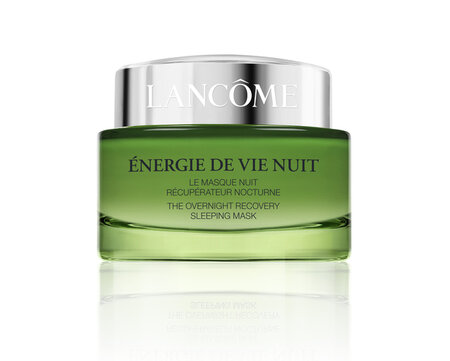 And last but not the least, the overnight recovery
Sleeping Mask
that helps to reinforce the skin's natural barrier and maintain its optimal moisture levels (RM 220 / SGD$95).
What are you waiting for? Take action and fight the effects of urban fatigue with Lancôme's Énergie De Vie skincare range.
--------------------------

The Énergie De Vie skincare range is available at all Lancôme counters in Malaysia and Singapore.