While the mandate of nourishing from within is a key part of good skin, taking care of it from the outside counts for so much as well. We're sure you've heard of the glass skin trend, but this year we're all about delicate softness that's just like a flower's. The secret to soft, smooth, petal-like skin lies in diligence and the careful curation of skincare products that works best for you and your lifestyle. Read on and let us help you achieve the skin you've always wanted with our recommendations.


Keeping clean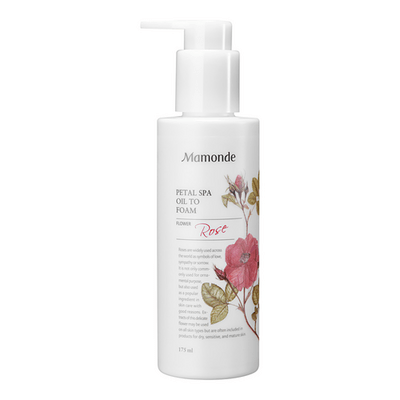 Mamonde Spa Oil to Foam Cleanser, SGD20/~USD14.79
The first step of any good skincare regimen is cleansing. Whether you're someone who can't live without double cleansing or if you prefer a simple, gentle cleanse, this step is crucial to clean and healthy skin that acts as a great base to absorb other products. The Mamonde Spa Oil to Foam Cleanser allows you to double cleanse in one step, treading the line between the best of both worlds. The oil formula transforms into a foam, removing makeup and skin impurities in a flash. Best of all? It smells like a rose garden.