They say that one of the most important factors to a good skincare routine is to complement it with a night of deep and restful sleep. This is because the body becomes a 'repair and rejuvenate' powerhouse when we sleep, aiding the skin's recuperation from the stressors harnessed during the day.
But, of course, skincare or sleep won't work to its optimal effects when only one fulfils its potential. With that in mind, Estée Lauder brings to the table their new Advanced Night Repair Intense Reset Concentrate, bridging the gap between beauty sleep and skincare.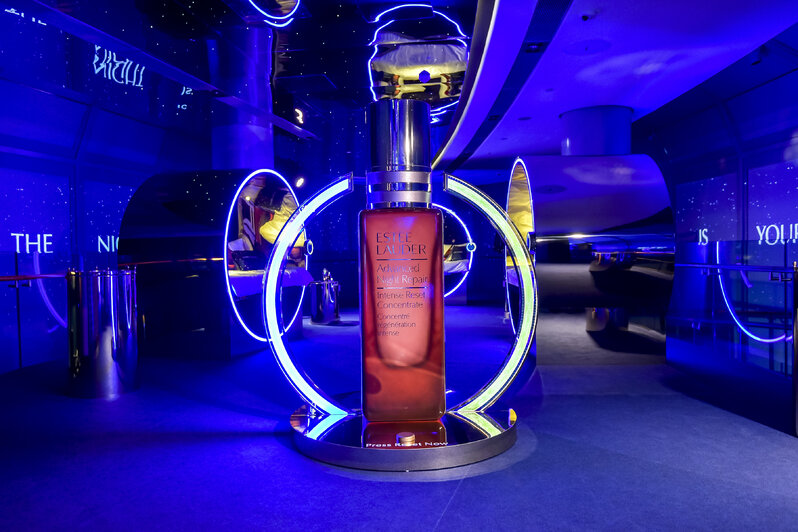 The Estee Lauder Night Repair Intense Reset Concentrate installation is one of the highlights of the pop-up booth at ION Sky
The Night Is Yours
During their 'The Night Is Yours' pop-up event that happened from 26 to 28 July 2019, those who signed up got to explore the reparative and restorative magic of this new Estée Lauder product.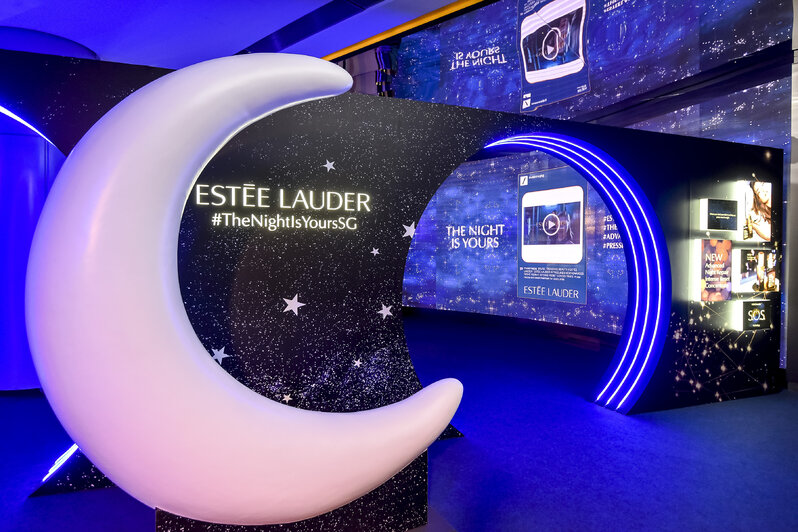 Bringing a galactic feel to ION Sky with its immersive and interactive nighttime whimsical aesthetic, it featured three zones detailing how our skin works hard to replenish our complexions overnight.
The 'star' of the night
And, of course, following the astronomical theme of the event, is the main star of the affairs: the Estée Lauder Night Repair Intense Reset Concentrate. Created with new Chronolux™ S.O.S. Technology and advanced antioxidants, this new pick promises to immerse skin in 24 hours of hydration and help fortify its natural ability to respond and adapt to intense visible stressors. Plus, it also aims to serve as an extra combatant and booster while your body goes about its natural business, repairing and amping up your tired cells at night.