Micellar water is a blessing to anyone with sensitive skin. While oils, balms and other cleansers can easily irritate delicate skin, micellar water soothes it while effectively removing a day's worth of gunk. It has become popular, with many brands coming out with their own versions. However, there are several brands that have stood out beyond the rest. But as always in the beauty world, new product innovations challenge current brand champions. Lucky for us because it's always good to have options. That said, we're excited to find out if Estelle & Thild's Biocleanse Micellar Cleansing Water is a worthy contender.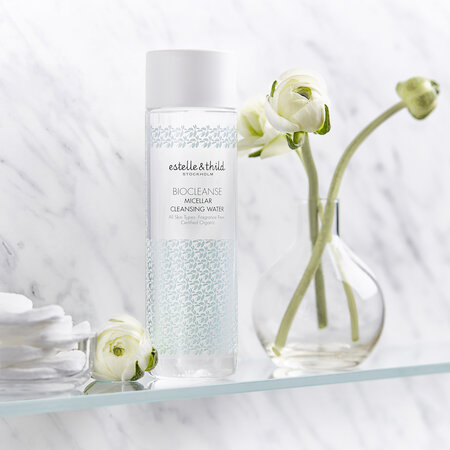 Estelle & Thild's Biocleanse Micellar Cleansing Water


Just to recap, micellar water contains micellar molecules that act as a magnet to lift up the dirt, oil and other impurities to thoroughly cleanse the skin. Because all micellar water has the same hero ingredient, the edge of a product comes from the other elements added in the formulation. For Estelle & Thild's Biocleanse, it's the nourishing aloe vera and natural coconut tensides.
Aside from its excellent hydrating benefits, aloe vera leaf juice also contributes to skin regeneration and fights free radicals, making sure you maintain skin that is healthy and supple. To boost its cleansing prowess, Estelle & Thild's Biocleanse Micellar Cleansing Water added natural coconut tensides, which have a mild but effective cleansing agent that gets rid of grease and dirt.
Along with their new Biocleanse micellar water, Estelle & Thild also launched a line of organic cleansing products. The Biocleanse skincare system is designed to wash away impurities and reveal a fresh, silky complexion without compromising the natural skin barrier.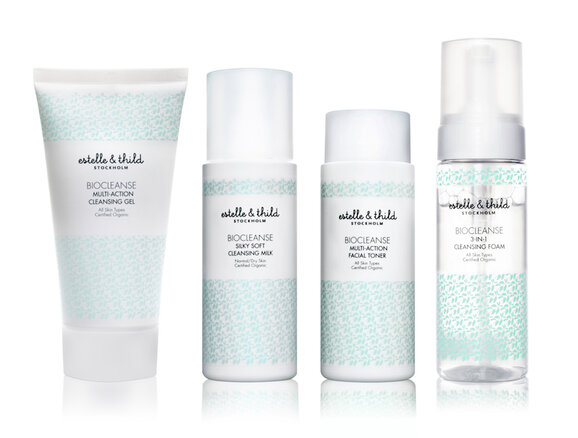 Estelle & Thild's Biocleanse skincare range
The Biocleanse range includes the multi-action cleansing gel with new eco-technology that restores the skin's moisture level. It also has silky soft cleansing milk that nourishes dry skin while melting makeup, a multi-action facial toner that hydrates, balances and tones the skin, and a 3-in-1 cleansing foam that forms a soft lather for gentle cleansing. The key ingredient in this organic cleansing line is the Black Elderflower, which is effective in decongesting pores and reducing inflammation.
So what's the verdict? Would you replace your favourite micellar water with Estelle & Thild's?
The Estelle & Thild's Biocleanse Micellar Water and Biocleanse Range are available in Sephora and sephora.sg.