Now that we're approaching the second half of the year, it's time for some personal check-ins. Some of the questions to ask is if we're taking some time to take better care of ourselves or if we've committed to our new year goals. Whether you can affirm these or not, we're here to remind you that a little me-time wouldn't hurt anybody.
If that convinced you to reconsider a mini mid-year break, our top recommendation is to start with some eye-care. Being the true 'windows to your soul', they show telltale signs of fatigue and stress no matter how much concealer you pack on to hide them. They're also one of the most underrated focal points when 'pampering' comes to mind, as we're often geared towards investing more on facial skincare or body rejuvenation.
So when we were asked to try Estetica's Luminous Eye Treatment for an opportunity to give our eyes some much-needed loving, we sent our hardworking Creative Manager Laura to give it a try.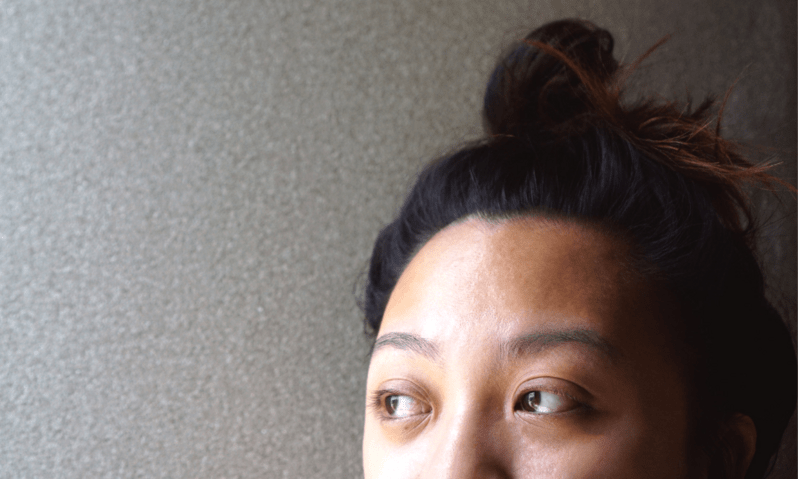 Circles, bags, crows feet — Laura wants to bid them goodbye
Dealing with a lot of projects here and there is no easy task and Laura even confessed that hustling definitely caused her dark circles and bags to be "really bad." Discover if the non-invasive treatment helped her deal with them below.
Expectations and first impressions
Laura shared that her experience with non-invasive treatments in the past made her a bit sceptical. She explained that she's tried botox and fillers previously to give herself sharper and more defined features, but while they were painless (given the numbing creams applied prior to injecting), she didn't see much of a difference and just didn't bother doing them anymore.

Estetica Luminous Eye Treatment claims to address and deliver on the following issues


With this, she really looked forward to trying the Estetica Luminous Eye Treatment to see if it will change her perspective about getting non-invasive procedures. Its Magic Eye Lift technology is said to use radio frequency, high-frequency vibration, and infrared light therapy to give the eyes 45 minutes of pampering and a much brighter appearance post-procedure. It also claims to help with the appearance of fine lines and wrinkles even in as quick as one session.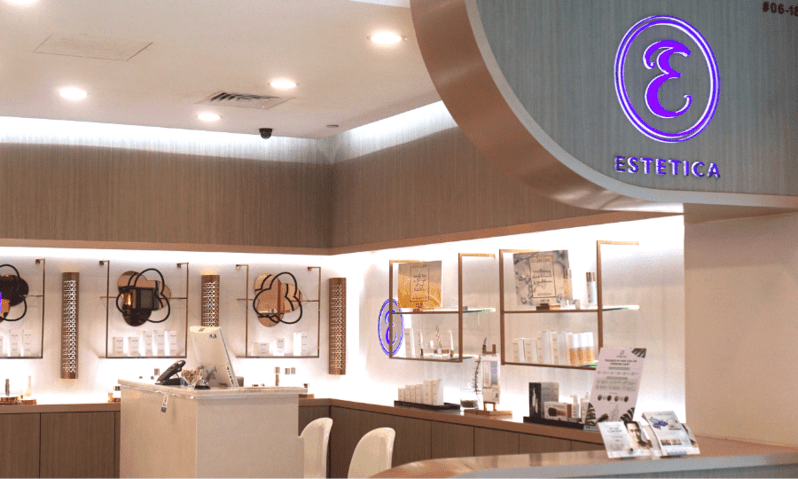 Estetica Beauty Studio, Plaza Singapura branch
The ambience of the Estetica Beauty Studio in Plaza Singapura really invites you in with its refreshing, clean, and rejuvenating vibe, according to Laura. The staff were really accommodating and gave her a very comprehensive idea of what the treatment would be about and how it will help address her eye issues. She found this to be a major plus, considering that the eye area is very sensitive and should always be treated with the utmost care. Knowing what and how it will be taken care of in this procedure really helped ease her into it. After being briefed, she was off to the actual treatment.

Simple yet eye-mazing
After having her makeup removed and her face cleansed, Laura shared that it was as easy as one, two, three from there. First, the beautician applied hydrating essence around her eyes and did a special 10-minute massage. This is said to help boost blood circulation in the area and to put the client in a state of calm prior to the actual procedure.
Laura mentioned that even with her sensitive eczema-prone skin, the essence felt gentle and non-irritating, which she appreciated. The beautician was also light-handed so there was definitely no unnecessary pressure during the massage. She also recalled that this might be her favourite part of the entire session.
Left: 10-minute massage to increase blood circulation around the eye area; Right: The Magic Eye Lift wand moves in circular motions to aid collagen production and facilitate cell rejuvenation
Next, the beautician whipped up the Magic Eye Lift Machine. Laura said that the wand felt cool at first when it touched her skin, then eventually turned warm. Even so, both temperatures didn't feel offputting or too harsh at any point of the procedure. The machine is said to help increase collagen production and further enhance blood circulation around the area to mediate self-healing and restoration.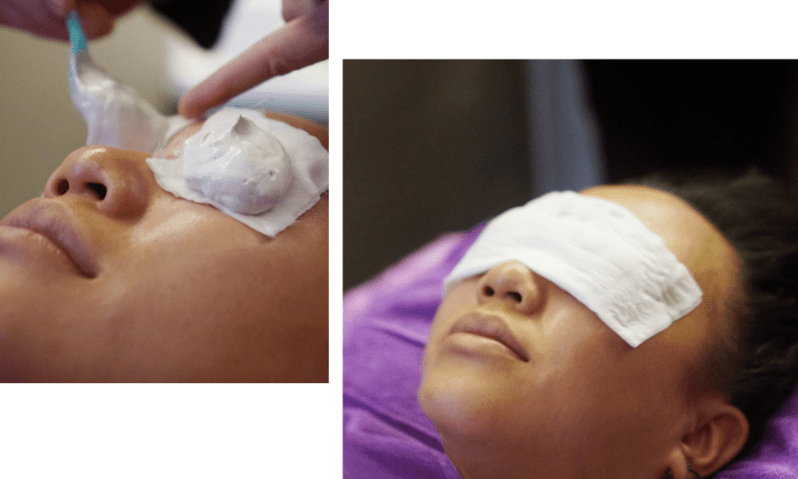 A hydrating eye mask concludes the eye-pampering session
After a couple of minutes, an eye mask was then applied to hydrate the area. Laura confessed that because of how relaxing the entire procedure was, she actually took a nap in the midst of it and woke up feeling refreshed.
Results and final thoughts

Laura was quite surprised that her under-eyes definitely looked slightly lighter and more well-rested right after the procedure. The beautician advised that the treatment should be done once a week for eight sessions to really maximise the results.
For at-home maintenance, Laura was given the Est. Lab Optimalife A+ eye cream and eye essence. She shared that after using it for quite some time now, the products did help in keeping her eye area brighter and more moisturised.
One thing to note about it though is that each session at SGD150 can be quite steep. Still, if you're looking for a nice investment to treat yourself with after exposing your peepers to blue light (from smartphones and laptop screens), pollution, sleepless nights, and just general fatigue on the daily, this might just be thing for you.
Find out more about Estetica's Luminous Eye Treatment here.