We are fast approaching the end of 2019 but before that, there's one more holiday we are looking forward to: Christmas. Get ready for a whole wave of holiday releases coming your way. Our latest favourite?
Etude House's Holiday 2019 Collection
.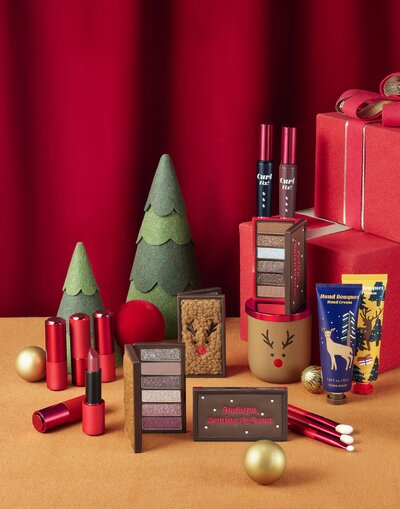 Last week, we were psyched to check out the holiday-themed products from the Korean beauty brand's
Rudolph, Coming to Town Collection
in Singapore. The star of the show was none other than Rudolph, with his nose red and oh-so bright. With a theme of hope and acceptance, this differentiating feature certainly makes Rudolph the perfect muse for the collection. Interested to know more about what you can expect this season? Read on.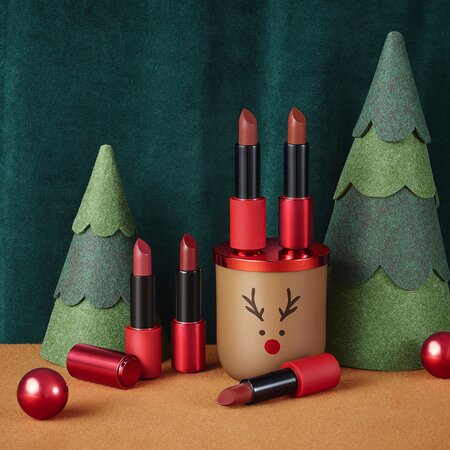 Rudolph, Coming To Town Better Lips Talk (SGD18.90/~USD13.91)
For Christmas, Etude House is adding five spanking new shades — perfect for the Fall/Winter season by the way — to their best-selling
Better Lips Talk
range. The nude brown shades will get you into the right Fall mood, while the muted red shades are ideal for the holiday festivities. As per the popular Better Lips Talk formulas, these lipsticks are both buildable and blendable which will leave you with endless possibilities when it comes to makeup looks. Go from a sharp matte look to a softer, gradient lip, whatever you like.
Look bright-eyed with just a few swipes of the
Rudolph, Coming To Town Lash Perm Curl Fix Mascara
(SGD24.90/~USD18.33), which coats and curls your lashes evenly. If you like the natural makeup look best, we say go for the limited edition Rudolph Brown variant. It has a nice reddish-brown tint with a softer finish on your lashes.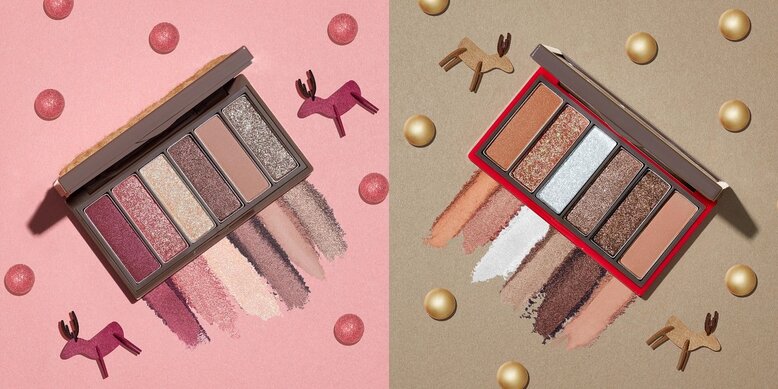 While we're on the eyes, get your hands on the limited-edition
Play Colour Eye Mini Palettes
from the collection. We can't help but gush over the furry, fluffy packaging on one of the palettes. It mimics a reindeer's pelt with its plush texture, showing Rudolph's antlers and bright red nose. The eyeshadows inside are luxurious to the touch and swatches beautifully. They shimmer and glitter nicely, which is perfect for your holiday looks.
Lastly, because a holiday collection isn't complete without hand creams, Etude House has included two 50ML variants of the
Hand Bouquet Hand Crème
to keep your hands well-moisturised during the holidays. Slip it into your purse for reapplication throughout the day.
Shop Etude House's Holiday 2019 Collection through Lazada, Shopee, and their official boutiques.