A lot of things are going on in the beauty world this week. Etude House, a brand known for its sugary sweet image, is shedding its cutesy reputation for a sleeker but still feminine look. SK-II will soon launch an animated series that features the real-life experiences of Olympic athletes. We also have some new beauty launches lined up: Monique Lhullier releases her very first fragrance; the Birkin Bag Lipstick is finally here; and Bio-Science lands in the Philippines.
Excited to know more? Ahead, the details.
Meet the new Etude
It's out with the old and in with the new at Etude. The 35-year-old cosmetic brand just completed its makeover and has adopted a sleeker, more minimalistic tone. The logo, patterned from the silhouette of a tiara, has been reimagined. Etude's iconic "Life is Sweet" tagline has now been replaced with "Etude, Anywhere, Anytime". All of these signify a step towards a more sophisticated take on the brand's sweet identity. Although we're gonna miss the days of sugar and bows, we must say this chic, modern look is totally up our alley. What say you?
SK-II to launch an animated series
After rolling out successful web series like the Bare Skin Chat with Naomi Watanabe, Kasumi Arimura, James Corden and Chloe Moretz, the Japanese skincare brand is back again with a new promising series. This time, it will feature Olympic athletes and their real-life experience battling against toxic beauty standards: Simone Biles, the world's most decorated gymnast; Liu Xiang, world-record swimmer; Ishikawa Kasumi, table tennis player and two-time Olympic medalist; Ayaka Takahashi and Misaki Matsutomo, distinguished badminton duo and Olympic gold medallists; surfer Mahina Maeda; and the Hinotori Nippon, Japan's national volleyball team. The six-episode animated series is part of SK-II's bigger campaign called Beauty Is #NoCompetition.
Monique Lhuillier releases her first fragrance
Designer brands launching perfumes is nothing new, but our ears still perked up upon learning that Filipino-American designer Monique Lhuillier will release her first fragrance. How come? For starters, the bottle gorgeous. It's in a pale pink colour with a sophisticated flower cap detail laced with gold hardware — imagine how gorgeous it would look like on your vanity. The scent seems to be equally captivating, described as a blend of "Sicilian bergamot and freesia". Fresh, whimsical and elegant — very on-brand, don't you think?
Hermès' "Birkin Bag" lipstick is here
The long-awaited Hermès' Rouge Hermès, also dubbed by the beauty community as the "Birkin Bag Lipstick", is finally here. The lineup will include a total of 24 lipsticks in matte and satin finishes. All lipsticks fall in the orange-red to pale pink ranges, which seems to be a nod to the luxury brand's signature colour. For just USD67, you can now claim to be a proud owner of something from Hermès. Do you fancy snagging one of these?

Bio-Science lands in the Philippines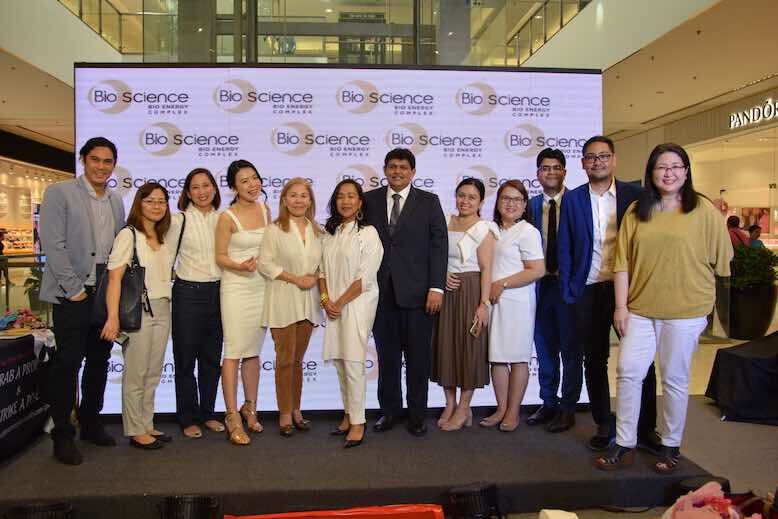 Good news for skincare aficionados in the Philippines! Bio-Science is now available in the country. Since its launch in 2001, the brand has come a long way and is now one of the most known skincare lines with roots in Southeast Asia. Bio-Science's expertise is in harnessing the skin's ability to repair, renew, and replenish itself, with an emphasis on hydration. During the launch, the luxurious Bio-Gold line caught our eye. The products have 24K gold, which is said to be a powerful antioxidant that boosts the skin's radiance. Something fancy for our face? Yes, please!
Missed the headlines earlier this week? Catch up here.