(cover photo from Aldora_Muses)
What started as a small pharmacy within New York's Lower East Side way back in 1851,
Kiehl's
has since carved a unique niche in the skincare market, becoming one of the most trusted skincare brands in the market today due to a reputation forged from a conscious effort to always ensure that each product wholly carries with it a history steeped in quality, attention, and personal care.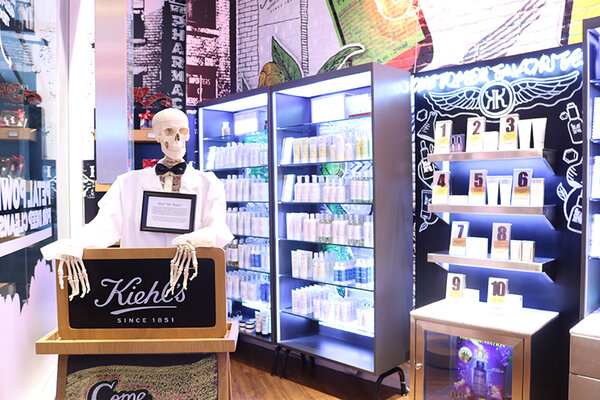 From its earliest days, Kiehl's has always ensured that each customer who steps into its branch will be fully educated on the proper usage of their products, tailoring a skincare experience that thoroughly understands each customer's unique skincare needs, wants, and concerns.

So during the recent
Kiehl's Happy Hour
in The Philippines, we got chatting with one of their skincare experts at their branch at
Greenbelt 5
and learned a few interesting things about our skin that surprised us.
Here are a few things we learned!
--------------------------

It's easy to determine your skin type at home
Knowing your skin type is key to getting started with creating a skincare regimen. So if you're only starting to get into skincare, do this easy-to-do-at-home test. Wash your face with a basic cleanser and pat it dry. Then, stand in front of the mirror and look at your skin closely. Does it look and feel rough, or does it feel normal or slightly oily? Does your face feel tight and taut, or does it feel comfortable when you smile? Are your pores small or large?
Dry skin is mostly characterized by a prolonged tight and taut feeling after washing your face. Oily skin feels fresh and moist after washing but gets oily quickly through the day. Oily skin is also sometimes characterized by the presence of large pores.