If you're someone who has sported long hair for quite some time now, getting a bob is a big step and can be intimidating. In a way, it's like starting a new lifestyle. Your hair, makeup and grooming routines will take a slightly new direction. So before you take the trip to your local salon, here are some things that you might want to consider first.
The Right Bob Style For You
Your hair stylist is the expert on which bob is the best for your face shape but you need to give her ideas and guidelines to start with. For example, what length are you comfortable with and what look or vibe you want to exude. You should be able to have solid answers for these questions before you visit the salon. To help you decide, we'll talk about different types of bobs and which one you could go for depending on your preference.
The Blunt Bob: Perfect for those who want a sleek and edgy look, are comfortable with really short hair, and can commit to regular trims. For inspiration, check out Irene Kim.
A-Line/ Asymmetrical Bob: Go for this if you want to add extra interesting layers to frame your face — something that a blunt bob doesn't offer. This is a very stylish choice that's best paired with minimal makeup. Look at how Clozette Ambassador Sharnie Hung rocks it.
Soft-Curled Textured Bob: If you're not up for the rockstar edgy look, you can opt for a sweet and soft textured bob. A great choice for those who have petite body frames to balance your overall look. This can be framed with side-swept or blunt bangs. Emma Stone's bob is a great example.
The Lob: If you prefer a transition haircut from long hair to short hair, this cut is the way to go. It typically ends just below your collarbone but above the bra line. For hairstyle inspo on the lob, take a cue from Jamie Chung.
Maintaining A Bob

Getting a bob is a commitment. It may seem like short hair is easier to deal with but it's not. It also requires the same amount of effort as having long hair — maybe more. For starters, you have to get regular trims every two to three months depending on how fast your hair grows. This is important not just to keep your hair length but also to maintain healthy locks as split ends tend to be more apparent with short hair.
You also have to invest in quality hair serums to avoid getting dry hair. Add a paddle brush and trusty clips to your hair arsenal along with a straightening iron and blow dryer to keep your hair smooth.
Styling A Bob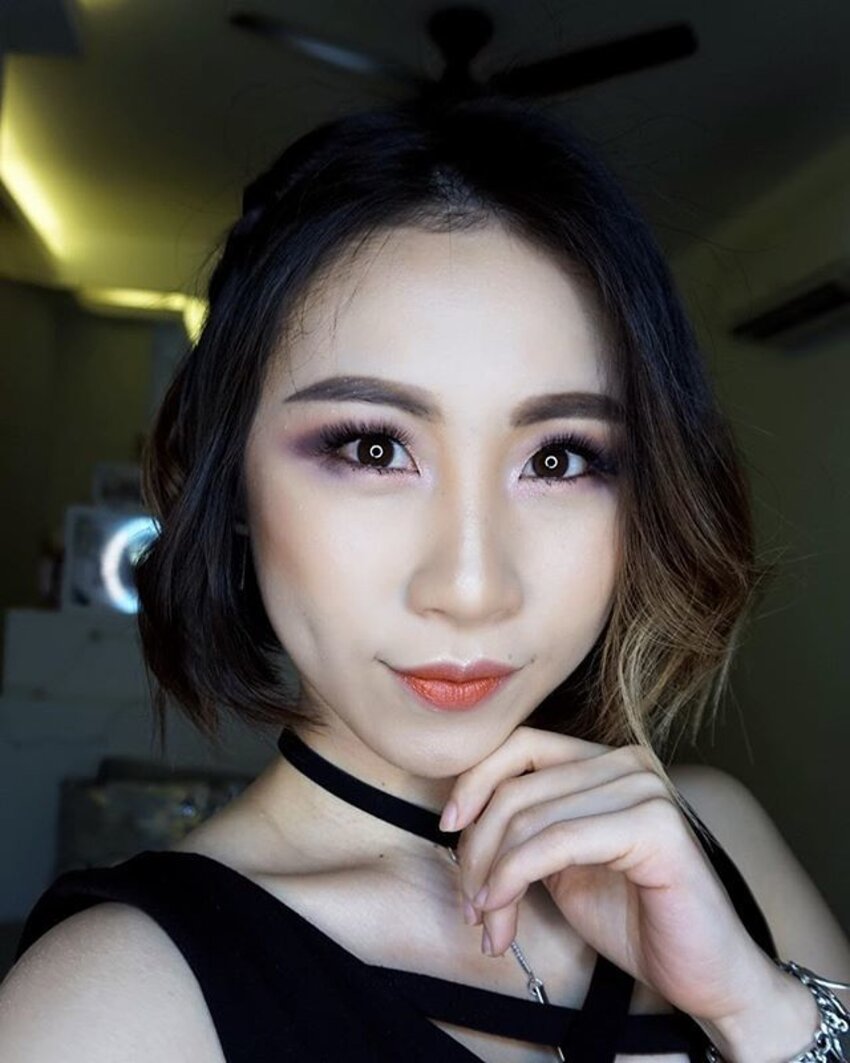 To maintain a straight, sleek bob, apply hair serum onto the hair then use a big paddle brush to comb it. You can straighten them out with a hair iron or a good old blow dry for special occasions. If you have the textured kind of bob, keep them volumised by gathering your hair in front of your face then gently brush from the root to the tips (note: don't pull).
To spice up your look, get accessories like chunky headbands or pin your hair to the side or curl it at the ends. If you're up for a little statement look, do that rock and roll teased updo. You can even go retro ala Claire Foy in the Netflix-hit series The Crown for a whole new 'do.
(Cover photo from: hannatantoco)
Fringes can also spice up your bob. Check out our FAVE5 curation for inspo.