Luxurious luggage, handbags, wallets, and other accessories; these are the things that come to mind when Louis Vuitton is mentioned.
Creative, elegant, and practical, the Louis Vuitton brand has been striving to create products of the finest quality since 1854, in the spirit of remaining faithful to its founder, Louis Vuitton. To celebrate their past, present, and future, the brand is coming to Singapore, the first destination, for the unconventional exhibition,
"LOUIS VUITTON SERIES 3"
.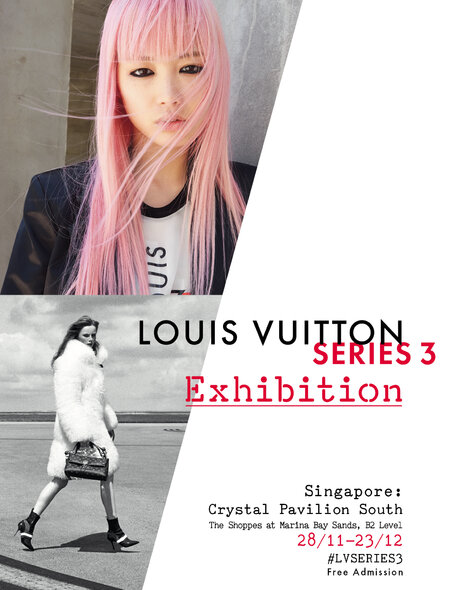 This modern and unconventional interpretation of a fashion show, a third in a series of exhibitions that have already travelled the world in destinations such as Tokyo, Shanghai, Seoul, and Rome, will invite visitors to explore the many faces of the brand from the creative process of Artistic Director, Nicolas Ghesquière's inspirations for the Autumn/Winter 2015 ready-to-wear collection.
Journey inside the world of the Louis Vuitton brand through physical and interactive immersion in the form of a set of distinctive rooms that will show you its faithfulness to its heritage, and the testament to its founder's commitment to fine craftsmanship.
--------------------------
The Louis Vuitton Series 3 exhibition will be open to the public for free admission from the 28th of November to the 23rd of December, 2015.