Doing eye makeup can be quite a challenge for many of us. But it's a whole different battle when you're someone who needs to wear glasses. We love a good pair of glasses, for sure — the premium quality ones from Bolon Eyewear are what we're lusting over at the moment; with an array of top-notch glasses for every type of personality and every eye need, Bolon guarantees you'll find your perfect pair.

But with that said, we also want our eye look to complement the beautiful pair of opticals we're wearing. If you're someone who can't live without glasses but also can't live without makeup, here are some great tips so you can experience the best of both worlds.


Don't go for dark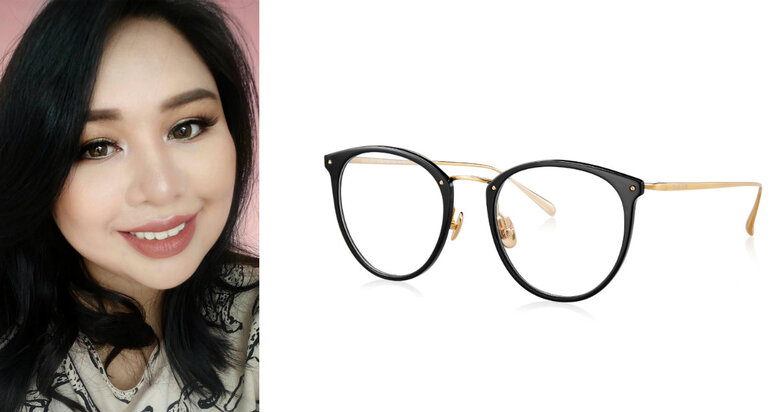 (Photo from: karenlizescobar; BJ3013B10)
Contrary to popular belief that you should use dark eyeshadows so they stand out through the lenses, makeup artist Troy Surrat
says
you should actually go light on the eyes. This is because frames and lenses can cast shadows on your eye area. We want people to take notice of our glasses, especially when they are as gorgeous as this pair from Bolon – with round bottom frames and elegant gold temples — but we also don't want to look tired. So make sure to use a brightening concealer under the eyes to counter the shadow.
Be bold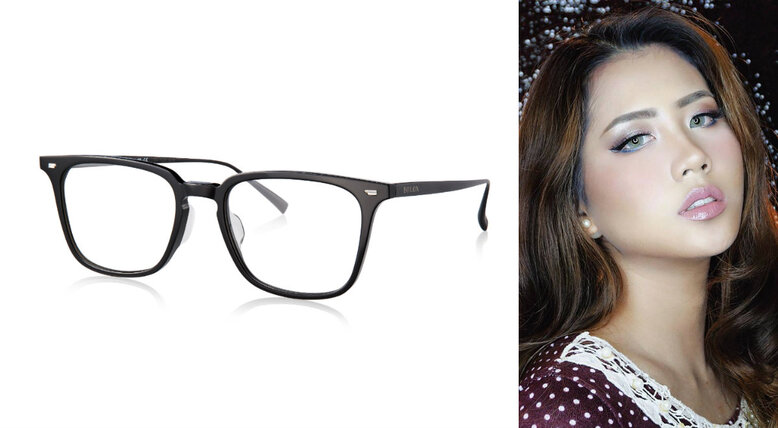 When it comes to the eyeshadow, Charlotte Tilbury
says
the best way to go is bold. Make sure that your eyes still get noticed by putting an eyeshadow colour that complements not just the frame you're wearing but more importantly your eye colour. The bold frame in this Bolon pair surely stands out because of its structure, so make sure you gear your eye makeup up for attention. Pinks and warm-toned hues are great for making brown eyes stand out. Silvers and greys are a great contrast for blue, and purples are great for making green eyes pop.
Line according to frame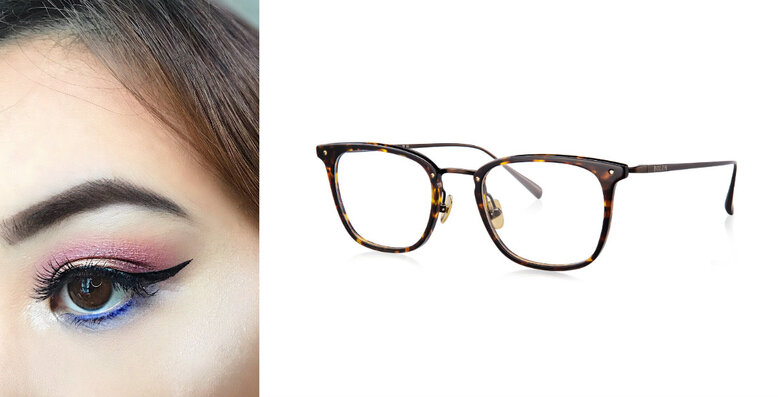 This tip's for those who love to line their eyes. Did you know that if you're a glass-wearer, you should line your eyes according to the frame of your glasses? According to
Bobbi Brown
, that's definitely what you should do! If your frames are on the thicker side, apply a thicker eyeliner on the upper lash line to make sure that your eyes still get attention. If your frames are on the lighter side, go light-handed on the liner and make sure to keep it soft. This pair from Bolon has just the right amount of frame thickness, which is perfect for those who are used to creating eyeliner looks that are not too bold but still noticeable.
It's about prescription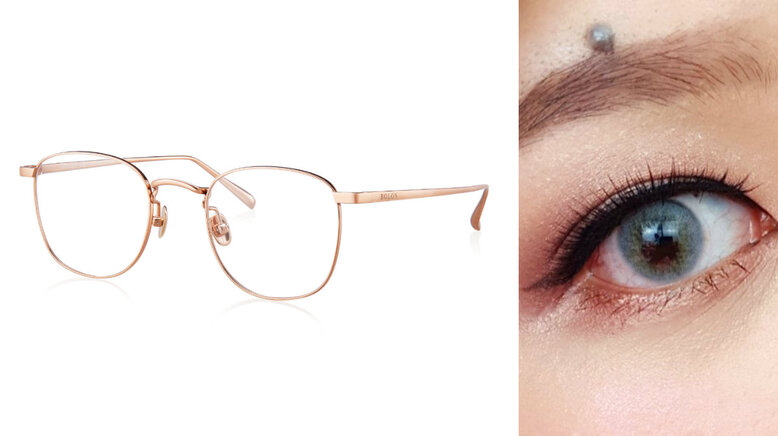 Not all prescription glasses are the same. There are those for short-sightedness and long-sightedness. And, yes, eye makeup application for these are also not the same. Short-sighted lenses make your eyes look smaller,
according to
Armand Beasley. So make sure that your eyes appear bigger for the size they actually are by using a light-coloured line on the upper lid. For those who use long-sighted lenses, your eyes are more magnified. Counter this by using dark eyeliner. While the lenses in this pair from Bolon doesn't distort the look of your eyes, it's still best to pay attention to how you'd like your eye look to appear under glasses.
Learn more about Bolon Eyewear here.