Brow trends have been ubiquitous since the time of Cleopatra. Sophia Loren's arched brows were all the rage in the '50s. The '80s were all about Brooke Shields' bushy brows. The '90s was a stark contrast, where most everyone had thin lines for brows. Fast forward to today, and you'll find it hard to see a person who doesn't have on-fleek brows.

There's a feverish fascination with brows. Of course, there are different ways to shape and fill brows. And with the popularity of beauty content creators, information about how to achieve brows that wow is just a click away. Still, it's always best to learn from an expert. So to say that we're excited about getting the lowdown on brows straight from Benefit Cosmetics' Global Brow Expert, Jared Bailey, is an understatement.


Ready to take notes? Here we go.

How to shape your brows

Jared says it's still best to go to a pro. "Visiting an expert at a brow bar takes all the work out of shaping for you and allows you to fill in those frames in a flash each and every morning," he explains.

He also recommends learning how to work with your natural brow shape. "Any woman who survived the skinny brow epidemic of the '90s can tell you what happens after constantly altering your natural brow shape," he says.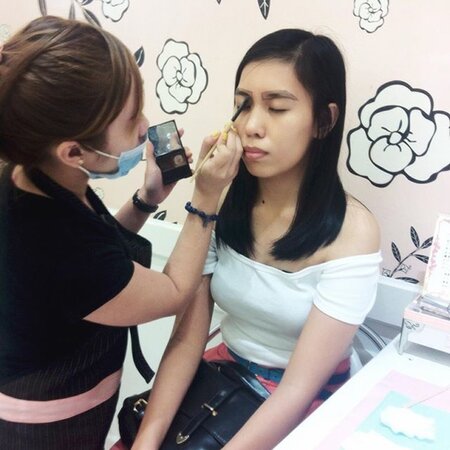 How to fill in your brows… the natural way
Using the "tried-and-true" Benefit Brow Mapping technique, Jared says you can achieve fuller looking brows that are true to what you were born with. Here's how to do it.
First, "take your favourite brow pencil and make three marks before filling in and adding shape to your brows. Measure from the dimple of the nose straight up to the beginning portion of the brow and make a mark. This should be the start." This, according to Jared, helps slim the bridge of the nose and balance the eye.
The next step is to look for the arch. To do this, "measure the outer portion of the nose across the center of the eye and make a mark. This is where your brow is naturally the highest and marks the arch." Jared adds that this step helps keep the eye open and round.
The last step is to determine the end of the brow. Jared says, "Measure from the outer portion of the nose, past the outer corner of the eye, and this is where your brow should end." Getting the perfect end is important, he says, because it helps "slim down the sides of the face and create a more oval illusion."


The major thing you need to remember
We all gotta start somewhere. If you're a newbie when it comes to shaping your brows, you're in luck. Jared's top tip? Blend, blend, blend.
"All makeup, even brow makeup, looks better once it's been blended a bit," he says. "Brows should never be one continuous colour from the start to the end."
He adds, "To make a brow look super natural, the proper blending technique is key. Create a gradation of colour throughout the brow by taking a spoolie brush and easing the colour from the front portion of the brow. This will mimic a brow's natural state where the hairs are a bit finer at the start and become more dense as you move throughout the brow."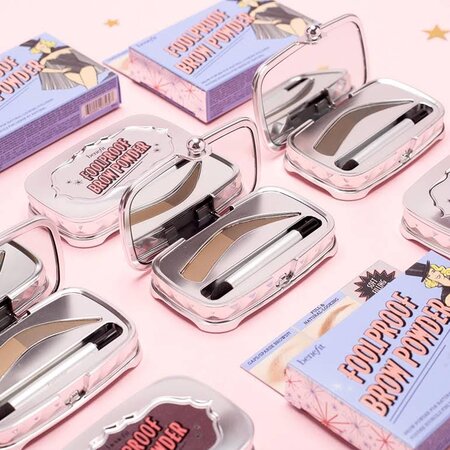 Benefit Foolproof Brow Powder


Pick the right tools
Jared says there are products that do all the work for you. He recommends the new
Benefit Foolproof Brow Powder
, saying, "It gives you easy natural arches in an instant. We designed the powder in the shape of a brow and put perfectly paired powders exactly where they need to go in your real eyebrow. We also gave you a brow blender to apply the powder so it doesn't leave any harsh lines and blends right in with your hair."
If you have dramatically colour-treated hair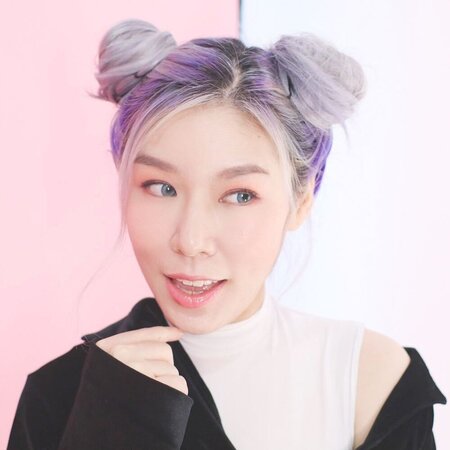 If you're a pastel princess who doesn't know how to match your colourful locks with your eyebrows, Jared has you covered.

"Most often, pastel hair colours tend to be cooler in tone," he says. "When you're filling in your brows, stick to a shade with a cool undertone because warmer tones will fight the colour of the hair and tend to be distracting. A good rule of thumb here is to match the brows to the undertones of the hair; the shade of the darkest hairs on your head should be the colour of your brows."


If you can, pass up on this trend
What's a no-go in Jared's book? Microblading. He says, "Brow shapes and styles change throughout the years, so when it comes to chasing the trend, it's best not to make it permanent. Imagine wearing the same outfit for three years."

Jared adds, "As with any type of beauty service, it's important to look at the long-term results. Tattoos tend to not stay as crisp and lose their true colour after time. After microblading starts to fade, a lot of women then have to search for products to cover the fading colour and additional products to reshape and style their brows."
Beyond the brow
Aside from having and being great at brows, Jared has impeccably clear skin. So, of course, we had to ask what his secret skincare routine is. He says he's really a bit of a skincare junkie, and that he still applies a lot of the things he learned from beauty school. (Jared is a licensed aesthetician.)
"A really important step, especially if you wear makeup, is the importance of double cleansing each night," he shares. "After removing my makeup, I use [Benefit's]
Foamingly Clean
to cleanse once to get the little tiny particles that might be stuck in my pores clean. I rinse it off and cleanse again to remove oil and other debris that might be hanging out on my face."
Another tip he swears by is using sunscreen. "I love fun in the sun as much as the next gal, but you have to do it the right way."
***
With all the things we learned from Jared, we're definitely wishing he could do our brows every day. We're glad to know he's not completely averse to the idea. "I'll totally consider it if you live on a gorgeous beach in Bali," he says. "Just let me know and I'll move right in!"
(Cover photo from: @jrobertbailey)
Stay tuned for the release of Benefit Cosmetics' Fool Proof Powder on 17 August 2017.