Months after the news of Instagram hinting at hiding 'likes' from its platform, Facebook is reportedly following suit. Both social networks, which are under the same ownership, have often been called by critics as responsible for today's 'like-obsessed' culture. This may also have been one of the major reasons for the looming change. Weirdly enough, Facebook is almost synonymous to its Like feature, as it made the term a household jargon — and the social phenomena — it is today. The development of more 'Reaction Emojis' in the platform is also a testament to its influence. So what sparked this speculation in the first place and what may be its implications to us users?
It's all in the code
Rumours of Facebook soon hiding its Likes started with engineer Jane Manchung Wong's recent blog post, where she claims that while she's not affiliated with either Facebook or Instagram, she believes Facebook is limiting the Like/Emotion counter to a post's owner.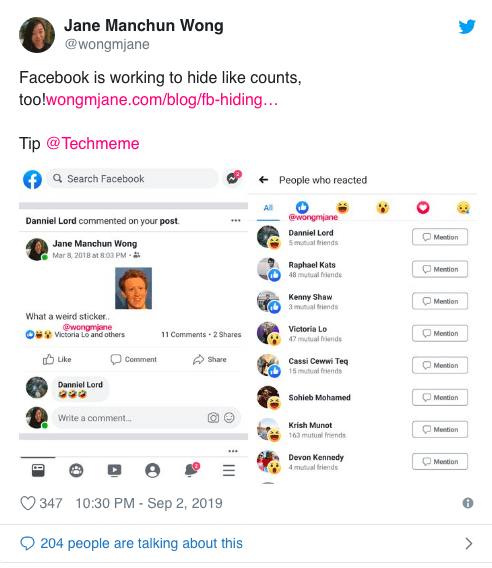 While the total general reactions can still be viewed, Wong describes the omission of the breakdown as a potential tech development working on its early stages. Furthermore, other iOS and Android users can still see the breakdown from their end post-update, so it was merely a prototype test conducted through a select number of users. This practice has been done by both Facebook and Instagram whenever they're working on a new tech for their apps.