(cover photo from duniafashyon.com)
Ever wondered what guys thought of female fashion--does it really matter if you've been wearing trends over and over, do they look at the labels, do they always dress up as much as you do? Well, find your questions answered in this article featuring Hafidzudin Zainal of duniafashyon.com.
Read on to know what a male fashion blogger thinks about female fashion!
--------------------------

Most guys would brush off the idea of dressing up well on a daily basis, what made you think otherwise?
For me, dressing up is a lifestyle rather than an attempt for making a statement. This sounds cliche but it's true, we project our identity through clothes. So I guess dressing up is part of who that person is. However, I don't necessarily dress up everyday for practical reasons (working in a busy, crowded and sometimes hot and humid clinic deters me to dress up to the nines) but when I do, I try to make the best from my wardrobe.
Which fashion trends, male and female, are you fond of the most?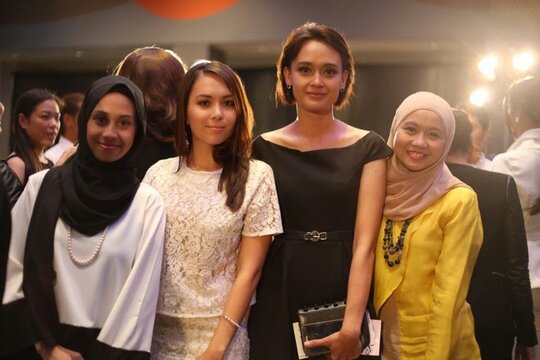 (photo from: duniafashyon.com)
In general, I find sportswear and streetwear as major influences in the fashion industry. I like the idea of its practicality and versatility of the trend. Raf Simons is my all-time fave label for a dose of streetwear mixed with high fashion.
I think the future of fashion will veer towards loose clothes. I'm really fond of the roomy silhouettes some labels are projecting these days. For men, most interesting ones come from new labels like Craig Green from the UK (the religious costume / martial art/ tailoring combo is heaven!). And locally, I like the kooky fantasy of garments from Moto Guo.
For women, I like the way designers make clothes that are "less sexy" or revealing with a generous voluminous skirt or a hint of detail underneath a jacket. In Malaysia, there are plenty of designers who design "modest" fashion -- specifically targeted for hijab-wearing girls. I like some of the designs and the girls look effortlessly elegant wearing them.
What do you think is the most flattering trend on women?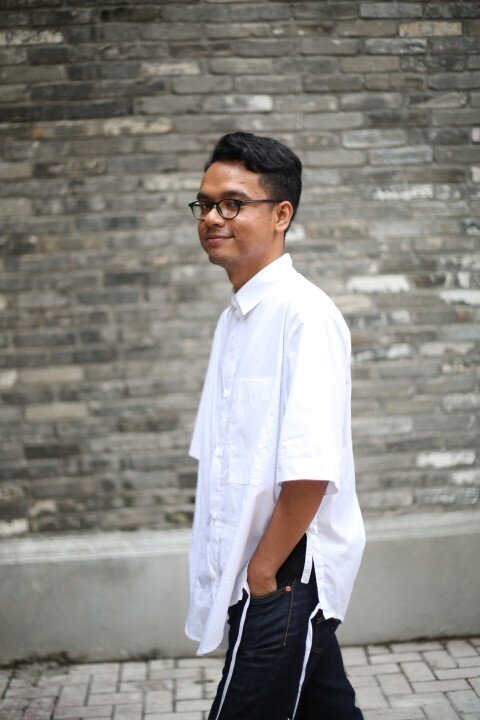 It's an all-or-nothing law: you either go big with maximal designs and details or go utterly subdued in minimalist get-ups.
Which female celebrities do you think have the best style?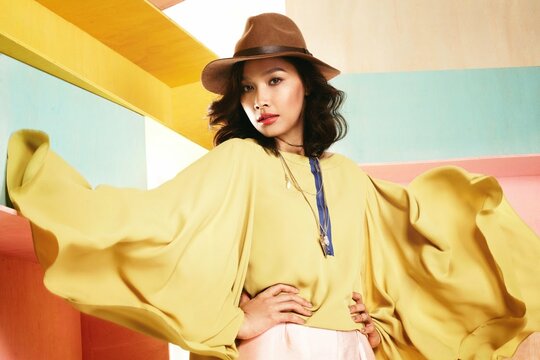 (photo from: duniafashyon.com)
I don't see many Hollywood celebs with great innate style-- they're helped by genius stylists anyway. But when it comes to originality, I'd say the Olsen twins, Sarah Jessica Parker, Chloe Sevigny, and Lady Gaga! For Malaysian celebs they would have to be Huda Nabila and Scha Alyahya, our style mavens.
In your opinion, what are the things you think the Malaysian fashion industry can improve on?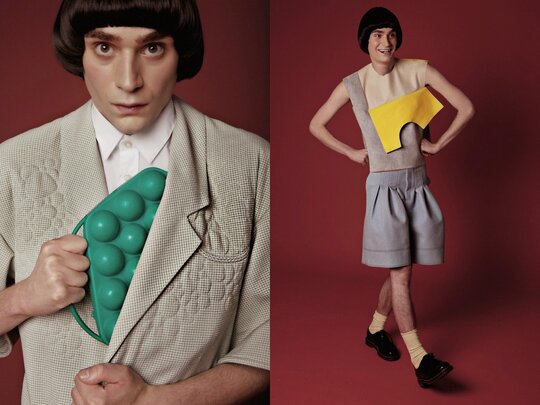 (photo from: duniafashyon.com)
For starters I love to see more and more labels surfacing nowadays, especially the really directional ones like Joe Chia, Pearly Wong, and Moto Guo. I understand that the business is thriving in niche markets like bridal and Raya outfits but it gets really uninteresting to see designers doing almost similar looking collections over and over again.
In short, more fashion forward designs, better marketing strategies, and more international exposure: I don't think it would be too far-fetched to see a "proper" fashion week with international buyers and important people of fashion as guests in the future.
Do brands matter to you when you're buying clothes? What should women look for when buying clothes?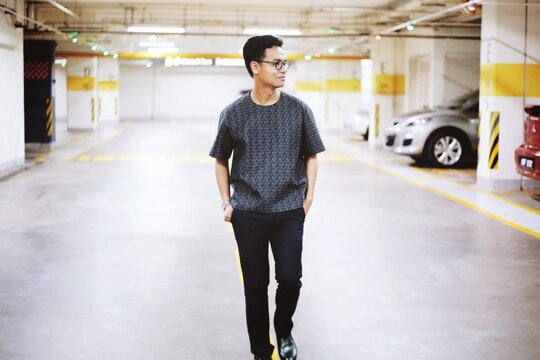 Not really. Of course if I had the means I would definitely pick the best of the best: I'd go all out bespoke from top to toe. Haha! But in reality I love to mix and match. More often than not, my ensemble consists of a mishmash of thrift, vintage, high street, and designer fashion.
I'm quite liberal when it comes to shopping and I advise women to do the same. Don't tie yourself in a constraint of trends--mix and match, be playful with fashion. Trends fade after a few seasons anyways. Case in point: that peplum top/skirt everyone was wearing two years back.
Which trend do you think has become passee and should move on?

Skinny jeans - every other person has worn them. Now I'd love to see someone working a crisp maxi skirt or bell-bottom pants unexpectedly, or a boxy boyish top with raglan sleeves-- they're the best casual uniform!
Anything you want to say to the fashion community and those aspiring to enter fashion blogging?
Fashion blogs are mushrooming nowadays, so it is essential to stand out by finding your own voice and creativity. Contribute to diversity by creating original blog posts rather than churning other people's content. And the truth is, blogging in general requires a certain level of constancy, so be prepared with the ups and downs of creating content--invest time, money, and effort. And most importantly, blog because you love to!
Now it's your turn, what do you think about male fashion?
Let us know in the comments below!