Through the years, fashion brands and personalities continuously strive to move beyond the stereotype that their industry is just all glitz and glamour. And with their movement towards sustainability and gender equality, we can say that in this era, fashion is a major contributor in sparking and even inspiring change in our society. One of the things that they are now slowly exploring and supporting is mental health awareness.
With the call for validating mental health as a vital issue that needs to be addressed, many fashion brands have stepped forward to create pieces, collections and even campaigns that showcase how clothing has become a battle armour for people who have been struggling with 'silent sicknesses' for years.
Curious to see how they're doing it? Keep on reading to find out.
The Mindful Company x Samaritans of Singapore
This collaboration between the jewellery company and the non-profit suicide prevention agency has created a line that reminds us to check in not just on our loved ones but also ourselves, especially when it comes to one's mental health. The collaboration is called "How are you today?" which features a unisex bracelet with a stainless steel pendant containing the words "How are you today" crafted into a delicate circle. Each bracelet also comes with a mini "cheat sheet" featuring six easy tips on how to start a possibly life-changing conversation. Each bracelet costs SGD39; SGD10 of each sale is dedicated to Samaritans of Singapore for community initiatives.
To Write Love On Her Arms
(Photo from: store.twloha.com)
It has been a well-known fact that the arms are usually where self-harm scars are often found, especially for those who are suffering from mental health issues — thus the name of this non-profit movement. Their trendy apparel is perfect for everyday wear and yet speaks volumes when it comes to messages of hope and self-care. Part of the proceeds goes to helping mental health patients pay for treatments.
Maison De Choup x Young Minds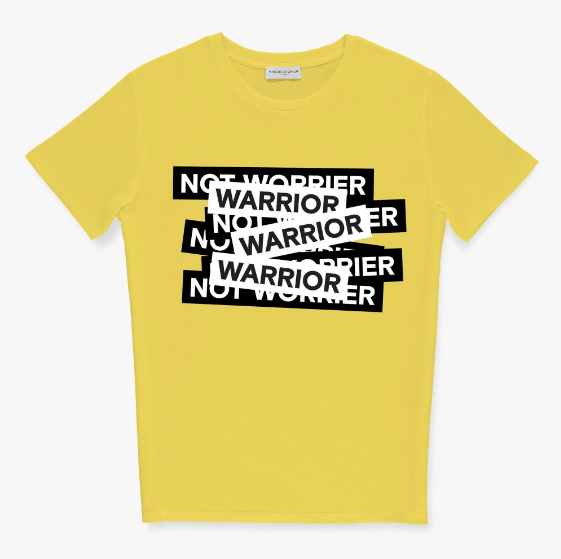 (Photo from: maisondechoup.co.uk)

The brainchild of a young artist George Hodgson, driven by his own struggles with crippling anxiety, the brand has now become a voice for artists and designers who support the message of finding hope and strength in oneself. A quarter of the proceeds, specifically from their 'Warrior Not Worrier' collection, goes to Young Minds, a non-profit organisation in the UK that supports young people who struggle with mental health issues.
Wear Your Label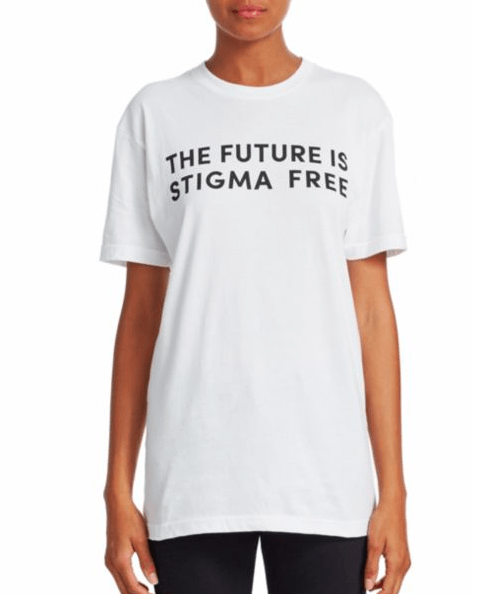 (Photo from: saksoff5th.com)

Simple, straightforward, stylish — these are the three things best to describe the brand Wear Your Label. Aiming for a stigma-free society, they released a shirt specifically for the benefit of Bring Change to Mind, a charitable organisation focused on ending the stigma and discrimination surrounding mental illness, wherein 100% of the sales piece will be donated to the charity.
Fandabby
Taking a lighthearted and quirkier approach to 'wellness fashion', Fandabby goes for more colourful and even cartoonish designs and layouts for their pieces. On top of each item's price, they ask for at least GBP2/~USD2.65 as a donation, which will be given to their mental health organisation partners in support of their #RemoveTheLabel movement.
If you are or someone you know is having suicidal thoughts, call these suicide hotlines: 1800-221 4444 (Singapore), +2 804-HOPE (4673) (Philippines) or 603-79571306 (Malaysia).