(cover photo from @fashionexchangeintl)

Last Thursday, 7th July 2016, the
Grand Marriott Ballroom
was packed with fashion enthusiasts and lovers, designers, editors, and international buyers for the first ever
Fashion Exchange International
.
With the goal of promoting and selling ready-to-wear fashion labels for distribution overseas, its four partners,
Carmina Sanchez-Jacob
,
Robby Carmona
,
Valerie Lim
, and
Henry Chan
all saw an opportunity to connect local talent to the international audience by creating this fashion marketing and brand management platform.
By partnering with
Samsung Electronics
, it enabled and encouraged the audience to capture their chic experiences, as well as see and understand what it takes for a product to go from "raw" to "rack"! Plus, in addition to homegrown talents such as
Rosenthal Tee
,
Proudrace
,
Aranaz
, and the like showing off their best pieces, a stellar lineup of Filipino fashion designers also showcased their latest collections.
So keep reading below to check out some of
Ivarluski Aseron
,
Rajo Laurel
,
Francis Libiran
, and
Dennis Lustico
's latest pieces, as well as their inspirations behind each collection!
--------------------------
Ivarluski Aseron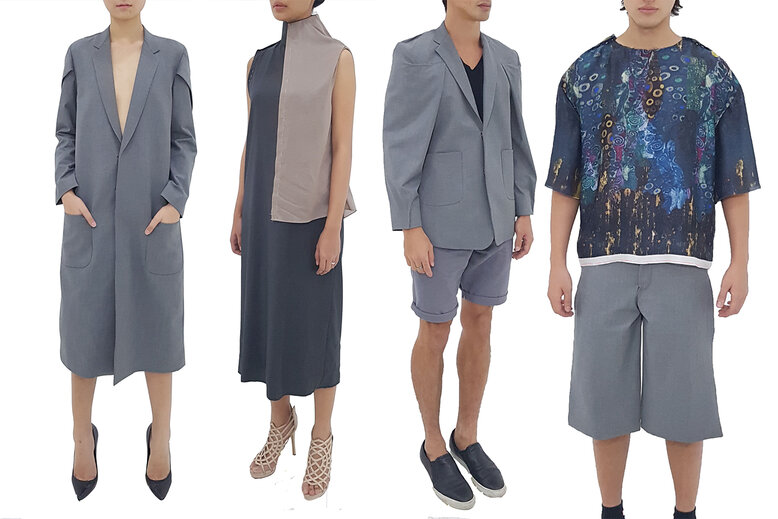 "I found
The Broad
museum a fascinating and mesmerising sight during a recent trip…as a fashion designer, I hoped to translate those architectural details to my collection. By employing tailoring techniques with a straightforward palette, I evoked the museum's qualities – a piece of art that captures your attention from afar, and when you get up close, you can better appreciate its beauty." - Ivarluski Aseron
Rajo Laurel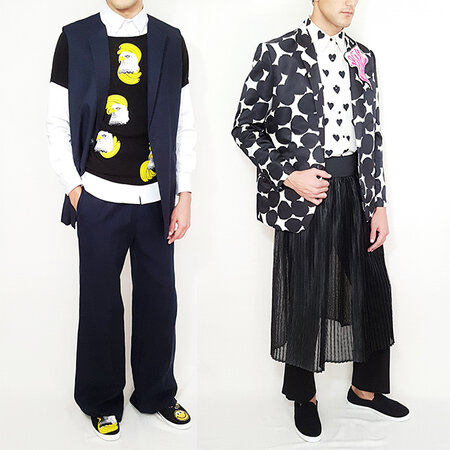 "The collection that I am showing for Fashion Exchange is called '
Magpie+Memphis
'. It's really based on my memory as a teenager. I wanted to capture that sense of wonder, abandonment, courage, and joy...[with] the music of the New Wave as the starting point for the collection…This is, in a way, a personal fragmented walk down memory lane, answering questions like why I do what I do and what I love about it.The fusion of all these memories and emotions is what the collection is all about." - Rajo Laurel
Francis Libiran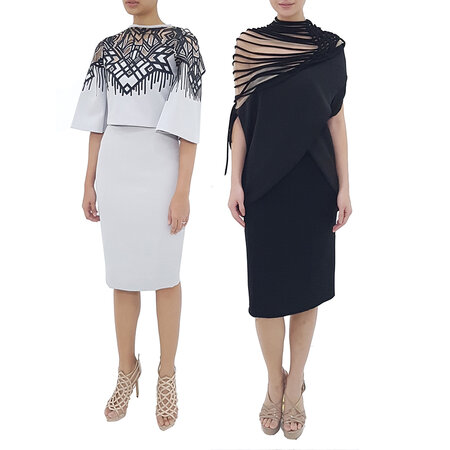 "The collection that I created for Fashion Exchange International makes use of my signature Art Deco detail. I drew inspiration from my fascination for lines and structures. Being true to my design aesthetics, my creative team and I designed a collection of wearable art pieces through different detailing techniques such as embroidery, laser-cutting, custom felt appliqué, digital printing, and quilting." - Francis Libiran
Dennis Lustico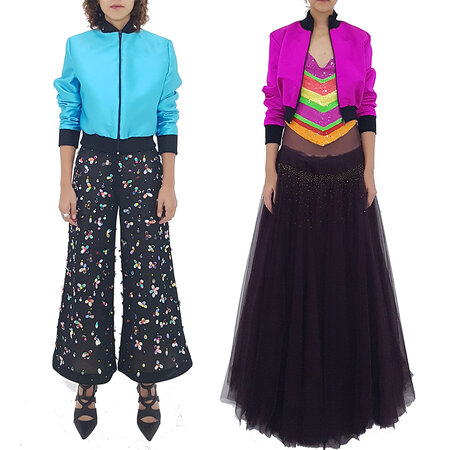 "The Japanese culture is an endless well of inspiration...The colours and textures are often unexpected and seemingly random, but their manner of putting the elements together still results in a harmoniously beautiful creation…With that as my inspiration, I used hand-applied beads, sequins, and embellishments in my collection; together with a mix of fabrics (such as thick mesh, medium-weight satins, lamé) and techniques (like beading, cutouts, layering)." - Dennis Lustico
--------------------------
Want to know more about the designers and brands that showcased their collections at Fashion Exchange International? Then click here to find out more!