Do you sometimes feel like you're stuck in a fashion rut? No matter how many outfit combinations you can come up with, let's be honest, there are days when you just can't be bothered and have thought about heading out the door in your trusty yoga pants.
If you can't decide on what to wear, we're here to help. Keep reading below for seven tried and tested outfit combinations that will work on lazy days or occasions and at events where you want to glam things up.
Striped Shirt + Skinny Jeans + Sling Bag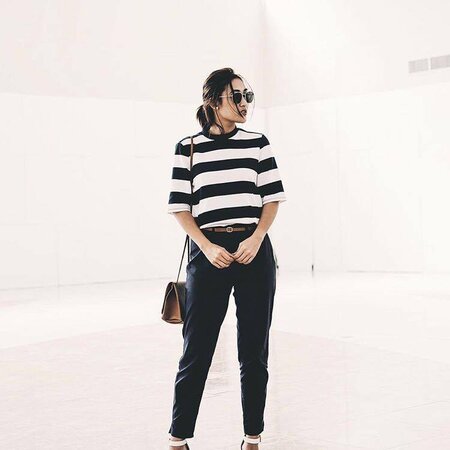 (Photo from: @iradeniseoyco)
Take a cue from the French ladies. A striped shirt combined with jeans and a cross-body bag will always look elegant and stylish no matter where you go or what you do.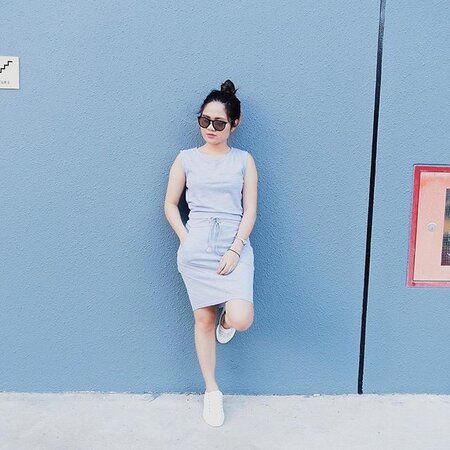 (Photo from: AnicoHannaMG)
White sneakers can go with everything, but it is when it's paired with a shift or sundress that it truly shines. Whatever the print of your dress, if you wear it with white sneakers, it will instantly look chic and complete. Effortless and easy, right?