Do you sometimes feel like you're stuck in a fashion rut? No matter how many outfit combinations you can come up with, let's be honest, there are days when you just can't be bothered and have thought about heading out the door in your trusty yoga pants.
If you can't decide on what to wear, we're here to help. Keep reading below for seven tried and tested outfit combinations that will work on lazy days or occasions and at events where you want to glam things up.
Striped Shirt + Skinny Jeans + Sling Bag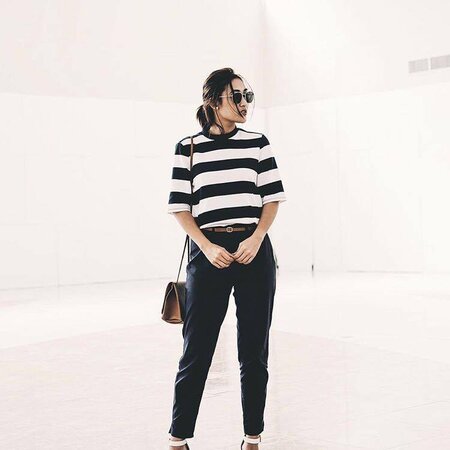 (Photo from: @iradeniseoyco)
Take a cue from the French ladies. A striped shirt combined with jeans and a cross-body bag will always look elegant and stylish no matter where you go or what you do.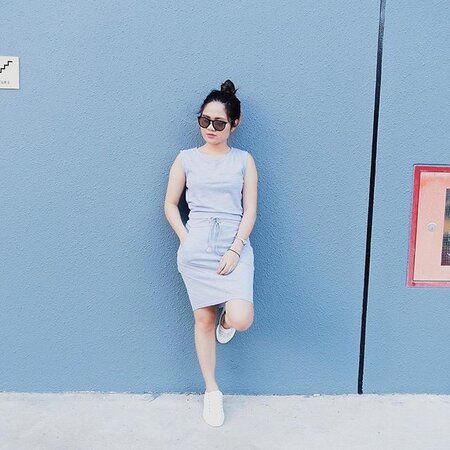 (Photo from: AnicoHannaMG)
White sneakers can go with everything, but it is when it's paired with a shift or sundress that it truly shines. Whatever the print of your dress, if you wear it with white sneakers, it will instantly look chic and complete. Effortless and easy, right?
Oversized sweater + Black slacks + Pumps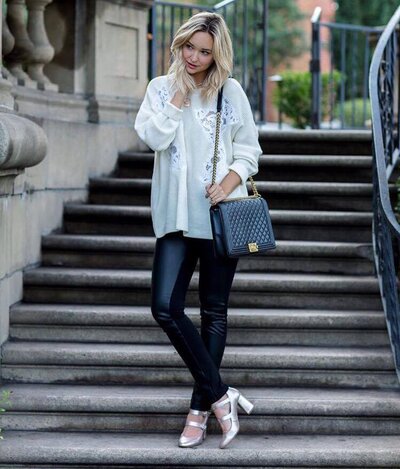 (Photo from: @lateafternoon)
The larger cut of the sweater adds a touch of cosiness to this high-fashion outfit, making it suitable to wear for stylish events and nights out with your best girlfriends.
Off-shoulder top + Jeans + Slip Ons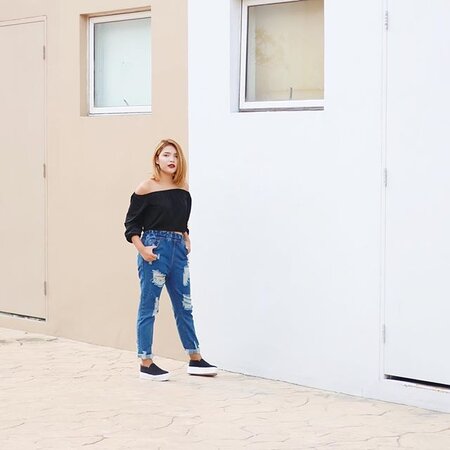 (Photo from: fayebalogo)
Ever since off-shoulder tops came back into our radar, we have been seeing them everywhere simply because they can be worn with
everything
. But the classic combo that will always be our go-to is with jeans and slip-ons — a 'cool girl' ensemble through and through.
Denim Jacket + Maxi Dress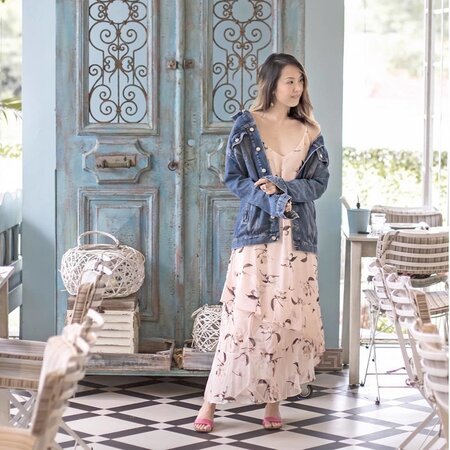 (Photo from: blackivorystyle)
If you want a quick and easy outfit that can go from day to night, just opt for a maxi dress and denim jacket. The length of the dress will make you look taller as it elongates your frame, while the material of the jacket adds an 'edgy' vibe to the look — effortless, yet stunning. Wear it with heels or flats and you'll be good to go!
Camisole + A-Line Skirt + Satchel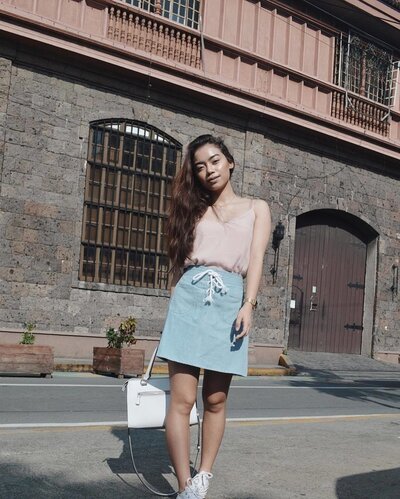 (Photo from: cessmirandilla)
Whether you wear a lacey or plain-coloured camisole, when you pair it with your go-to A-line skirt and satchel, you will look ready to take on the day from running daily errands to work meetings.
Sleeveless Top + Pleated Skirt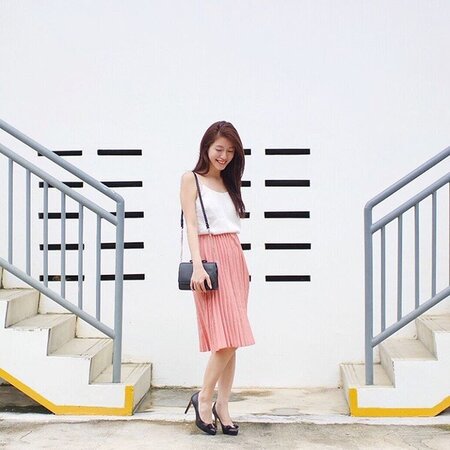 (Photo from: sh3rifoo)
Anything with pleats will always be the star of an outfit, which is why pairing it with a plain sleeveless top will emphasise it even more. Whether it's summer or "winter," you can be sure to impress everyone you meet when you wear this combination.