The hit fashion makeover show from the U.S. has made its way to Asia as How Do I Look? Asia makes its debut on Monday, 31 August on DIVA TV. Hosted by Malaysian celebrity and style icon, Sazzy Falak, get ready to elevate your styling game to the next level with eight dramatic episodes of style transformations featuring fashion-challenged victims from around the region.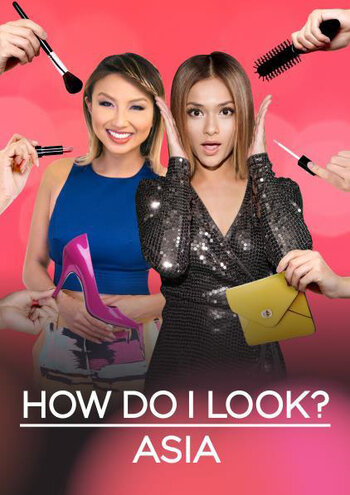 After a long-running 12 seasons in the U.S., How Do I Look is coming closer to home to give our Asian ladies some handy style tips. We can't wait to see the show's iconic "Eww Tube" – a vacuum cleaner-like machine that sucks offending outfits out of sight – in action!
Also, don't forget to look out for the
Fashion Connection
challenge featured each week on the show. All you have to do is snap and upload a picture of yourself based on the weekly theme, use the hashtags #HDILasia, #Clozette and #TryAnotherLook, and stand a chance to win vouchers and be featured on the show!
As Clozette is the Official Fashion Social Network of the series, we got the exclusive opportunity to get up close and personal with Sazzy Falak and Jeannie Mai (the host of the original U.S. series) when they were in Singapore last weekend. Singapore was the stylish duo's first stop to promote the series before moving on to Kuala Lumpur and Ho Chi Minh City.

The bubbly duo were a ball of energy even after an afternoon of interviews. We chatted with them about their top tips for great skin (H20! So Clozetters, drink up!), ultimate fashion faux-pas ("feathers, lots of feathers," said Sazzy), and how they feel about the show ("love yourself first, and others will love you," said Jeannie).

As part of the media tour, the public also got a chance to meet Sazzy and Jeannie at Orchard Central in Singapore. Over 20 of our Clozette Ambassadors graced the HDIL Asia Launch Event and were treated to a line-up of fun activities, including an instant fashion fix booth, a DIVA TV photobooth, and a makeup demo presented by our very own Clozette Ambassador, Vinna, who showed the crowd how to achieve day-to-night makeup looks on two of our Ambassadors, Ena and June.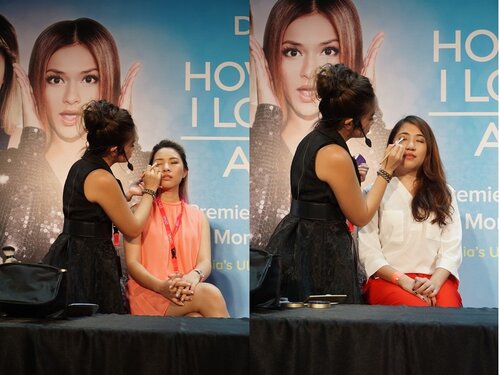 Sazzy and Jeannie then took to the stage to talk about the show and left us with a powerful message on what How Do I Look is all about: empowerment. Everything--from the way you dress to the way you carry yourself--starts and ends with confidence. We couldn't agree more.
The eventful weekend ended with a shot of the Clozette family and the two hosts. Now--how do WE look?
Catch the debut of How Do I Look? Asia
on Monday, 31 August at 8PM (SIN/MAL)
on DIVA Channel (Singtel TV Channel 303 and Starhub TV Channel 513), NBCUniversal
Are you excited to watch this show? Let us know in the comments below!