Get ready for another season of tears, inspiration, empowerment, the famous "Ewww Tube," and amazing fashion makeovers as "How Do I Look?" Asia Season 2 makes its return on 29 August at 8PM on DIVA TV. Together with host Jeannie Mai and her new glam squad, this season will also see a varied mix of participants from around Asia – from a Marketing Executive from Taiwan, all the way down to an 'environmental warrior' from Singapore!
Turned in by their friends, families, and coworkers, these
"fashion victims"
are not only looking to change up their looks, but to rediscover their confidence and overcome any insecurities as well. What's even better is that their big makeover coincides with an important event in their lives, allowing the spotlight to shine brighter on their new looks!
Since we know you're as excited as we are for the return of this makeover series, we have a sneak peek of the fashion makeover stories you can expect to watch this season to help get you through this weekend until it premieres on Monday!
--------------------------
Mehnagha (Malaysia)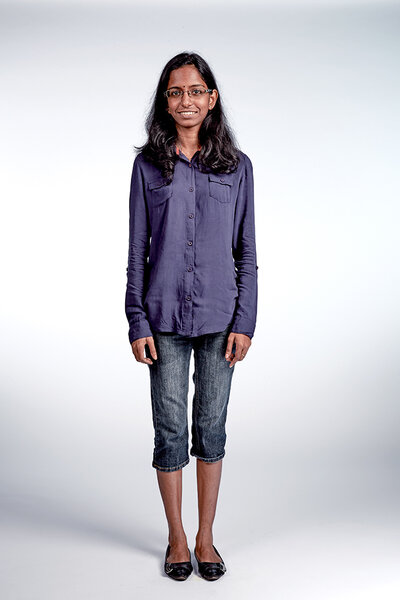 After the death of her father, Malaysian lawyer Mehnagha had to become her family's sole-bread winner. With the pressure on her to provide for her family, finding clothes that fit her petite frame is usually at the bottom list of her priorities. However, with her family now in a better to position to support themselves, her sister and best friend decided that the only option to fix her constant crimes of fashion and to help give her a better chance of achieving her dreams is to call in Jeannie Mai and her style executioner, the Ewww Tube!
While Mehnagha firmly believes she can become a legal high-flyer once again, she thinks she shouldn't be judged solely on her style. But her friends, family, and guest stylist
Andrea Chong
completely disagree! So when Mehnagha enters Jeannie's "Court of Style," will she be judged guilty or innocent?
Des (Philippines)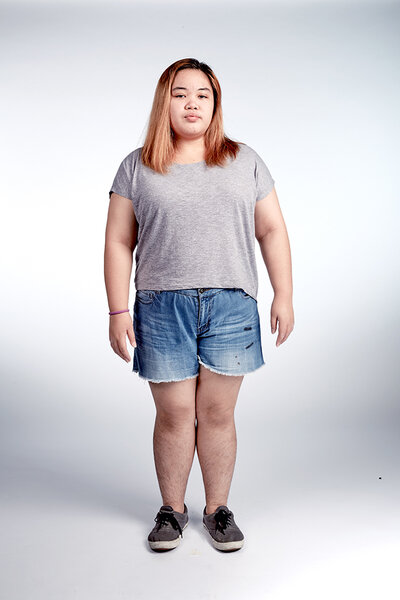 21 year-old aspiring vlogger Des endured a lifetime of bullying due to her weight, which is how she found her voice and alter-ego on YouTube as
Sooper Purple
. She dreams of becoming a successful social media influencer to help and support people in a similar situation as hers, but her lack of confidence has left her without a clue about fashion.
To fix this, her brother Patrick opted to call Jeannie Mai for help. While Jeannie warns her that the process of transformation will be tough and that a few band-aids may need to get ripped off, with Patrick and influencer
Andrea Chong
helping her discover her new look, there is no doubt that Des will come out looking like a stylish influencer in no time!
Melati (Indonesia)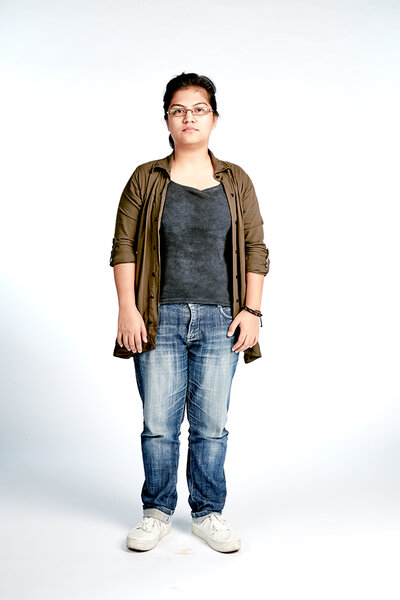 Being the manager of Go Glam, a division of a successful Indonesian startup business, 24-year old Melati favours comfy, boyish clothes and sneakers and jeans over heels and skirts. But her bosses feel that in spite of her success, Melati's public image is at odds with the company's branding. So in order for Melati and the company to move forward together, some adjustments are going to be made.
Melati knows that in order to move forward in both her professional and personal lives, she needs an image overhaul. So it's down to her best friend Harumi, her boss Wendy, and Indonesian fashion guru
Diaz Diaz
to help her complete her transformation!
Jocelyn (Malaysia)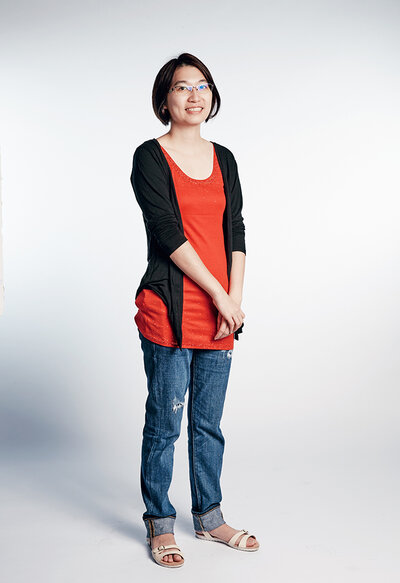 Malaysian physiologist Jocelyn says she likes fashion, but her friends call her a "fashion disaster" as she has no idea what and when to wear certain looks. Stuck in the zone of shorts, jeans, and T-shirts, Jocelyn is looking to the future and dreams of one day getting married and having kids.
Luckily, her friends Yasmin and Kar Wei, and style icon
Marion Caunter
believe there is a beautiful swan waiting to burst within her and cannot wait to unveil that fabulous version of her!
Amy Law (Singapore)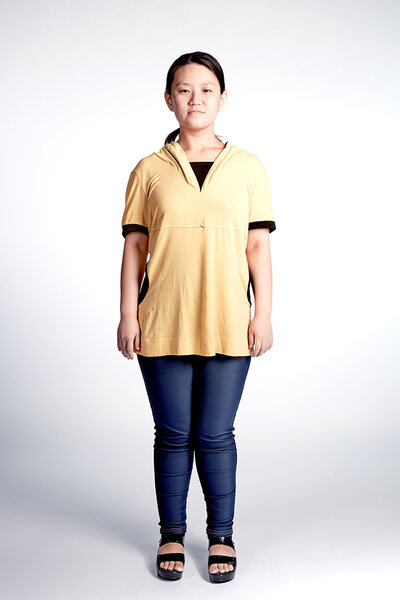 Since having gastric bypass surgery, Amy has nearly lost half her body weight but still sees her 104kg former self staring back in the mirror. Scared that she'll put the weight back on and trapped in a negative mindset, Amy has kept most of her old clothes and yes, she still wears them!
With zero confidence and no idea on how to make style choices that fit her new body, she leaves clothes shopping to other people, resulting in her looking like a more mature woman. Determined to help her daughter embrace her new body and get out and make new friends, it's up to Amy's mum and
Marion Caunter
to pick her potential new wardrobe and hairstyles that they hope will project Amy into a new future and to a more positive outlook on life!
Dr. Beep (Philippines)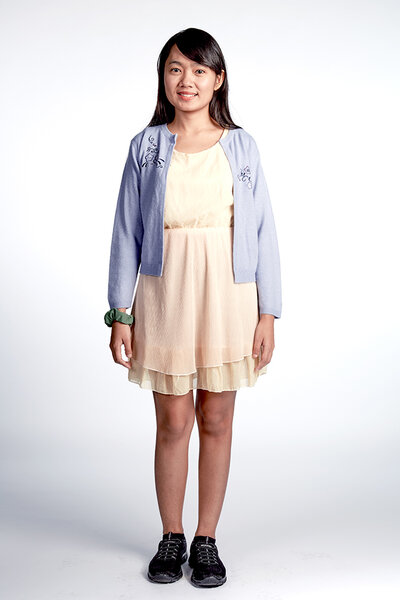 32-year old Joanne, known affectionately to friends and family as "Beep," is a highly-respected physician and clinical audiologist but you'd never know it just by looking at her. She stills loves fairy tales and cuddly toys, and being only 149cm tall, she prefers shopping in the kids' department.
But that's all about to change now as Beep's mum wants her to dress like the mature, professional woman she is. And Michael, Beep's boyfriend of two years, is truly and deeply in love with her and is curious to see what the woman he wants to marry and have children with looks like dressed as an adult.
So it's up to Michael, her mum, and guest-stylist
Pam Quinones
to make the potential wardrobe and hair choices and convince Beep that it's time to grow up!
Wiggie (Singapore)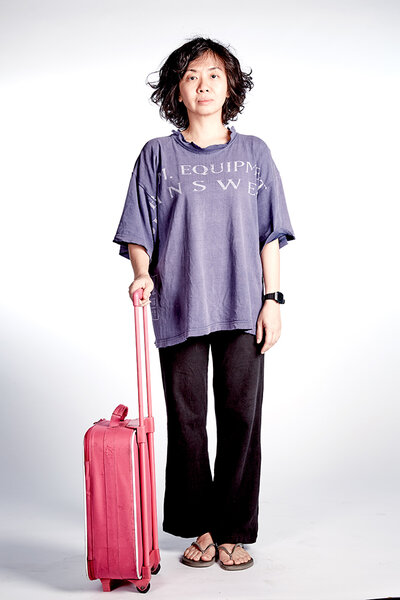 Singaporean teacher Wiggie is an 'environmental warrior.' With the planet and animals at the top of her agenda, Wiggie would rather recycle her friend's hand-me-downs than waste her money and the Earth's resources by buying new clothes. With an already successful career as a voice-over artist, Wiggie dreams of breaking out from behind the microphone and launching a career as an emcee, but her friends are often embarrassed to be seen with her in public.
Her best friend Kyan believes that she does have what it takes to become an emcee, but only if she accepts that the key to a successful career in the public eye is to make a great first impression. Which is why it's down to Kyan and
Marion Caunter
to pick out the potential wardrobe and hair styles for Wiggie, something that won't come easily as she believes she doesn't need a style overhaul!
Amy Yu (Taiwan)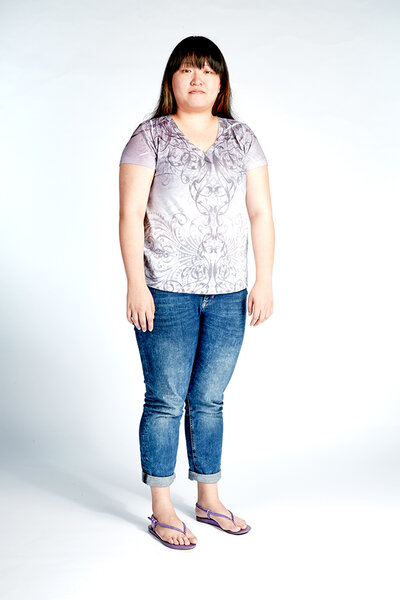 Amy, a Taiwanese Marketing Executive, always felt different from her family due to her size. But now that she's flown from the family nest, she has come to the realisation that she's completely comfortable in her own skin and proud of her curves. She even nominated herself for a Jeannie Mai fashion intervention because she wants to show both her mother and the world that big
is
beautiful!
Amy has enlisted her fashion-forward friend Ashley to help overhaul her image, so it's down to Ashley and fashion guru and artistic director
Diaz Diaz
to make the potential wardrobe and hair selections that could help Amy prove her mother and the world wrong.