(cover photo from ClarabelleFaithNg)
Ziplining through the forest canopy, trekking through verdant rainforests, spotting hornbills in Borneo: all these are amazing, adrenaline-filled adventures, but let's face it, they're also… messy. How does one look good while exploring the great outdoors?

You'd be surprised at what you can pull off with a little planning! Here are some style survival tips for those aiming to go trekking, ziplining or spelunking in wild tropical rainforests – which are beautiful, but also located in hot and humid climates.
--------------------------

It gets hot when you're wandering around in a tropical (or sub-tropical, for that matter) rainforest, and let's face it, you'll be perspiring a fair bit. A moisture-wicking top keeps you cool and helps stave off heat fatigue, while long running tights pants will protect you from pesky creepy-crawlies like leeches and mosquitoes while keeping you cool.
Bring a swimsuit and a sarong, because the chances are high you'll have to cross a river or a waterfall – or both – at some point during your rainforest trek. Here are some suggestions to keep you looking and feeling fabulous on your adventures!
LuluLemon TrailBound 7/8 Tight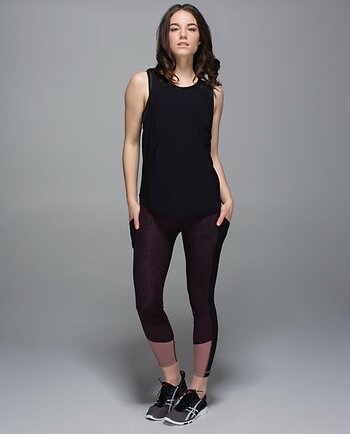 Lululemon's moisture-wicking Luxtreme fabric keeps you cool in the midday tropical heat while making sure your silhouette stays sleek and streamlined. Side panels ensure you don't snag your tights on bushes and inadvertently disturb a reticulated python enjoying an afternoon snooze.
Lululemon Cardio Squad Tank in Heathered Black/Gold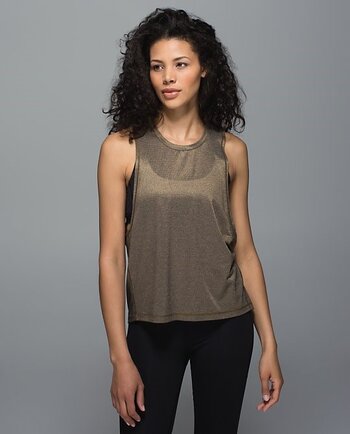 A loose fit, wide armholes, lightweight moisture-wicking fabric and a lovely burnished copper-gold hue come together to make this a sensible and stylish choice for traipsing the jungle. Bonus: Silverescent technology in the material keeps you smelling like a flower by inhibiting odour-producing bacteria. There's a nifty opening at the back neck which allows your headphones to pass through, too.

Feetures Bamboo & Wool Ultra Light Cushion Quarter Moisture Wicking Socks

These socks are made with 31% bamboo fabric and Merino+ fibers which keep your feet dry and sweat-free.
Adventure Time Flip Flops With Finn And Jake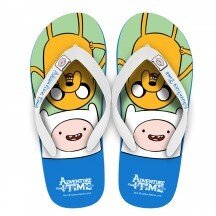 Celebrate your trekking adventures with these adorable flip flops, which will come in very handy when your trekking boots are drying.
Visit bemyguest.com for more adventure travel inspiration
What will you be wearing to your next vacation? Let us know in the comments below!