Wrap and plaid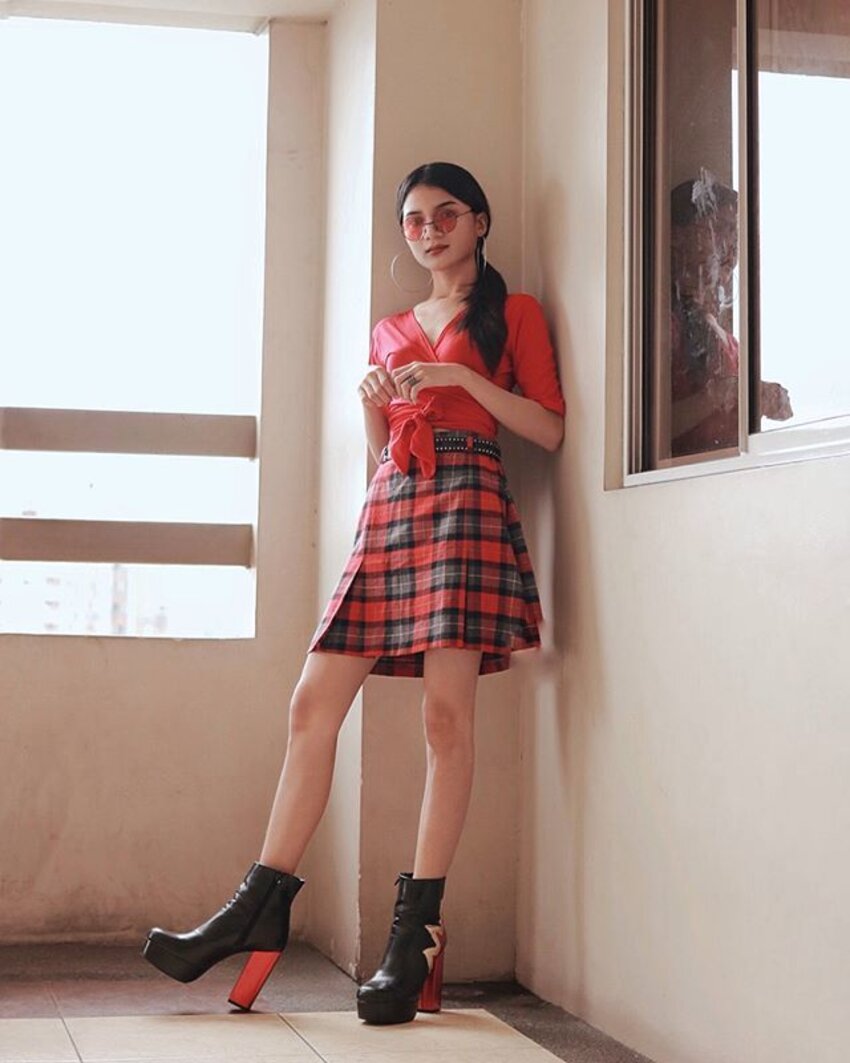 Knits and stripes

---
Homegrown talents going global
From Lie Sang Bong to PH5, we're no strangers to the success of homegrown Asian talents getting worldwide recognition. It's always a great pleasure to see Asian designers showcasing their works to an international audience, especially during an event as widely publicised as New York Fashion Week. This season was no exception, as we saw budding talents and established labels display their creations. Keep reading to know some of the Asian designers who showcased their latest collections in NYFW.
Jasmine Chong
Jasmine Chong's label has always put an emphasis on "embracing quiet luxury" and her designs for F/W 2018 certainly reflected that. Luscious velvets and dreamy chiffons were the fabrics of choice to make a collection of ultra-feminine dresses that were inspired by vintage silhouettes. The variant of soft sleeves was the most eye-catching detail. There were also the puffed, angel and bishop sleeves that added flair to the plush dresses.
Gemma Hoi
Gemma is best known for her F/W 2017 collection called "Metamorphosis", which was inspired by the butterfly life cycle. For this season, the same crisp white aesthetics is still seen, but this time it's been mixed with practical denim as Gemma take cues from the clothes of 1940s American female factory workers. The designs, although incredibly snazzy, are no-nonsense.
Cho Cho Cheng
Cho Cheng is known for being a movie buff who draws inspiration from vintage films. Her collection, "Sommeil Paradoxal", caught the attention of fashion enthusiasts because of its unique and costume-y designs. Her latest collection still had hints of film noir, but the overall vibe is more spunky than her usual. Entitled "Mame", the ensembles draw inspiration from the outfits in the 1958 film "Auntie Mame" but reimagined for the modern woman. The label CHOCHENG is a favourite among those who are looking for sustainable fashion and excellent craftsmanship because of its use of 100% natural materials and Savile Row hand-sewing techniques.
Zang Toi
As one of the first Asian designers to be featured in Vogue, legendary Malaysian designer Zang already has a loyal following for over 20 years now. And his long-standing reputation for championing elegance and sophistication is underscored in his latest NYFW show. His theme for this show is "Roman Holiday", inspired by his latest trip to Italy. Bold tights were paired with tailored coats; dresses had a streamlined silhouette and palazzo pants also made an appearance. The collection also served as a debut for Twila True Fine Jewelry, a great complement to the sophisticated aura of the designs.
(Cover photo from: @jasminechongofficial)
Next, find out how to take Spring/Summer 2018 LFW beauty trends to the streets.
---
Sleek sandals