An afternoon of fashion, beauty, and fun
Channelling resort-chic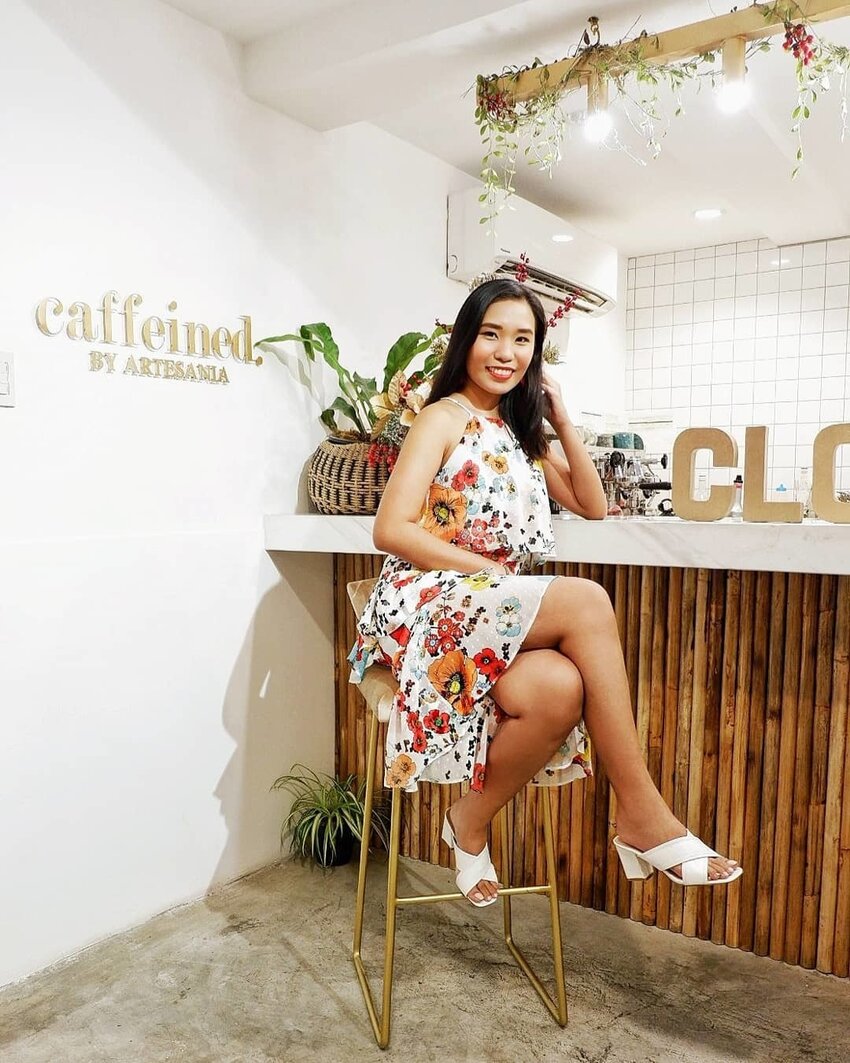 Clozetter bonding

All the goodies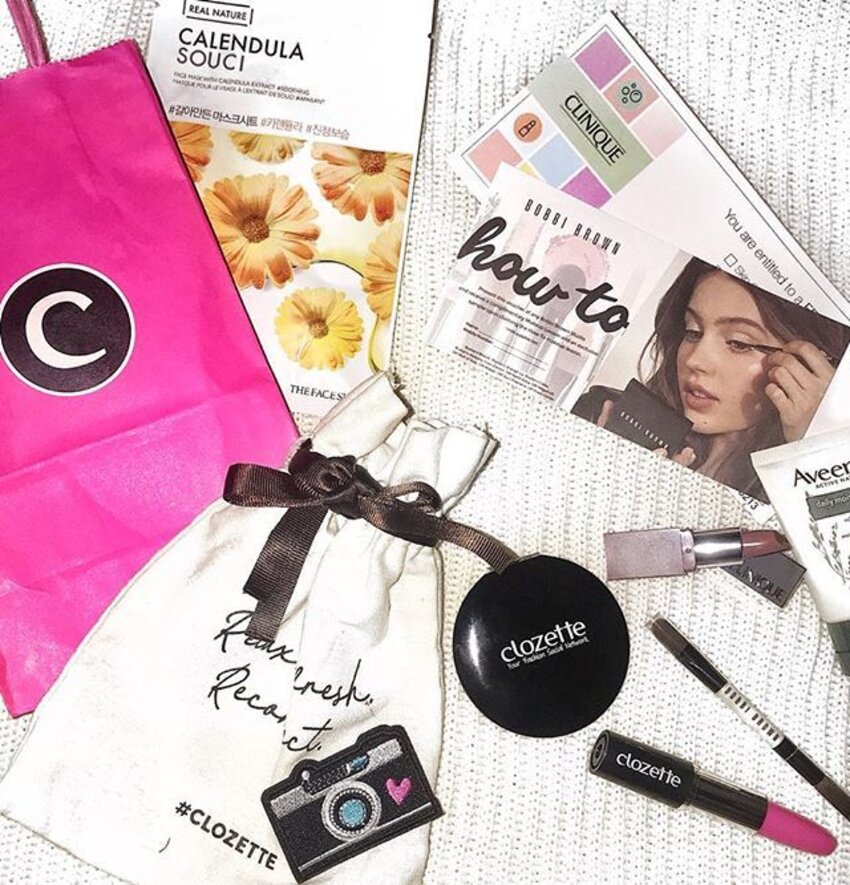 (Photo from: itsangelictecson)
Curious as to what went down at the party's Malaysia leg? Read all about it here.
---
Hot news to start your week with
Can you believe it's December already? Talk about a year that fleeted so fast! But not without its share of interesting news that we're about to pile up even more with today's batch.
Dylan Wang for Bench
Meteor Garden 2018's fresh-faced Dao Ming Szi is fast fashion brand Bench's newest ambassador. Following the likes of Hallyu star Park Hyun Sik and Riverdale heartthrob Cole Sprouse who was brought by the brand to the Philippines, are we expecting a visit from the Taiwanese charmer soon, too? Crossing fingers!
Priyanka Chopra and Nick Jonas' extravagant wedding
While they may be one of the most unexpected couples to have gotten together and eventually got engaged this past couple of months, seeing Priyanka and Nick's relationship chronicled on social media definitely showed the public how perfect they are for each other. And last weekend, the two have finally tied the knot following a three-day celebration, in which Chopra described on Instagram as a "merging of families who love and respect each others' faith and cultures." Best wishes to the happy couple!
Sophia The Robot at Alexander Wang's frow
Sci-fi meets fashion? That's definitely what happened in Alexander Wang's recent Fall 2019 show in New York where renowned AI robot Sophia sat at the front row. The robot created by Hanson Robotics has been making rounds on social media for quite some time now, and even making it into fashion spreads and talk shows. But we say it's just a whole new level of Black Mirror-esque circumstance for it (or her?) to be taking seats from actual personalities at a big designer's frow, don't you think?
LUSH goes 'naked'
On 29 November 2018, co-founder of Lush Cosmetics Rowena Bird flew to the Philippines to talk about the brand's holiday collection, as well as their growing initiative to go 'naked'. The brand, known for its environment-friendly products and even packing methods, is now taking it one step further into promoting zero-waste consumption by encouraging their patrons to follow suit.

Say hello to Instagram's 'Close Friends' feature

As a remedy to the growing fake Instagram trend (also known as 'Finstagrams') among many users where people create alternate accounts to ensure that their private snaps and stories stay within their closest circles, Instagram now introduces a 'Close Friends' feature, similar to the audience targeting option in Facebook. The new update allows users to allow a select number of people to have access to some of the stories and posts they share, in contrast to publishing it to all of their followers. This is just one of the many updates Instagram is rolling out, follow the deletion of inauthentic followers and engagements among others.
Have you heard? BLACKPINK is Shopee's new ambassadors! Read more about it here.
---
In case you missed it, pop princess Ariana Grande just dropped "Thank U, Next" — the latest breakup anthem we'll play on repeat for the coming weeks. And with it comes a music video filled with references from some of our favourite '00s rom-coms. It even featured cameos from supporting actors and actresses reprising their roles like Jonathan Bennett as Aaron Samuels from Mean Girls and Jennifer Coolidge as the beautician Paulette from Legally Blonde.
But what really caught our eye are the recreation of the iconic looks immortalized by these noughties movies. From Regina George's queen bee fashion to Elle Woods' glam outfits, here are some styles featured in Ariana Grande's "Thank U, Next" we're totally nostalgic for.
Personalised initial necklaces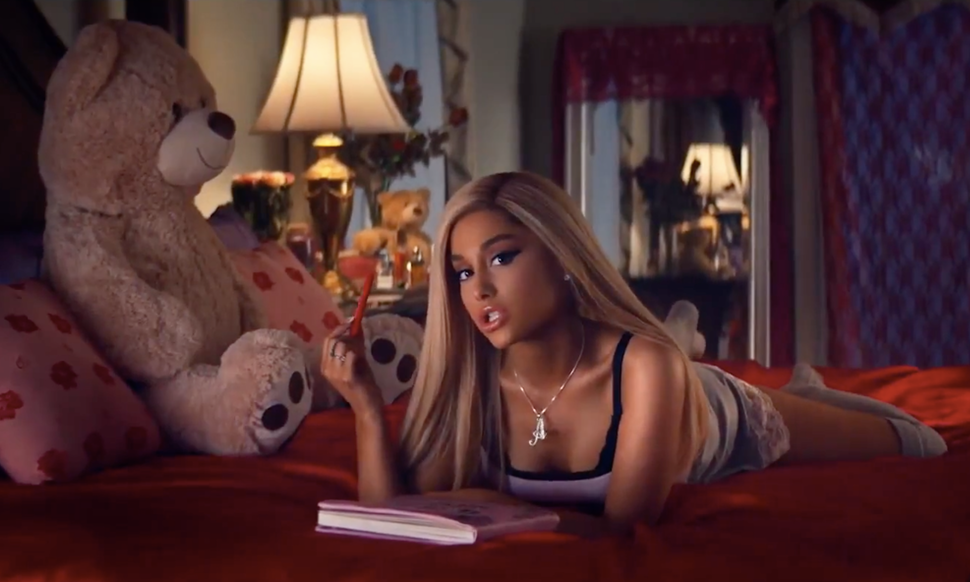 Image Credit: Youtube/Republic Records
Whether you admit it or not, we all owned an initial necklace or bracelet during our teen years. So much time has passed since we rocked one and we think it's time to bring back a classier version of this statement jewellery. You simply can't channel your inner Regina George without sporting this bling.
Pleated mini skirts
Image Credit: Paramount Pictures
It's safe to say that the previous decade was the golden age of pleated mini skirts. Back then, it wasn't hard to spot a gal wearing one. Simply put, it was one of the defining fashion trends of the 2000s. It's fun, flirty and cute. At times, we wonder why it went out of style.
Pink tracksuits
Kris Jenner's cameo in Ariana's MV was nothing but a pleasant surprise! Nobody else could have been perfect for that parody role other than the original momager. But can we talk about how cute that pink tracksuit is? It was literally the athleisure look of the '00s.
Cami tops



Image Credit: Youtube/Republic Records
Where are the cute cami tops we used to wear every day? We so miss them and we're sure you do, too! We're inspired to reintroduce floral and polka tank tops to our wardrobe thanks to Ari. Just look at how adorable she looks like in this loungewear.

The empire waist blouse
Image Credit: Youtube/Republic Records
Empire waist blouses were once very popular and we can see some similar elements from this style making a comeback via the wrap top. We just realised how Jenna Rink's grown-up look is so fashion forward in a subtle way.
String Bikinis
Image Credit: Youtube/Republic Records
We forgot how glam string bikinis can be! Let your one piece take a rest from time to time and bring out those itsy-bitsy swim pieces to the beach or pool. Want to make it extra glam? Take a cue from Elle Woods and add some faux fur for fun.
(Cover photo from: @arianagrande)