We've heard people say that green, red, purple, or basically *insert any colour here* is the new black. But for girls who simply love its simple yet bold vibe, nothing can ever replace black as the queen of all colours. From accessories down to every single piece of clothing, some people may think that the love for this colour may have gone to the extreme. But there's an undeniable chicness and badass-ery that comes along with this style territory.
So if you're one of the fashion ravens who simply can't get enough of this hue, here's a list of fashion pieces to add to your wardrobe.
--------------------------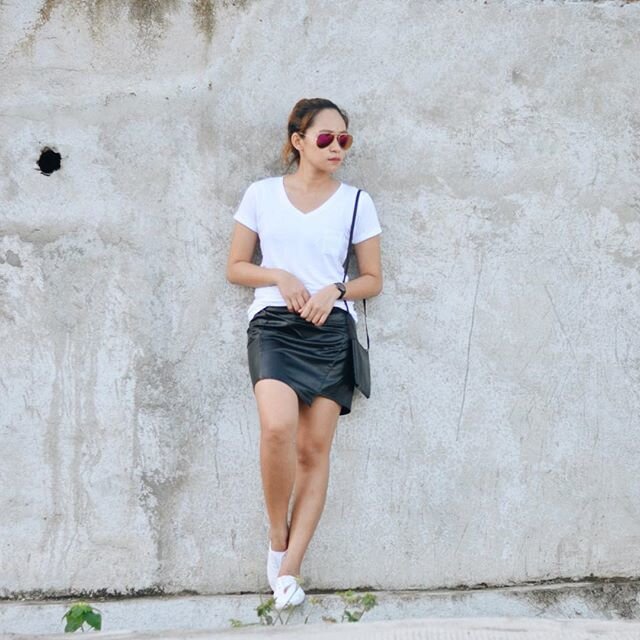 Sort of unexpected? We were about to suggest a plain black tee but we're sure you already have enough of those. However, a classic white tee made this list because it's the perfect contrast to an all-black wardrobe. If you feel like giving your OOTD some dimension without leaving your favourite colour scheme, this classic piece is the way to go.