When it comes to our skin, there's nothing else we desire other than to have healthier and younger-looking skin. This is why we are in constant search for new products to add to our skincare regimen to improve the quality of our skin. While recent discoveries have shown that Argan Oil effortlessly grants such such skin benefits, there is now a much improved version of it. France's certified organic beauty brand, Melvita, has sought out the ultimate regenerating, nourishing, and protective element and found what it was looking for in the amino acid called Hydroxyproline.
Hydroxyproline is an amino acid made by Proline that makes up collagen, a fibrous protein found in the dermis of the skin that gives skin its structural support and youthful firmness. Combined with the power of Argan Oil, Hydroxyproline is able to nourish and smooth dry, tired skin. Thanks to Melvita all of that can now be possible in a bottle of their first organic, anti-ageing facial oil--Argan+ dry touch face oil.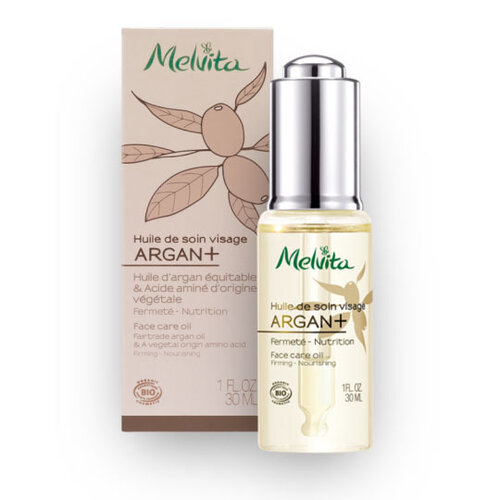 The Argan+ contains Argan Oil and firming amino acid that help fight signs of ageing. Its feather light, non-greasy textured finish, and its flowery and fresh perfume turn your skincare regimen into a real pleasurable moment.

Include it to your morning and evening skincare regimen after toning your skin. Apply 3 to 4 drops of Argan+--smoothing it over the skin, pressing lightly, and spreading evenly over the face. Then follow with your facial serum and finish up with your facial moisturiser. You can also use it for regenerating skin by using it once a week as a repairing mask by placing about ten drops in the palm of your hand, spreading an even layer over the face, neck, and décolleté while patting with the fingertips.
The Argan + Dry Touch Face Oil costs RM196 for a 30ML bottle.