There are tons of beauty products and trends that hit the market every single day — and that's not an exaggeration! Just when you're getting used to a new holy grail find, or you've eased your way into a hip new trend, another one pops in and steals the spotlight. But just like fashion, beauty trends also come and go in an infinite loop, and throwback trends that we thought we've seen the last of make a grand resurgence when we least expect them.
So, if just like us, you're in the mood to just pause the fast-paced shifting of trends, check out these beauty products that will make you feel like you hit the rewind button.
The '90s grunge look wouldn't be complete without this beauty staple, and late last year, it made its comeback both in the runway and on the streets. Bringing in a bold take on a nude lip, this one definitely makes it to both our throwback and current fave lists.
Matte 'tips are cool and all, but you have to admit that glitter still has that special place in your heart. It closes the gap between edgy and playful, while satisfying your minimalist aesthetic.
Blue eyeshadow
You either you love it or hate it —at least that's what they used to say. Blue eyeshadow can be crazy to play with, considering that it's not exactly the subtlest of shades, but you can't have a throwback list without this '90s must-have. With a variety of shades to choose from, plus this new era's love for avant-garde-meets-street-style look, we say that this product is one for the books.
Mood lipstick
(Photo from: LipstickQueen.com)
Taking inspiration from the '70s love for mood rings, these lippies provide the ultimate throwback for those who believe in the power of expression through makeup.
Multi-sticks that resemble our childhood school supplies
These on-the-go beauty products may not be a thing way back when, but with the innovation of the beauty industry, they are allowed to take the form of our much beloved school supplies. With Clarins taking us back to the multi-coloured dream that is the multi-pen, instead of using it for taking notes, its four-hued interchangeable tips gives four options for lip or eye liners.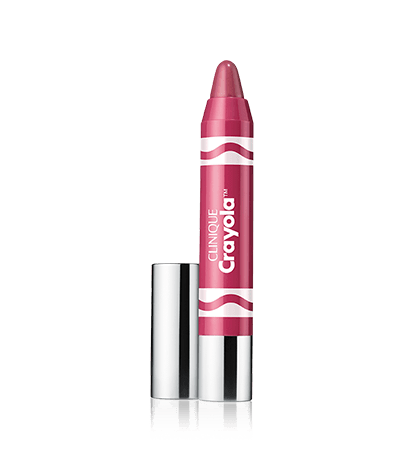 But if you want to go beyond middle school and rewind all the way to kindergarten, Clinique's collab with Crayola also provides the nostalgia of childhood while becoming an addition to your arsenal of multi-sticks that could function as your lippie, eyeshadow, or blush stick in one.
(Cover photo from: Perinsidhu)