Nothing is ever random; even the pattern of randomness has a meaning. Just like how "528HZ" isn't a random collection of numbers and letters, but a frequency that stands for the "musical mathematical matrix of creation." It is a frequency, known as the "LOVE frequency," that is close to multi-talented musician and artist Pharrell Williams' heart. And it is featured in various pieces in the new adidas Originals = Pharrell Williams SS16 collection.
The collection, which offers a full summer wardrobe for both adults and kids, gives off a soulful and luminous vibe that continues the 'Pink Beach' story with its vibrant and playful prints that all come from Pharrell's imagination, senses, and personal feelings.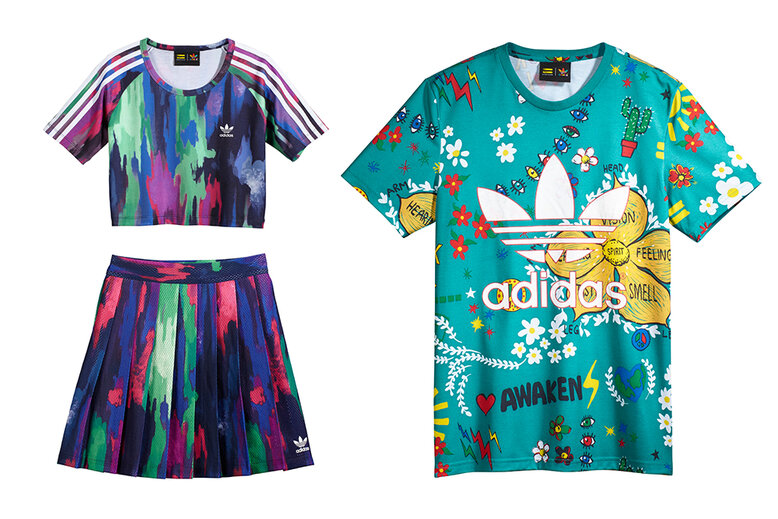 Chiffon skirts, island forest-inspired bikinis, and a stunning 'Artist Poncho' that will surely catch everyone's eye make up the women's range in the collection! On the other hand, the men's range is filled with iconic silhouettes such as the varsity jacket and shorts, but all designed with unique and one-of-a-kind prints.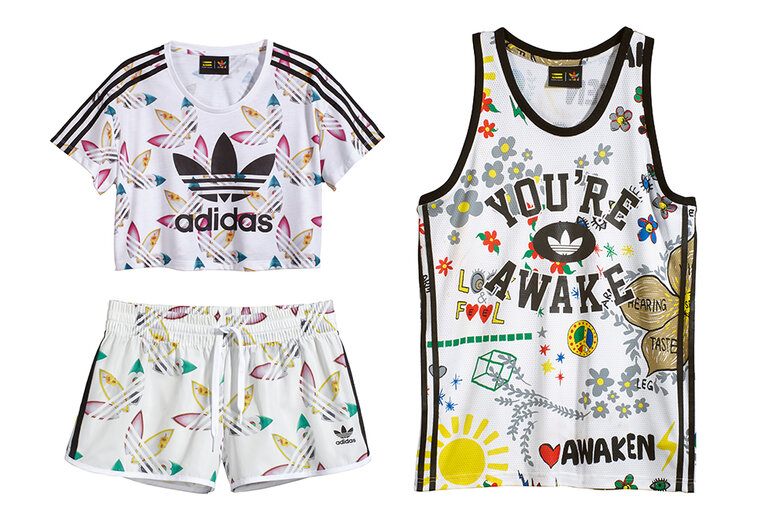 And because this is
adidas
, specific pieces are emblazoned with the iconic three-stripe motif. But one thing's for sure, each one is truly eye-catching with its hyper-colour designs and psychedelic doodles, which all allude to his imaginative and creative spirit!