Move over minimalism, maximalism is back! In the past years, the clean and plain aesthetic has been in the spotlight and mainstream media was overcrowded with the art of "less is more." But this time, maximalism is back and standing out from the crowd with its bold and flamboyant colours. Fashion runways, celebrities and digital influencers are rocking scene-stealing beauty looks. Here are the most popular trends to celebrate the "more is more" aesthetic.
Electric eyes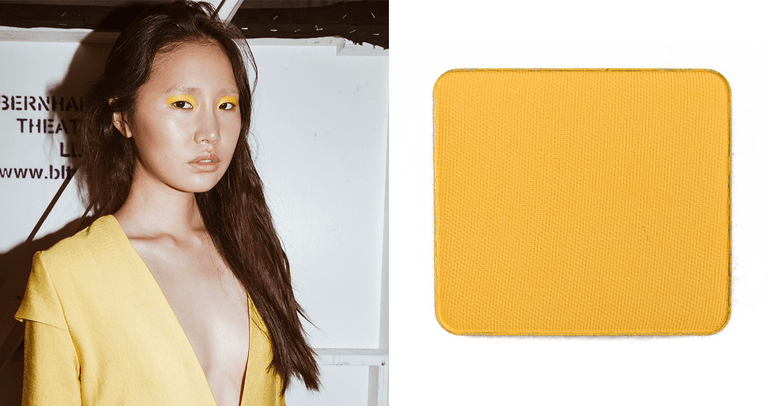 Photo from: @hoganmclaughlin; MAKE UP FOR EVER Artist Color Eye Shadow M-402 in Mimosa, USD17 (sephora.com)
We're talking about the bright and bold eyeshadows and metallic eyeliners to achieve that futuristic avant-garde look. This season, we saw runway models sporting the sunny-cyberpunk yellow eyeshadows during New York Fashion Week.
Rainbow brows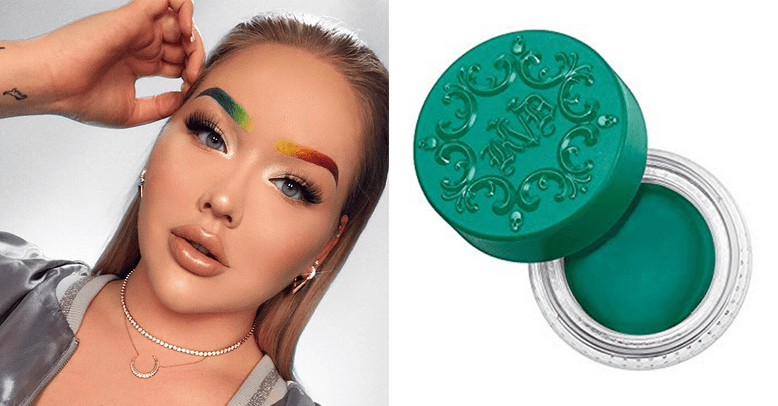 Photo from:

@nikkietutorials; KAT VON D 24-Hour Super Brow Long-Wear Pomade in Lemmy Green, USD19

(sephora.com)


Instagram is the platform for finding the craziest trends. And thanks to digital influencers, colourful eyebrows such as the rainbow and garden brows are very trendy right now. Whether it's a gradient of all the seven colours or adorning small flowers and bugs on green eyebrows, both are sure to leave a bold statement.
Foil lips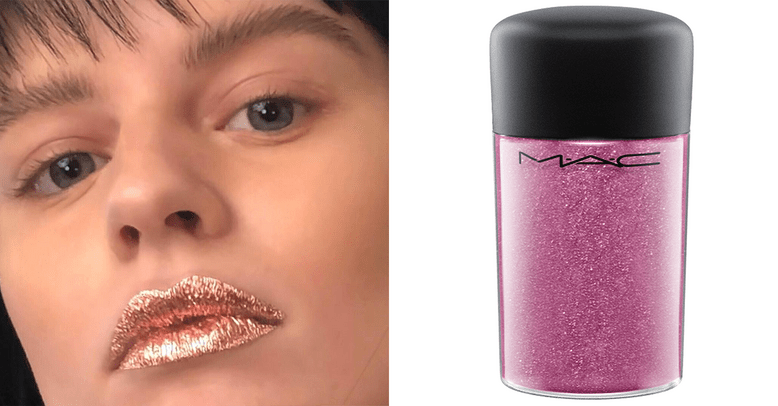 Photo from: @kabukinyc; Mac Cosmetics Glitter in Pink, PHP1400/USD21.70 (lazada.com.ph)


When it comes to lippies, minimalist makeup is characterised by either velvety matte or plump natural lips. In the past, we've seen high shine lip gloss and bold, bright colours but New York Fashion Week took this up a notch and actually mimicked metals with the foil lips in neon colours. As a tribute to the rise of maximalism, we see runway models putting glitter and actual foil on their lips as they graced the catwalk.
Glitter face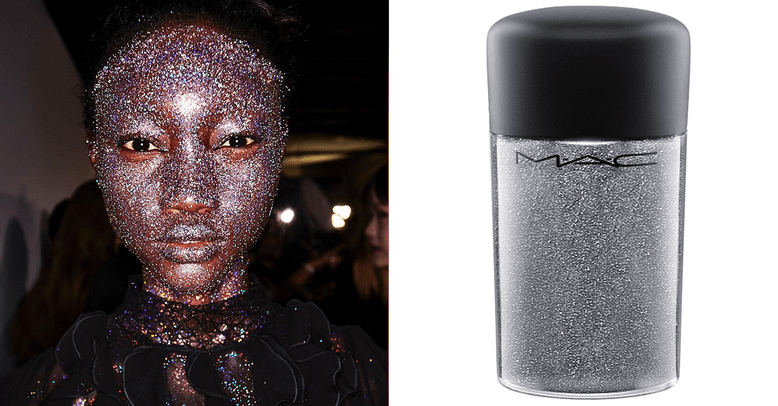 We all love a little sparkle and extra bling, but this time, makeup artists decided to add more colour, glitter and rhinestones on the face. This season, you can never have too much sparkle. Models during London Fashion Week wore full-on glitter on their faces in a facial sheet mask-style. Okay, so a full face of glitter is a bit too much. Our take? A sprinkling on the eyes.
Flower Vase Hair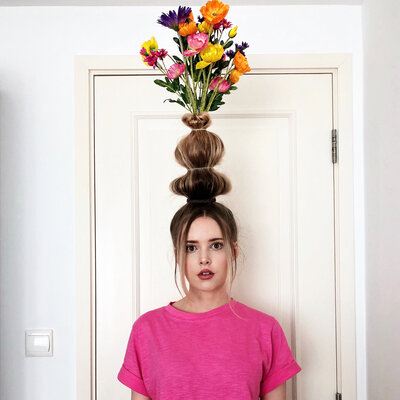 The runway had its fair share this year of adorning models' locks with vegetation, but the best trends are set by people on social media. We're looking at the Instagram-famous "Flower Vase Hair" started by digital influencer Taylor R., which is inspired by Beyonce and Rihanna's floral-themed Vogue covers. She upgraded by literally putting her hair up in a tower around a concealed bottle and placed flowers in it to pop up on top.
Mismatched nails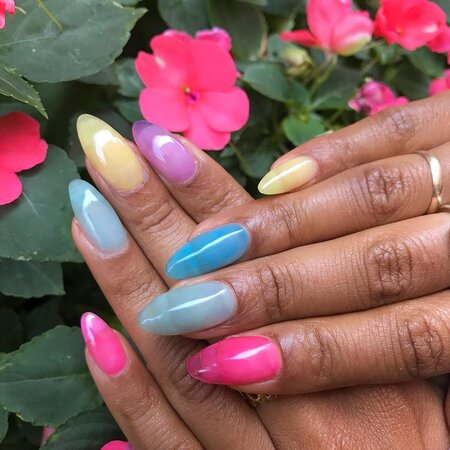 Everybody loves a polished, uniform mani-pedi but it doesn't hurt to be artsy sometimes. Maximalism inspired this nail trend of using more than one colour on your nails in irregular patterns for that erratic and unique look. You can try to use different colours for each nail or rock the jelly-nails look.
Next, learn how you can recreate the beauty looks of Disney Princesses.